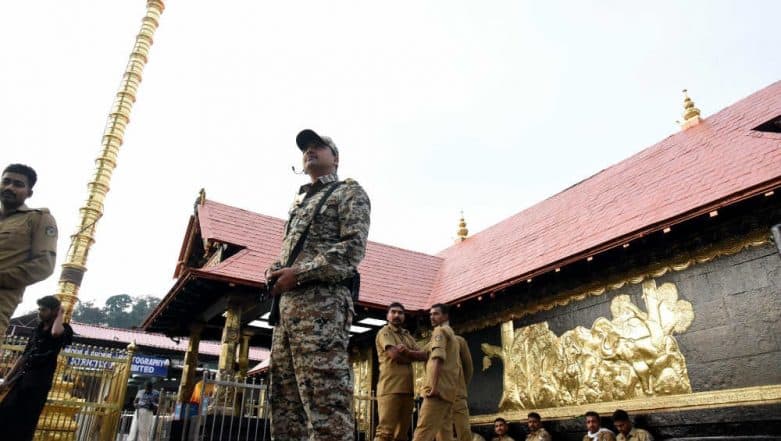 Thiruvananthapuram, February 4: Days after claiming that 51 women of menstrual age had entered the Sabarimala temple, the Kerala government on Monday took a u-turn and said only two women had visited the hill shrine after the Supreme Court allowed their entry. The state government also said the report of a Sri Lankan woman's visit to Sabarimala temple in early January was yet to be confirmed.
In a written reply in the state assembly, Devaswom Minister Kadakampally Surendran said two women had offered prayers at the Lord Ayyappa shrine according to the report of the temple executive officer. In January, the CPI(M)-led state government had filed an affidavit in the apex court, saying 51 young women had entered Sabarimala temple. A controversy had erupted when some of the women mentioned in the list were above 50 years of age.
After two dozen women devotees' unsuccessful attempt to visit Sabarimala temple, two women, Kanakadurga (44) and Bindhu (42), had visited the Lord Ayyappa shrine on January 2, breaking a centuries-old tradition. This was the first visit by any woman of menstrual age after the Supreme Court judgment that removed the ban on their entry. The state witnessed protests against the apex court's order. Sabarimala Temple Row: RSS Chief Mohan Bhagwat Questions Supreme Court Order, Says Hindu Sentiments Not Considered.
Before the Supreme Court's verdict, women in the age group of 10 to 50 years were not allowed to enter the temple as the presiding deity, Lord Ayyappa, is a 'Naishtika Brahmachari' (perennial celibate).