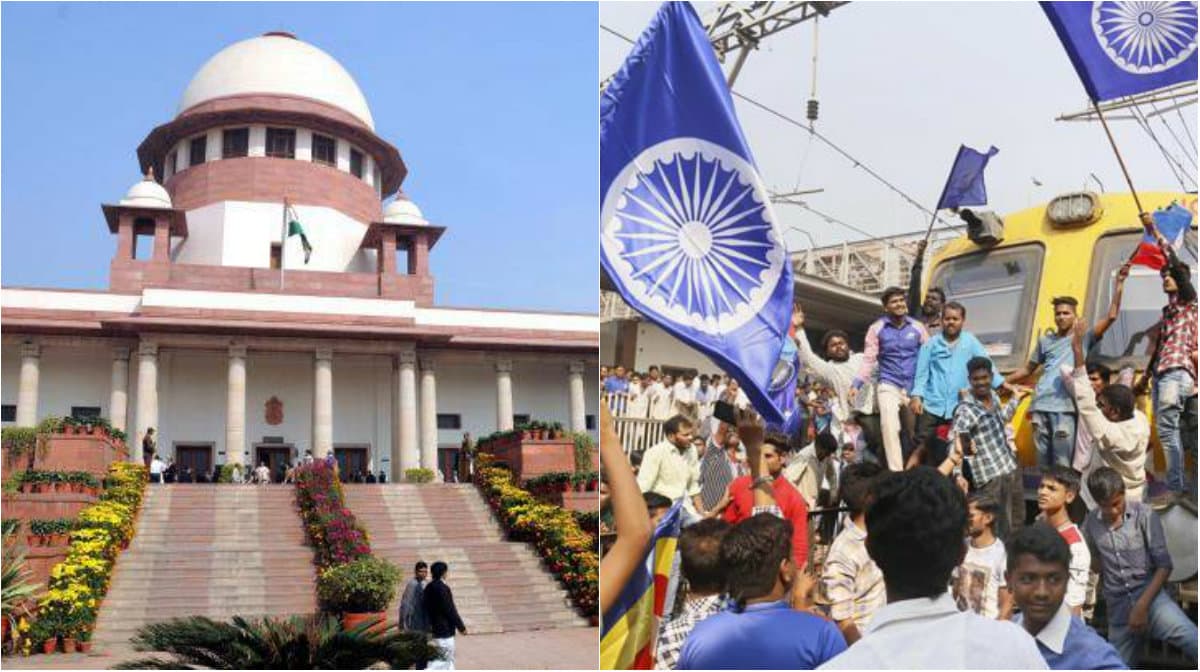 New Delhi, October 1: The Supreme Court on Tuesday issued its verdict on a plea filed by the Centre, seeking the review of an erstwhile order of the court on the application of SC/ST (Prevention of Atrocities) Act, 1989. The three-judge bench headed by Justice Arun Mishra reinstated the law in its original form. The changes made to the law, via the 2018 judicial order, were annulled the court through the judgement. SC/ST Act Amendment Bill, Which Annuls Changes Made to Atrocities Law by Supreme Court, Passed in Rajya Sabha.
On March 20, 2018, a two-judge bench of the top court issued an order, which allegedly diluted the law aimed at protecting the Scheduled Tribes and Scheduled Castes from atrocities. As per the erstwhile order, the FIR against an accused under the SC/ST Act could only be registered after a preliminary inquiry by a DSP-rank officer.
Further, the now-obsolete order struck down the provision of the no-bail clause under the SC/ST Act. The judgement had sparked an uproar across the nation with several Dalit groups headed by the Bharipa Bahujan Mahasangh, who organised bandhs in several cities to express their dissent.
The government headed by Prime Minister Narendra Modi at the Centre decided to file a review plea before the apex court, urging the bench to reconsider the order issued in March 2018.
The Justice Mishra-led bench, while hearing the review plea in September, expressed disappointment over the 2018 judicial order, stating that it goes against "spirit of the Constitution", which is intended to promote equality and uplift the Dalit community.
"It is against the spirit of the Constitution. Can an order be passed against the statute and the Constitution just because there is abuse of the law?" the bench had observed.