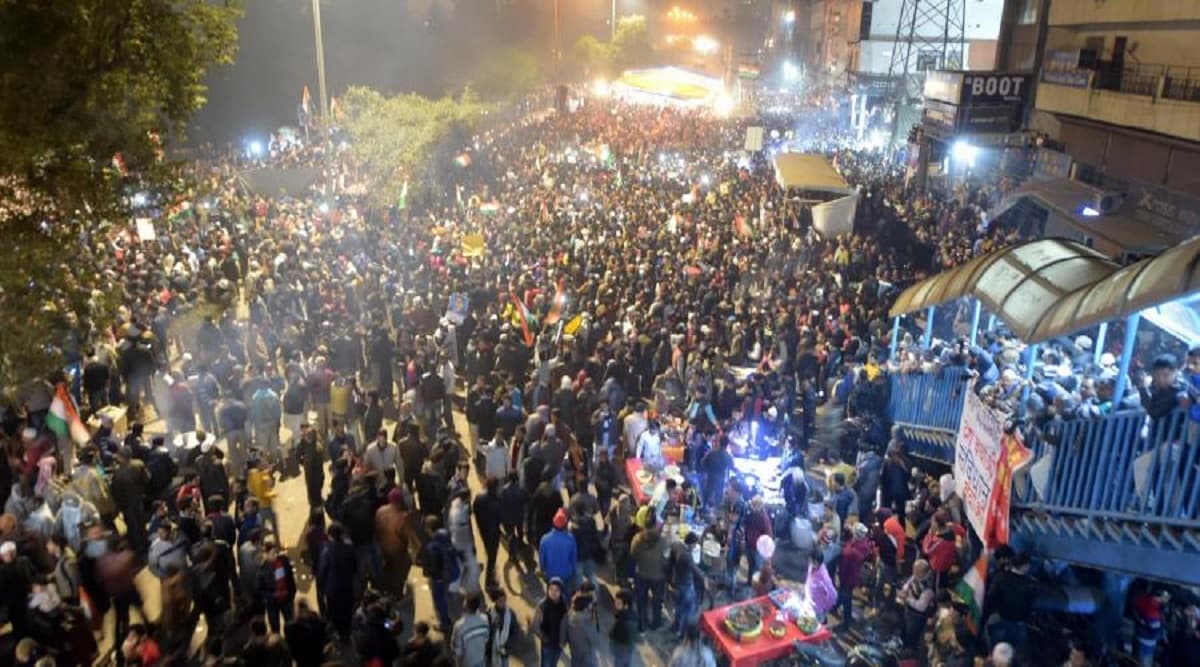 New Delhi, January 19: A complaint was filed on Sunday against protesters for creating blockade in Shaheen Bagh during their demonstration against the Citizenship Amendment Act (CAA). The complaint demanded that FIR should be registered and the blockade should be removed immediately. It stated, "Since 35 days we have been taking alternate routes which is causing us immense inconvenience. It is requested that an FIR be registered and the blockade is removed at once to get rid of this nuisance." Lohri Celebrations at Shaheen Bagh: Anti-CAA Protesters Celebrate Punjabi Festival at Protest Site, Watch Video.
The complaint was filed against the protesters days after the Delhi High Court asked police to look into the matter of the closure of Delhi's Kalindi Kunj-Shaheen Bagh in the larger public interest. The court also directed the police to deal with the issue of maintaining law and order in the area.
Shaheen Bagh was closed on December 15, 2019, for the ongoing protests against the CAA. The High Court's direction came while hearing a PIL seeking to withdraw closure of Delhi's Kalindi Kunj-Shaheen Bagh stretch. The Delhi Police on Friday had appealed to the agitators to unblock the Kalindi Kunj-Shaheen Bagh stretch as the residents, senior citizens, emergency patients and school-going children of Delhi and NCR are suffering due to the blockade. Shaheen Bagh Protesters to Celebrate Kashmiri Pandit Exodus on January 19? Know Truth Behind Viral Twitter Message.
On Saturday, several protestors at Shaheen Bagh launched a postcard campaign. As part of this campaign, protesters are planning to write thousands of letters to India's Prime Minister Narendra Modi, urging him to rollback the contentious act. Posters were also put up inviting PM Modi to Shaheen Bagh to join the protesters for tea and listen to their concerns. Shaheen Bagh Protesters Help Ambulance to Pass as Cops Stand and Watch, Shows Video.
According to a report published in The Times of India, over 20,000 postcards were collected, and they will send to the PM's official residence on Monday. Postcards were written in English, Hindi and Urdu.