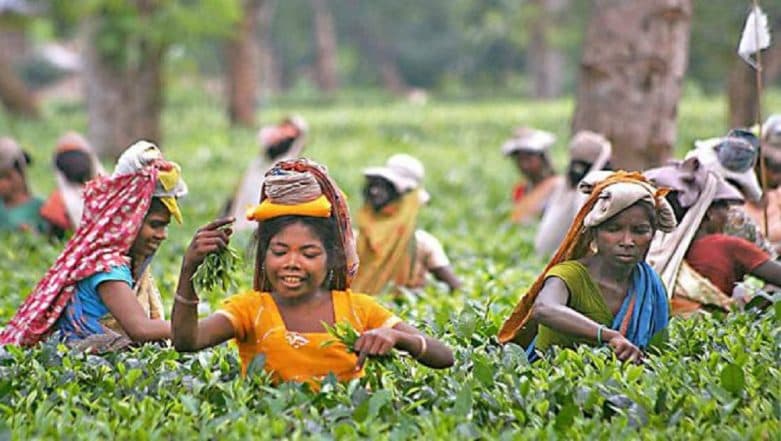 Siliguri, August 7: Joint Forum of 26 tea trade unions, except Trinamul in the tea industry in Terai and Dooars region has called for a three-day strike today. They are demanding the implementation of minimum wages. Yesterday, representatives of the forum held a five-hour dharna at state's branch secretariat Uttarkanya in Siliguri after a meeting with the state government on wage revision for the sector ended inconclusively.
The forum also announced that tea would not be dispatched from gardens in the hills during the three days. According to a report published in The Telegraph, in the meeting labour commissioner, Javed Akhtar said the state proposed a minimum daily wage of Rs 172 from Rs 159 a day. The Trinamul-backed unions appreciated the proposal. However, unions of the forum wanted that minimum daily wages should be Rs 239 per day.
The forum has also urged common people to participate in the agitations in support of the tea workers. Earlier also, the forum had served a notice on 17 July for a three-day strike from 23-25 July. On the persuasion of the state labour commissioner and the plantation owners urged the strike was called off. The stike by tea planter comes on a day when the All India Motor Transport Organisation has also called for nationwide strike.