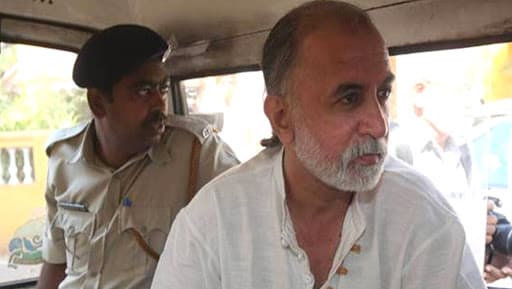 New Delhi, August 19: The Supreme Court on Monday refused to quash the charges against former Tehelka magazine editor in the rape charges, which was filed by his former junior colleague in 2013. Along with this, the apex court also observed that the trial in the case should be concluded in a period of six months. Rape Case Against Tarun Tejpal: Supreme Court Adjourned the Matter for May 9
Here's the tweet:
Sexual assault case against journalist Tarun Tejpal: Supreme Court says the trial in the case is to be concluded in a period of six months https://t.co/LXVDiHhlNP

— ANI (@ANI) August 19, 2019
Accused of raping his junior colleague in 2013 in a hotel elevator at an annual event organised by the magazine in Goa, Tejpal was charged with rape, sexual harassment and wrongful restraint by a trial court in Goa. Apart from stating that he is not guilty, Tejpal had claimed that the incident had been a 'lapse of judgment'.
Earlier, the Supreme Court had lambasted Tejpal on August 6 and had asked him why did he apologise to the complainant if he had not committed the crime. Justice Arun Mishra had said, as Scroll writes, "If nothing had happened, you would not have sent apologies. Something inappropriate must have happened." It is to be known that Tejpal has been out on bail since May 2014.