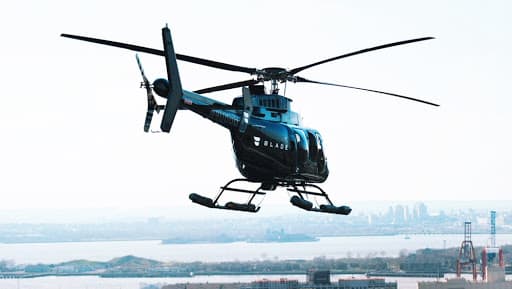 New Delhi, December 5: Soon booking a seat in the helicopter in India will become a reality. Global arranger of helicopters for civilian travel in the US will be launching its joint venture with local venture capital firm Hunch Ventures in India from March and offer intercity helicopter services. The Hunch Ventures plans to start its services initially from Mumbai.
According to a report, published in the Live Mint, the services will initially start from Juhu and Mahalaxmi, connecting with heliports in Pune and Shirdi, aiming to offer services in intracity routes. NASA to Send Helicopter in Mars; Marscopter Set to Fly with Rover Mission 2020, Watch Video.
Though there is no connection with Uber, the blade has often been called "the Uber of Helicopters" in the United States. However, Blade doesn't own or operate its helicopters like Uber.
Briefing about the details, operate its helicopters Rob Wiesenthal said, as quoted by the daily, "We follow an asset-light model and don't have any helicopters of our own. In India, we will operate a niche service, but this service will eventually grow."
Wiesenthal was of the opinion that it would expand the services to connect cities with sites of pilgrimage and weekend getaways. He added that Blade would implement modern technologies such as electric vertical take-off and landing (eVTOL) in the country.
Stating more, he said, "India's major cities are consistently ranked as the most congested in the world. By broadening access to on-demand aviation, we can start to mitigate these issues today, while building the foundation for eVTOL services tomorrow."
Indian partner Karanpal Singh said that Hunch Ventures had made a long-term investment in the alliance. He said, "Given the challenges of building transportation infrastructure in our country, we will utilise India's existing network of heliports to launch an urban air mobility solution immediately."