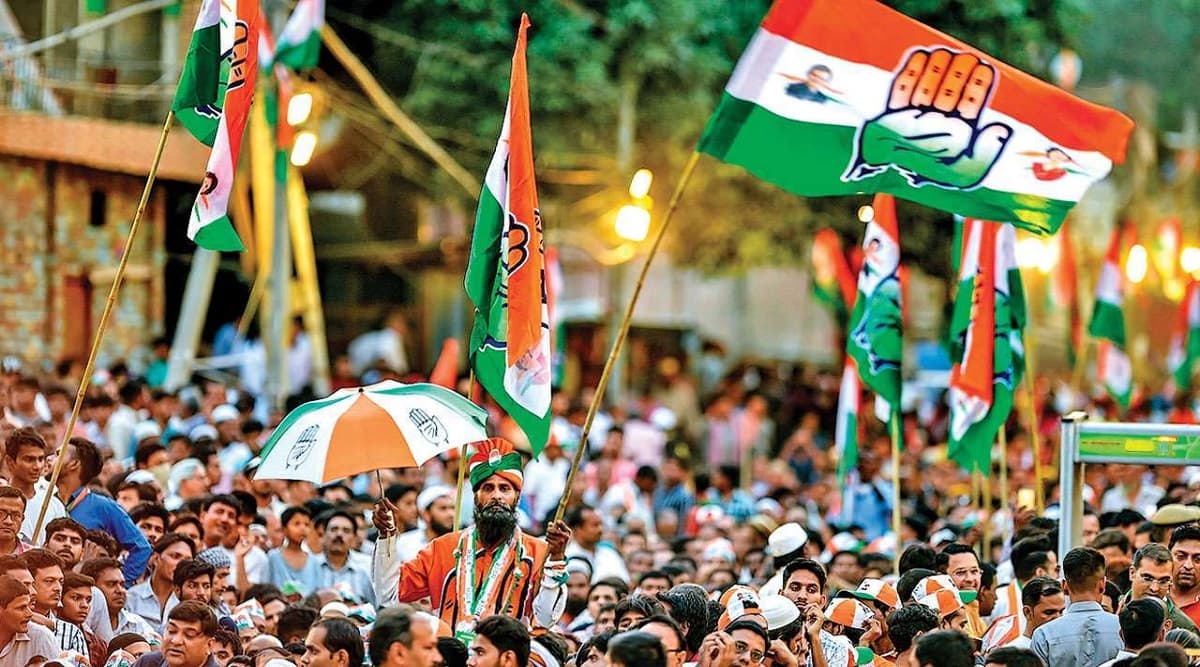 Jaipur, November 13: Congress workers attacked Union Minister of State for Agriculture Kailash Chaudhary and Rashtriya Loktantrik Party (RLP)  MP from Nagaur Hanuman Beniwal in Baytoo in Rajasthan's Barmer district on Tuesday night. According to reports, the workers pelted stones at the ministers when they were on their way to attend a religious function. Congress Protests Outside Amit Shah's House After SPG Cover Gets Revoked For Gandhi Family.
Earlier in the day, Beniwal levelled corruption charges against Rajasthan's revenue minister Harish Chaudhary, after which he was attacked. Meanwhile, Chaudhary called the attack as a staged event for cheap publicity. Beniwal is MP Rashtriya Loktantrik Party (RLP), which is part of the National Democratic Alliance (NDA). Free Hugs Campaign Launched by Congress Workers After Rahul Gandhi Hugged PM Narendra Modi in Parliament.
As per a report published in Hindustan Times, no FIR has been registered till now. Chaudhary and Beniwal reached Baytoo around midnight. After seeing the situation going out of hands, police reportedly used mild force. Beniwal had demanded that Chaudhary should be removed from the Ashok Gehlot cabinet. He also asked his supporters to protest against state Chief Minister by raising black flags at his convoy everywhere in Rajasthan until Chaudhary is removed.
After the attack, the RLP MP lashed out at the Rajasthan government not being to provide safety to the union minister and the MP. Beniwal also levelled charges of corruption against Chaudhary.