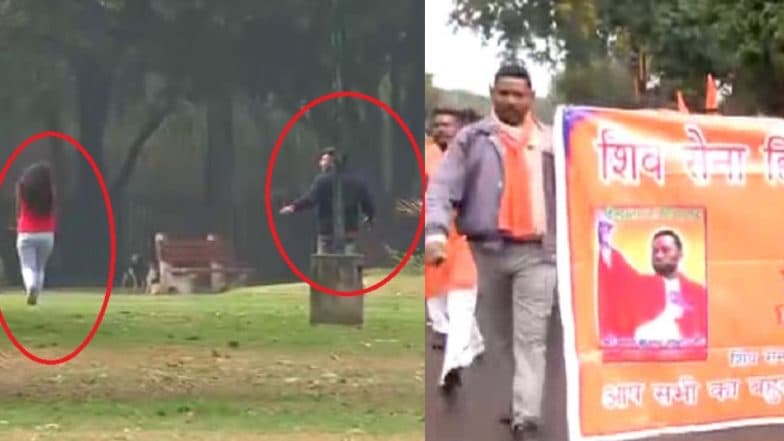 Chandigarh, February 14: With reports coming from several areas that Bajrang Dal activists forcing the couple either to marry or do sit-ups on the Valentine's Day, reports from Chandigarh has arrived that couples fled from a park in Sector 16 of Chandigarh after seeing the activists of Shiv Sena Hindustan coming at the spot.
According to the reports, Shiv Sena Hindustan activists came to streets to stage their protests against the Valentine's Day celebrations in the region. With activists approaching towards the Sector 16, couple sitting in the park started fleeing from the place citing nuisance. Valentine's Day 2019: Bajrang Dal Activists Forced Couple to Get Married in Hyderabad, Watch Video.
In another story from Hyderabad, activists of Bajrang Dal caught a couple in a park and forced them to get married. The incident took place at Kanlakoya Oxygen Park in Hyderabad. Bajrang Dal activists also shot the video of the event and shared it on social media, apparently to threaten other couples who celebrate Valentine's Day.
The video has gone viral, after the Bajrang Dal activists posted the video on social media. In the video, a youth is forced to tie the mangalsutra around the woman's neck. Following the incident, a case has been registered against Bajrang Dal activists.