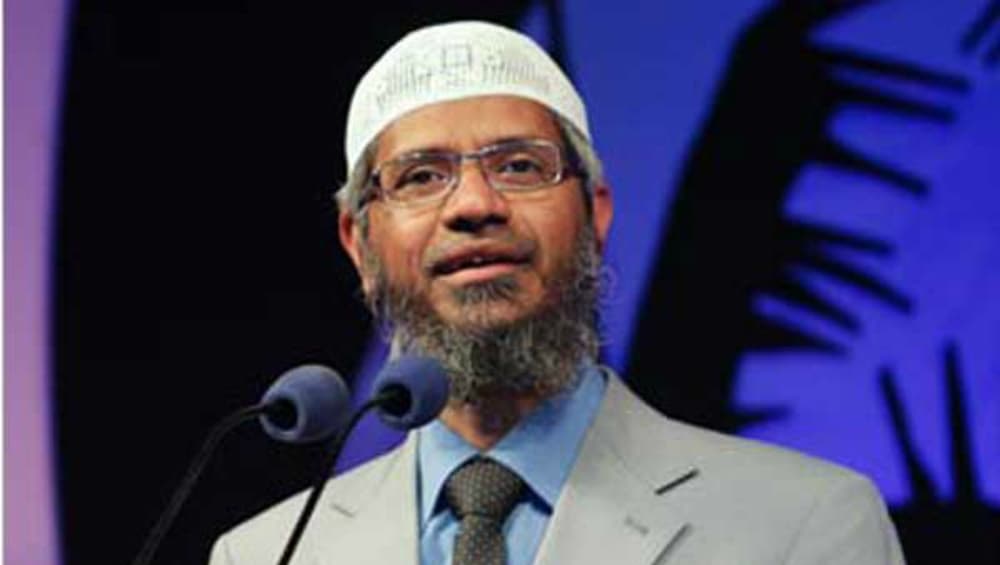 New Delhi, January 11: Controversial Islamic preacher Zakir Naik, who is in a self-imposed exile in Malaysia since 2016 after his name propped in the Dhaka terror attack, said the "Modi-Shah government" offered him a safe passage to India if he supported them on abrogation of Article 370 in Jammu & Kashmir. Naik, whose return is being awaited by central probing agencies, said he outrightly refused the "offer".
The startling claim was made by Naik through a video released on Saturday. In the clip, the Islamic Research Foundation (IRF) founder claimed that an envoy of the Indian government approached him in September, saying that he has "direct instructions" from Prime Minister Narendra Modi and Home Minister Amit Shah to meet him. Zakir Naik Banned from Delivering Public Speeches in Malaysia After Alleged 'Racist Remarks'.
The envoy, claimed Naik, offered him a "safe passage" to India despite the money laundering cases against him being probed by the Enforcement Directorate. The official also assured Naik that all his seized properties would be de-freezed in lieu of him supporting the Centre's decision to revoke Kashmir's semi-autonomous status.
Watch Video of Zakir Naik's Shocking Claim
According to Naik, the envoy told him that after landing in India he would be allowed to speak against the probing agencies to condemn the cases that were lodged against him over the last three years. The only condition laid down before him, apart from supporting Article 370 repeal, was to not to criticise PM Modi and the BJP-led government at the Centre.
Naik claimed that his Muslim conscience prevented him from accepting an offer which would had forced him to not only endorse the "unconstitutional" abrogation of Article 370 in Kashmir, but also remain mute on the "unjust" Citizenship Amendment Act (CAA).
"I flatly refused; I said,...'revoking Article 370 in Kashmir is unconstitutional and it is taking away the rights of the people of Kashmir'. I cannot support an act of injustice and neither can I betray the people of Kashmir," Naik said. While concluding the video, Naik said Indian Muslims should at best remain silent, "if they fear consequences", rather than supporting the unjust policies of the Modi government.