Chandigarh, July 11: In a major police reshuffle, the Punjab government led by Captain Amarinder Singh has transferred 18 IPS & 12 PPS officers in the state on Wednesday.
According to reports, among the IPS officers, Jaskaran Singh has been posted as IGP PAP against a vacant post while Gurpreet Singh Bhullar goes as AIG Counter Intelligence vice Swapan Sharma, who has been appointed as SSP Ropar.
Here is the list of Names With Postings: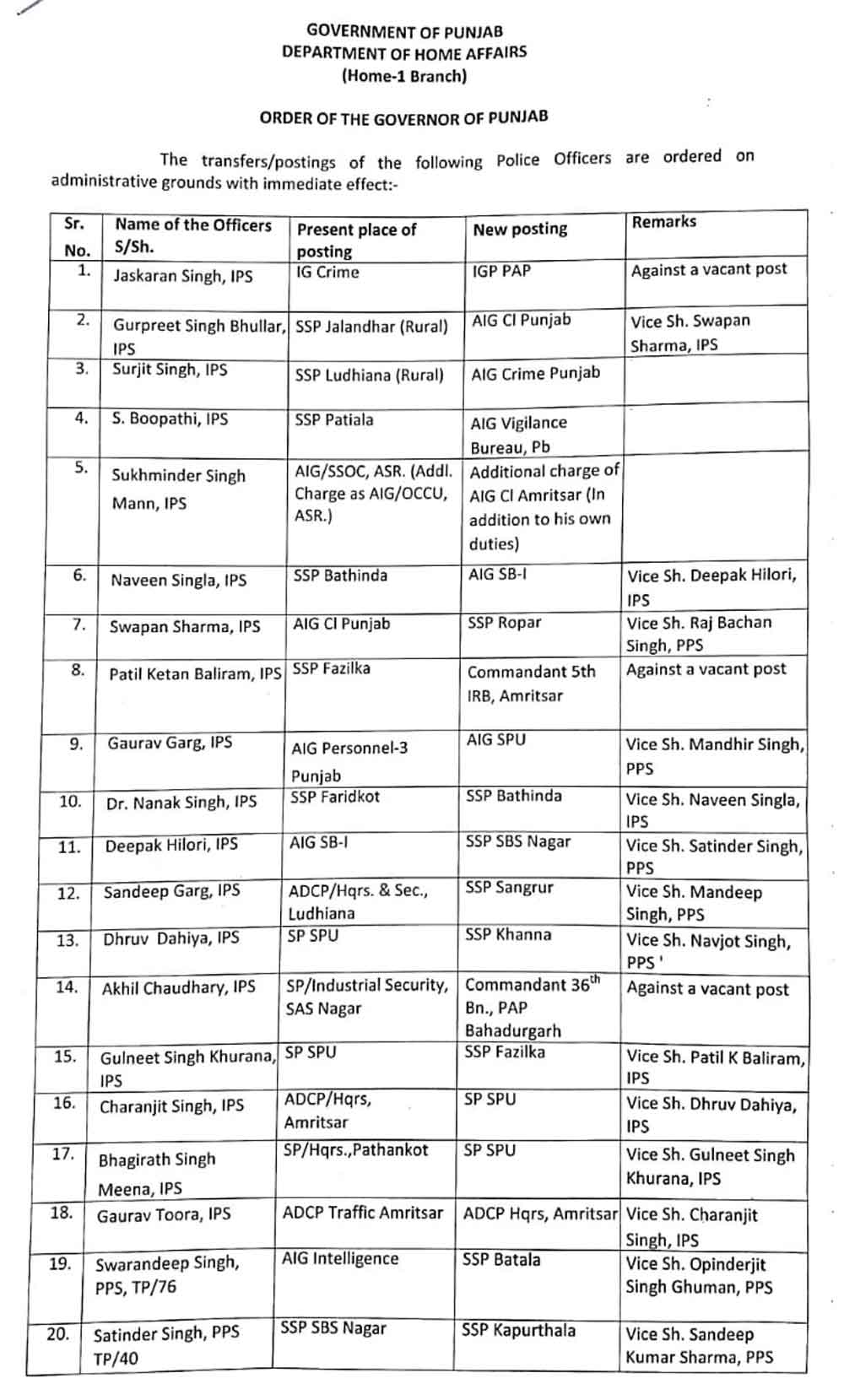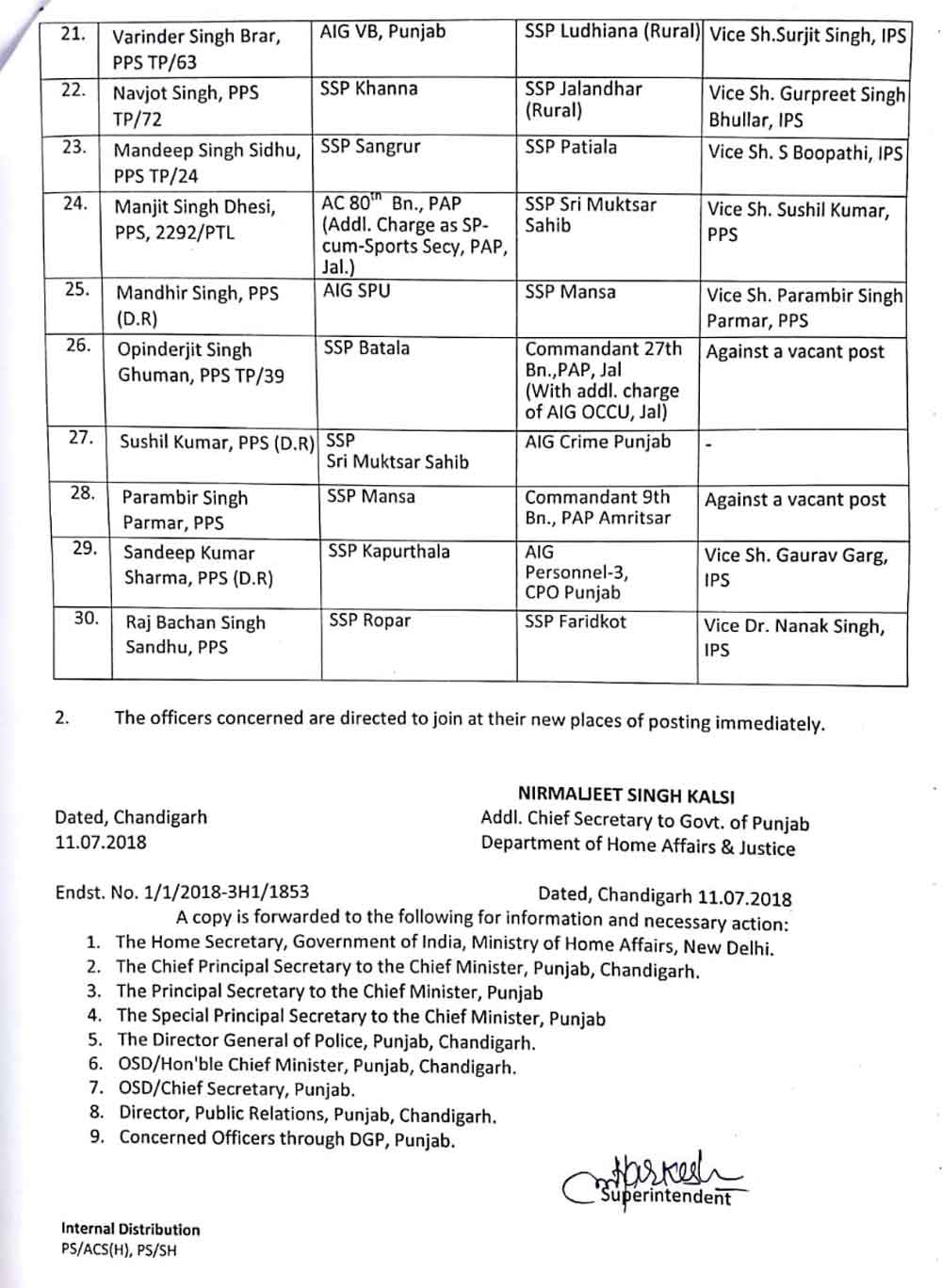 In addition to his own duties, AIG/SSOC, Amritsar (additional charge as AIG/OCCU, Amritsar) Sukhminder Singh Mann has also been given additional charge of AIG Counter while Intelligence Amritsar Surjit Singh has been put as AIG Crime and S Boopathi has been posted as AIG, Vigilance Bureau.
According to an official press release, the PPS officers' list includes Swarandeep Singh, who is now the new SSP Batala, while Satinder Singh goes as SSP Kapurthala. On the other hand, Varinder Singh Brar has been posted as SSP Ludhiana (Rural), Navjot Singh is the new SSP Jalandhar (Rural), Mandeep Singh Sidhu will be posted as SSP Patiala and Manjit Singh Dhesi is new SSP Sri Muktsar Sahib.
The reshuffle comes days after the Chief Minister faced criticism for ordering dope test on all government servants. Singh had also clarified that the workers found positive in test would not be sacked or punished, rather they would be provided treatment and their identities kept confidential. The chief minister also said the government will pay for the treatment of drug addicts who cannot afford it.