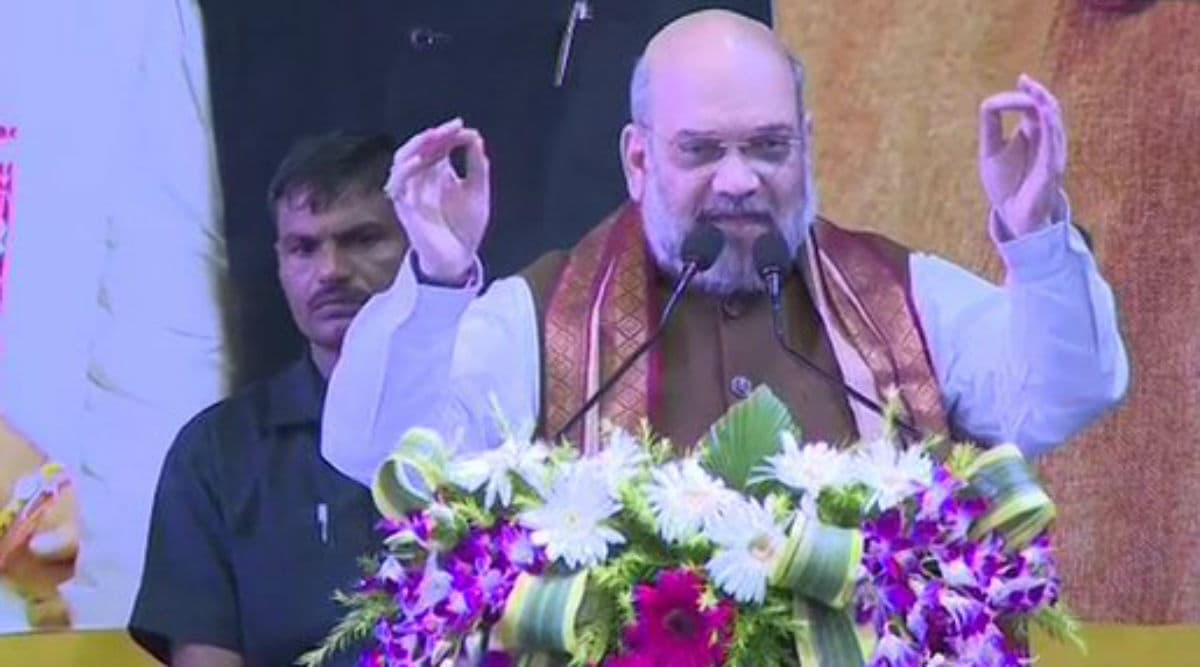 Kolkata, October 10: Home Minister Amit Shah, speaking at a rally in Kolkata on Tuesday, said that the state of West Bengal and Article 370 "have a special connection" as West Bengal is the birthplace of Syama Prasad Mookerjee, who gave the slogan of "Ek Nishan, Ek Vidhan aur Ek Pradhan" (one symbol, one rule and one head). This is the second day in a row that Shah has defended abrogation of Article 370. "The repeal of Article 370 was a move towards permanent peace in Jammu and Kashmir and it reflects the honour and respect given by Prime Minister Narendra Modi to the security personnel who laid down their lives for the country," Home Minister Amit Shah had said on Monday. Amit Shah Slams Critics for Questioning Article 370 Abrogation, Holds Congress Responsible for Dispute in Jammu and Kashmir.
Shah also targetted West Bengal chief minister Mamata Banerjee for not allowing NRC getting implemented in West Bengal. "I today want to assure Hindu,Sikh,Jain,Buddhist and Christian refugees, you will not be forced to leave India by the Centre. Don't believe rumours. Before NRC, we will bring Citizenship Amendment Bill, which will ensure these people get Indian citizenship," said Shah.
"Didi (Mamata Banerjee) is saying will not let NRC happen in West Bengal, but I am assuring you, each and every infiltrator in India will be shown the door. You know when she was in opposition and Left was in power, she used to say infiltrators must be forced to leave India," added Shah.
Home Minister Amit Shah's rally and comments can be seen as the Bharatiya Janata Party- BJP's attempt to make inroads in Bengal. The BJP had put up its best show in Bengal in the 2019 Lok Sabha Elections. However, the BJP is eyeing the 2021 assembly elections in West Bengal to wrest the state from Mamata Banerjee's TMC. Despite the acrimonious relationship shared between the BJP and TMC workers, West Bengal CM Mamata Banerjee had recently met Prime Minister Narendra Modi in Bengal, signalling improvement in Centre and state of West Bengal.