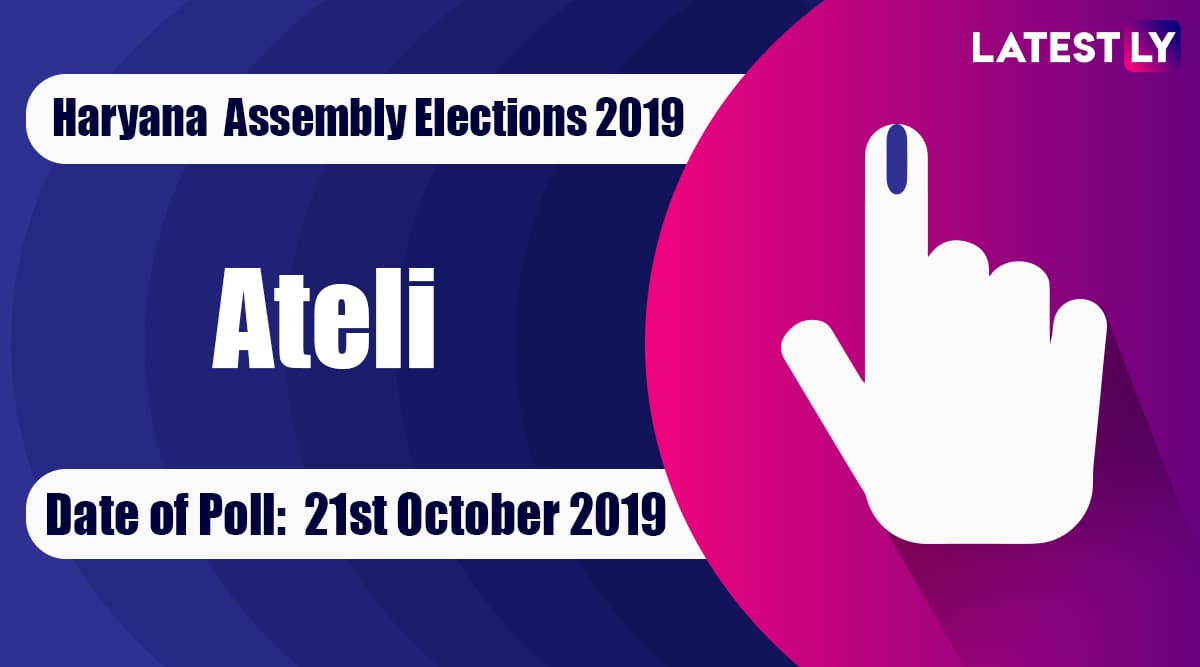 The Ateli Vidhan Sabha constituency falls in the Mahendragarh district of Haryana. Sitaram of the Bharatiya Janata Party (BJP) won the Ateli seat in Haryana  Assembly Elections 2019. A small town in Mahendragarh, Ateli is known for its grain market. Ateli has a total of 1,89,624 registered voters. Voting in Ateli took place for Haryana Assembly Elections 2019 on October 21. The counting of votes took place on October 24.
Santosh Yadav of the Bharatiya Janata Party (BJP) had won the Haryana Assembly Elections 2014, defeating Satbir of the INLD. The BJP had this year fielded Sitaram from the Ateli seat against Neetu Yadav of the INLD and Arjun Singh of the Congress among others. Haryana Assembly Elections 2019 Dates & Schedule: Polls to be Held on October 21, Results on October 24, Says ECI.
The Election Commission of India (ECI) used 1.3 lakh Electronic Voting Machines (EVMs) in the 2019 Haryana Vidhan Sabha polls.
The polls in Haryana and Maharashtra come days after Lok Sabha Elections 2019, which saw a massive victory for the BJP and Narendra Modi returning as the Prime Minister.
| MLA Candidates | Party | Votes |
| --- | --- | --- |
| Raj | IND | 90 |
| Arjun Singh | INC | 6101 |
| Neetu Yadav | INLD | 508 |
| Sitaram | BJP | 36751 |
| Sadhna | IND | 30 |
| Naresh Yadav | IND | 2674 |
| Atar Lal | BSP | 26269 |
| Amit Kumar | IND | 242 |
| Babu Lal | IND | 235 |
| Ajay Yadav | IND | 2223 |
| Subodh Kumar | IND | 218 |
| Sandeep Yadav | Swaraj India | NA |
| Samrat | Jannayak Janta Party | NA |
| Master Sube Singh | SOCIALIST UNITY CENTRE OF INDIA (COMMUNIST) | NA |
| Hitesh | Loktanter Suraksha Party | NA |