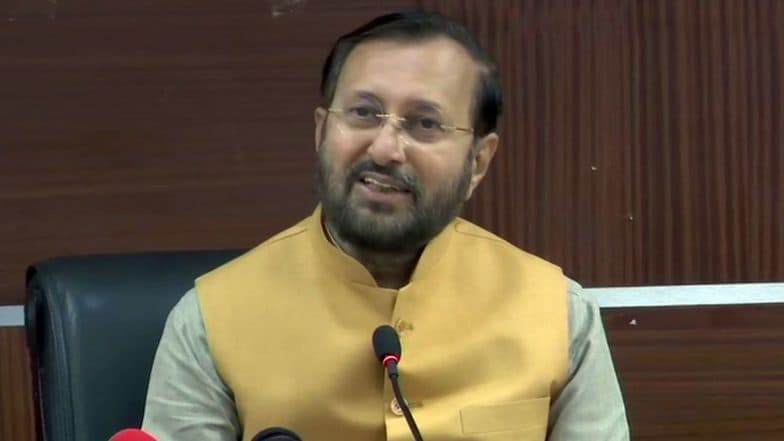 New Delhi, October 7: Talking on steps to curb pollution, Union Minister of Environment Prakash Javadekar on Monday said that the BS-6 compliant vehicles will be introduced in Delhi in April 2020. The minister also added that BS-6 petrol and diesel vehicles are already available in Delhi-NCR region. The minister said that the move would result in reduction of air pollution that is emitted from the vehicles. In the April order this year, the apex court had said the automobile sector had been advised to transform into the manufacture of BS-IV to BS-VI vehicles. Maruti-Suzuki Blames Increase in Ownership Cost as Biggest Reason for Auto Sector Crisis, Claims Confusion Over BS-VI Vehicles Making Life Tougher for Automakers.
The BS-VI vehicles are in line with schedule Auto Fuel Vision and Policy of government by March 2020. BS-VI fuels have 10 ppm (parts per million) of sulphur against 50 ppm in BS-IV standard. BS-VI petrol has 0.001 gram per litre lead against 0.005 in BS-IV. BS-VI Fuel to Be Available in 7 More Districts of Haryana from Oct 1.
Expressing concern about the air quality in Delhi, the Union Environment credited Prime Minister Narendra Modi with trying to imrove the air quality of Delhi. He said that Prime Minister Narendra Modi started the Air Quality Index. He informed that, "113 AQI monitoring stations present in Delhi/NCR and 29 more to be installed soon."
Javadekar also advised against bursting firecrackers. "I am confident that children themselves will ask parents to not buy firecrackers." Promoting green firecrackers, the minister lauded the efforts of Union Health Minister Dr Harsh Vardhan.
Read the Tweet Below
Union Minister of Environment Prakash Javadekar: BS6-compliant vehicles will be coming in Delhi in April 2020. BS6 petrol/diesel is already available in Delhi/NCR. It will lead to great reduction in air pollution from vehicles. https://t.co/zH4QBJbixp

— ANI (@ANI) October 7, 2019
However, Finance Minister Nirmala Sitharaman had partly blamed the slowdown in the auto-sector on the Supreme Court's order related to BS-VI. The order added more woes to the manufacturing firm, which is bound to close the production of BS-IV vehicles by March 2020, said the FM.
Nirmala Sitharaman's comment on the BSVI vehicles were earlier echoed by the Society of Indian Automobile Manufacturers President Rajan Wadhera. He had said that the road ahead for the Indian automobile industry seems to be "difficult" due to the upcoming transition from BS-IV emission norms to BS-VI.