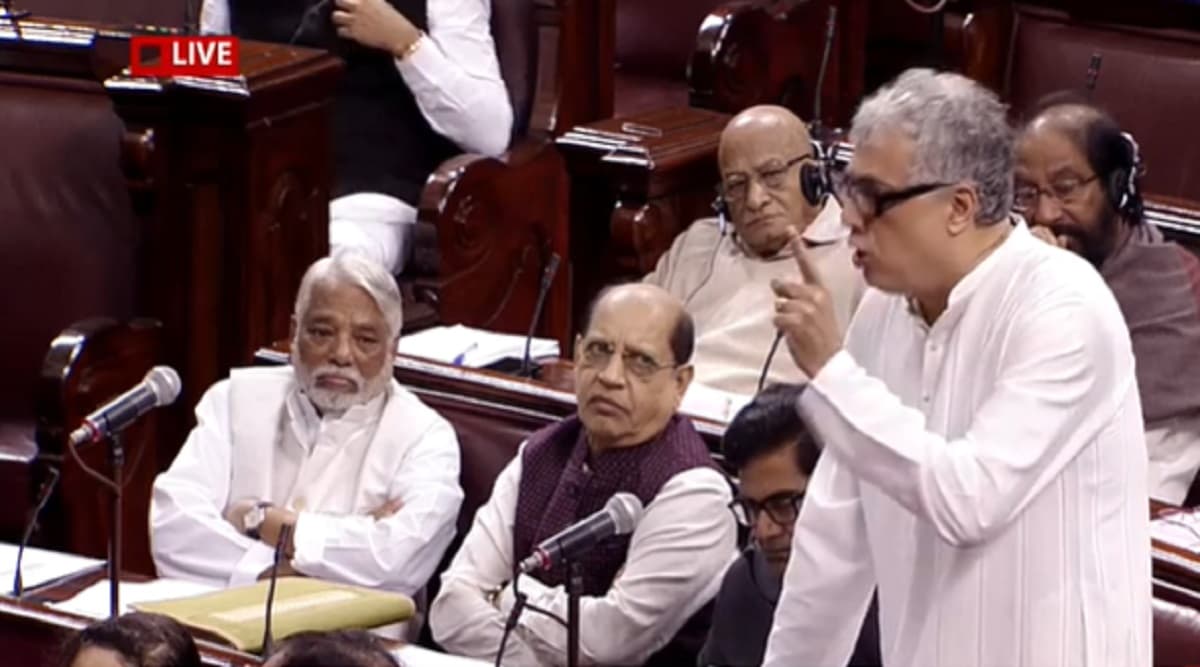 New Delhi, December 11: The Citizenship Amendment Bill (CAB), 2019 is "inspired" by Nazi Germany, said Trinamool Congress lawmaker Derek O'Brien during the debate over the Centre-proposed law in Rajya Sabha. Pointing out the stark similarities, the TMC MP recalled the "Denaturalisation Law" introduced by the Hitler regime in Germany in 1933, followed by the Reich Citizenship Law in 1935. Catch Live Updates of Citizenship Amendment Bill Debate in Rajya Sabha.
"How can the Home Minister say that no one needs to be worried about the Citizenship Amendment Bill?" asked O'Brien, adding that the model which the Narendra Modi government is attempting to implement for citizenship in India is "inspired by Nazi ideology".  PM Narendra Modi, at BJP Parliamentary Meet, Says 'Some Parties Speaking Language of Pakistan on Citizenship Amendment Bill': Report.
The Denaturalisation Law, passed by the Adolf Hitler regime in 1933, was intended to remove Jews who were "undesirable" from the national citizenship registry. Immediately after the law was passed, 150,000 Jews settled in Eastern Germany were declared illegal and sent to concentration camps.
In 1935, the Reich Citizenship Law was passed, which declared that only those of "German or related blood" were eligible to be Reich citizens, O'Brien pointed out.
The two laws, O'Brien added, were followed by Hitler with the Madagascar Plan in 1940, which is "similar" to the nationwide NRC being proposed by Home Minister Amit Shah. Under the Madagascar Plan, Hitler attempted to deport scores of Jews out of Germany. He, however, ended up killing millions of Jews inside the detention camps.
"India is gradually moving from a democracy to dictatorship," O'Brien said, further alleging that a section of media is also promoting the government's propaganda similar to the manner in which the press acted under the Hitler regime.
"The terminologies used then and now are also similar. The Jews were referred to as rats by Nazis, and now (Bangladeshis) are being referred to as cockroaches and termites by none other than the Home Minister, and even at times, by the Prime Minister," O'Brien told the Rajya Sabha.