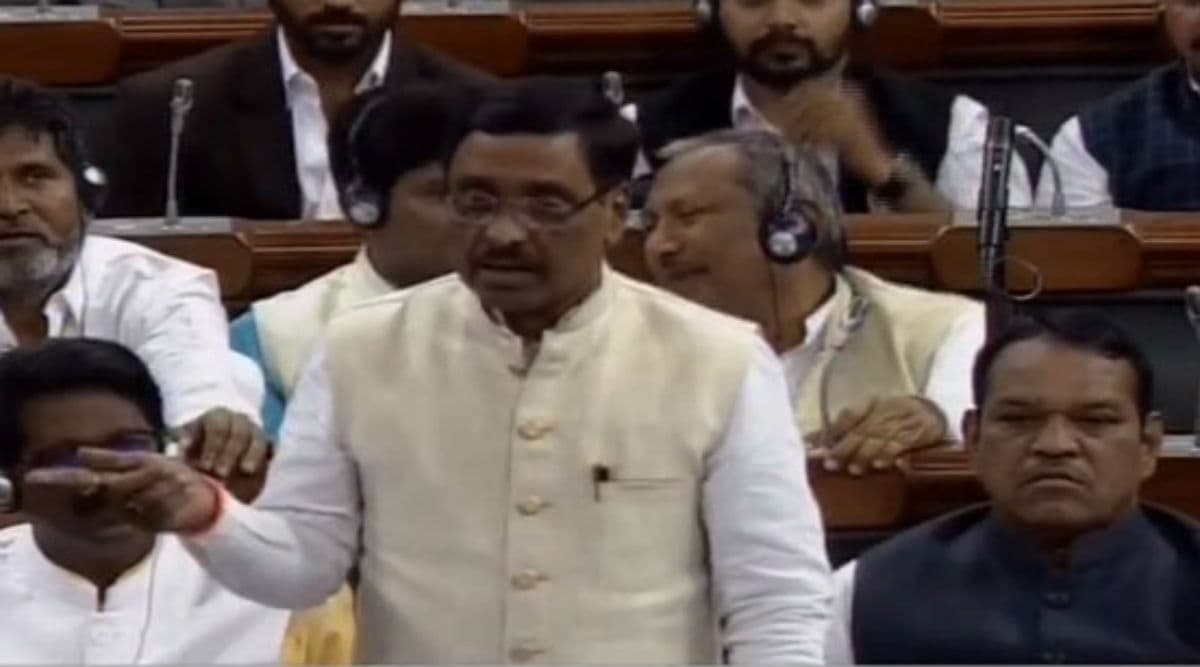 New Delhi, December 9: The Shiv Sena, which recently formed a government in Maharashtra with the Congress and the Nationalist Congress Party (NCP), did not clear its position on the contentious Citizenship Amendment Bill. Speaking in Lok Sabha, Shiv Sena MP Vinayak Raut said that his party has been advocating stringent measures to weed out intruders and demanded that the government should not give voting rights to immigrants getting citizenship under the proposed legislation. Citizenship Amendment Bill Debate: Manipur to be Exempted Via Inner Line Permit, Says Amit Shah; Here's How ILP Will Offset CAB Impact.
"Bal Thackeray always spoke against intruders. But the government is unable to give answers regarding how much will our population increase when they get citizenship. If you are including immigrants from Afghanistan, what about Tamils from Sri Lanka," Vinayak Raut said. "You say those who will be granted citizenship will not settle in Northeast. Where will they settle then? And how much burden will increase on states where they will settle," the Shiv Sena lawmaker asked. Citizenship Amendment Bill Debate: Asaduddin Owaisi Stokes Row, Says 'Amit Shah's Name Will be Featured With Adolf Hitler, David Ben Gurion If...'
Raut also said that the government should not give voting rights to immigrants who will get citizenship under the CAB for 25 years. Earlier today, Shiv Sena's Rajya Sabha MP Sanjay Raut made similar demands. "Illegal Intruders should be thrown out. Immigrant Hindus must be given citizenship, but Amit Shah, let's give rest to allegations of creating vote bank & not give them voting rights, what say? And yes what about pandits? have they gone back to Kashmir after Article 370 was removed?"
While the Shiv Sena maintained suspense on its stand, the Telangana Rashtra Samithi (TRS) opposed the Citizenship Amendment Bill, adding that the proposed legislation was against the spirit of the Constitution. "We oppose the Citizenship Amendment Bill in line with our secular party policy. We strictly follow the provisions and spirit of Indian Constitution," TRS MP Nama Nageswara Rao said.
The Citizenship (Amendment) Bill, 2019 that seeks to provide Indian nationality to Hindus, Christians, Sikhs, Parsis, Jains and Buddhists fleeing persecution in Pakistan, Afghanistan and Bangladesh, has already faced cold vibes from the Opposition with the Congress calling it "unconstitutional".