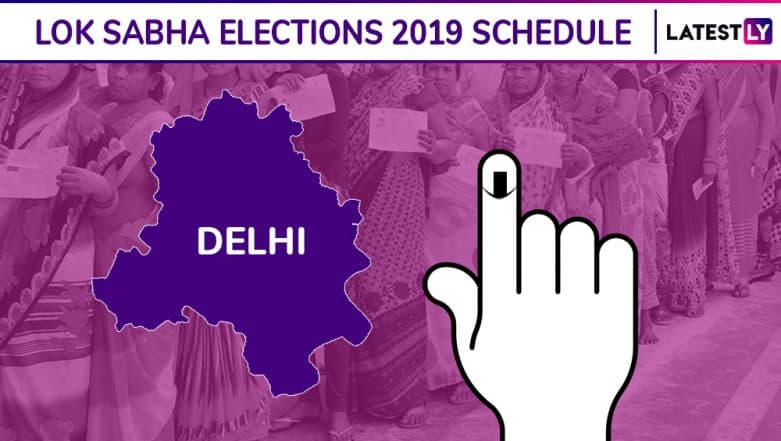 The Election Commission of India (ECI) on Sunday announced dates for Lok Sabha elections in Delhi. The election will be held in a single phase. Polling will be held on May 12. The result on Lok Sabha Elections 2019 will be declared on May 23. The Election Commission on Sunday imposed 'model code of conduct' with immediate effect for the upcoming polls and announced that 'voter verifiable paper audit trail' will be used in all polling stations this time.
The CEC said that 91 constituencies, which is spread across 20 states, will see polling on April 11, 97 constituencies (13 states) on April 18, 115 (14) on April 23, 71 (9) on April 29, 51 (7) on May 6, 59 (also 7) on May 12 and 59 constituencies (8 states) on May 19.
Lok Sabha Elections 2019 Schedule And Dates: Voting In 7 Phases, Results On May 23 (Watch Video):
The 2014 Lok Sabha Elections was all a result on the Modi wave. The  Bharatiya Janata Party (BJP) came to power with a thumping majority by winning all the seven seats in 2014. There were media reports that the Aam Aadmi Party (AAP) in Delhi had approached the Congress for an alliance for upcoming polls but it did not succeed. Lok Sabha Elections 2019 Schedule: Voting In 7 Phases From April 11 to May 19, Counting And Results On May 23; Check All Dates For General Elections. 
Reports inform that the AAP had approached the Congress with a 5:2 formula, which meant five seats for the AAP and two for the Congress, but the coalition was rejected by states units of the Congress. Later, the AAP reportedly offered three seats to the Congress, which didn't work as well.
The ruling AAP party in Delhi, had earlier this month, announced candidates for six out of seven Lok Sabha seats. Accoding to reports, the party has fielded Raghav Chadha from South Delhi. Minister Gopal Rai announced the names at a press meet, thus bringing all speculations about the Congress-AAP alliance in Delhi to an end.