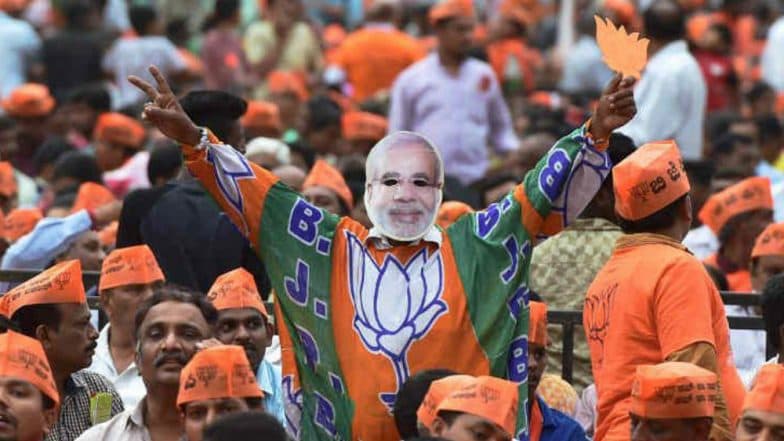 Nandurbar, April 29: The police on Monday detained a dog bearing pro-BJP stickers on body and his owner in north Maharashtra's Nandurbar town where polling for the fourth phase of Lok Sabha elections was held today. The dog owner was identified as 65-year-old Eknath Motiram Chaudhary who was roaming with his pet near Andhare hospital on Monday afternoon.
During the polling, cops received a complaint about the dog whose body was covered with stickers bearing the BJP's symbol and the message "Modi Lao, Desh Bachao" (Vote for Prime Minister Modi and save the country). Since Chaudhary was roaming around the town with his dog during voting hours, police detained them. Parrot Arrested After It Warned Cocaine Dealers About Brazilian Officers Raiding The Place.
Chaudhary was booked under section 171 (A) of the Indian Penal Code (IPC) for violation of election rules which prohibit campaigning on polling day. The police asked the municipal corporation to take custody of the dog. 17 of the 48 Lok Sabha seats went to polls in Maharashtra today. A voter turnout of 58.23 percent was witnessed at 17 Lok Sabha seats in the state.