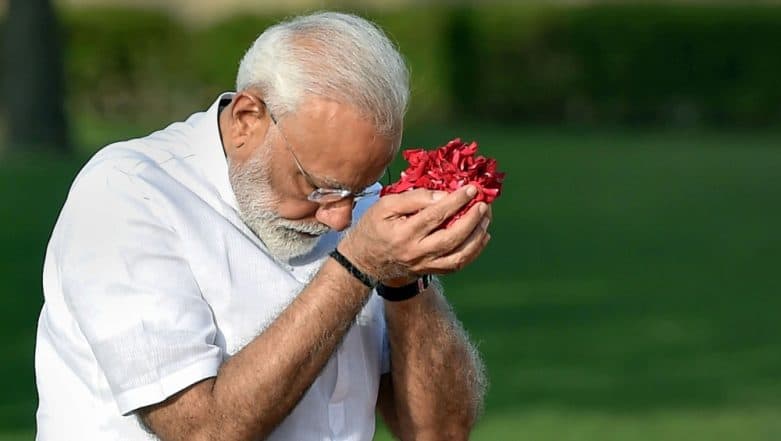 New Delhi, September 11: The Prime Minister's Office has decided to auction the gifts received by PM Narendra Modi during his trips abroad. Owing to the large number of foreign trips undertaken by PM Narendra Modi, the number of gifts received by PM Modi are both numerous and valuable. The PMO will auction all the valuables and gifts, said reports. Toshkhana Full of High-Valued Foreign Gifts Deposited by PM Narendra Modi And Sushma Swaraj.
As many as 2,772 gifts received by PM Modi will be auctioned online from September 14, said reports. The massive collection of gifts and vintage items recieved by the Indian Prime Minister will go under the hammer.
Union Culture Minister Prahlad Singh Patel confirmed about the auction and the price of the objects to be auctioned. The minister also said that the memorabilia starts from Rs 200 and the price goes up to Rs 2.5 lakh, depending upon the memorabilia.
The practice of auctioning gifts and memorabilia is not new to the Modi government. Earlier this year in January, as many as 1,800 gifts and objects received by the Prime Minister were auctioned online. The amount collected in the auction and the proceeds went towards the Namami Gange project. The Namami Gange project is a programme launched by the Central government.