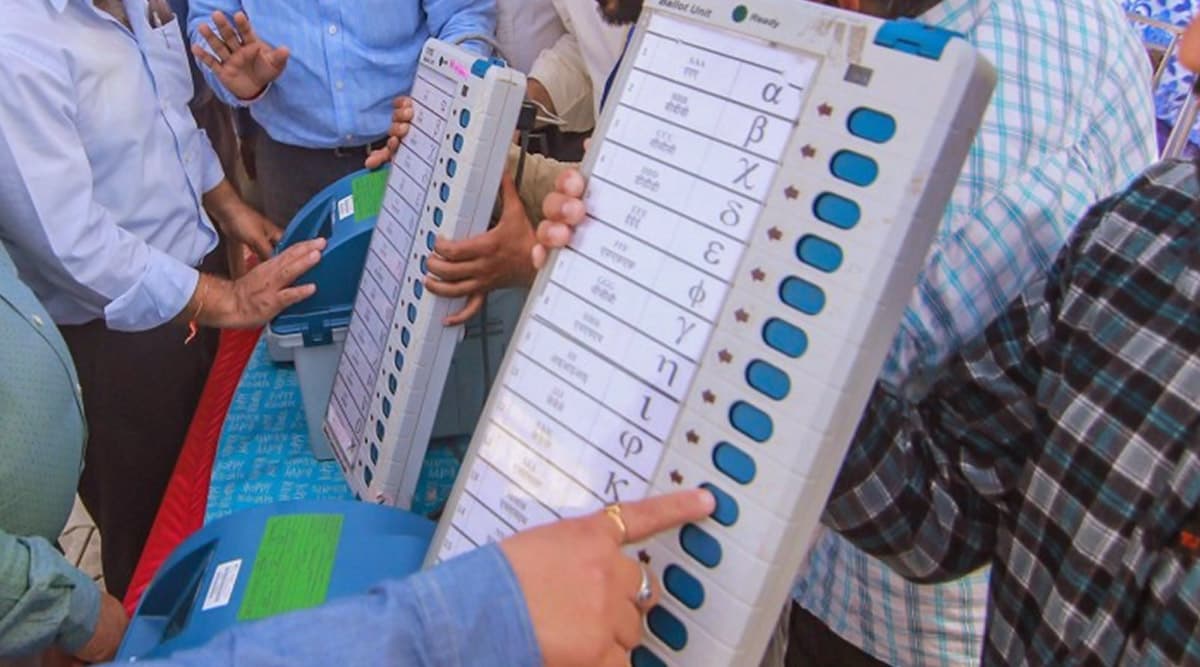 Ranchi, December 22: The results for the Jharkhand Assembly Elections 2019 will be declared today by the Election Commission (EC). The counting of votes will begin at 8 am and the final results of the elections are expected to be out by this evening. The voting for 81-member assembly took place in five phases on November 30, December 7, 12, 16 and 20. The term of the Jharkhand Assembly is ending on January 5, 2020. Jharkhand Assembly Elections 2019: PM Narendra Modi Urges Youngsters to Cast Their Vote in Phase 3 Polls.
Exit polls by various media outlets predicted that the Bharatiya Janata Party (BJP) would fall short of the majority mark. According to the Aaj Tak-Axis My India survey, the Congress-JMM-RJD alliance is predicted to win between 38-50 constituencies, while, the BJP is likely to be restricted to 22-32 assembly seats. Post-poll survey conducted by ABP News-C Voter predicted that the Congress-JMM-RJD combine is predicted to win 31-39. The exit poll by Times Now indicated that the Congress-JMM-RJD alliance would form government in the state.
According to the EC, a total of 65.17 percent voter turnout was recorded in the Jharkhand Assembly elections 2019 which is less as compared to 2014. In the last assembly election, the total voter turnout was 66.53 percent. The EC set up 29, 464 polling station in the state. Jharkhand Assembly Election 2019 Dates: Know Phase-Wise And Constituency-Wise Schedule For Vidhan Sabha Polls.
The main contest in Jharkhand was between the Congress-Jharkhand Mukti Morcha (JMM)-and the Rashtriya Janata Dal (RJD) alliance, and the ruling Bharatiya Janata Party (BJP). In these elections, All Jharkhand Students' Union (AJSU) Party and Jharkhand Vikas Morcha (Prajatantrik) are likely to play a decisive role in the government formation.
During the elections, opposition's campaign focused on issues of economic slowdown, rising unemployment and increasing food inflation, whereas, the BJP's campaign was centred on national issues including the abrogation of Article 370 in Jammu & Kashmir.
In 2014, elections, the BJP had won 37 seats, while its ally AJSU bagged five. Congress won seven seats, and the Jharkhand Mukti Morcha clinched 19. Eight seats were won by the Jharkhand Vikas Morcha (Prajatantrik). However, six of its legislators joined the saffron party in 2015.