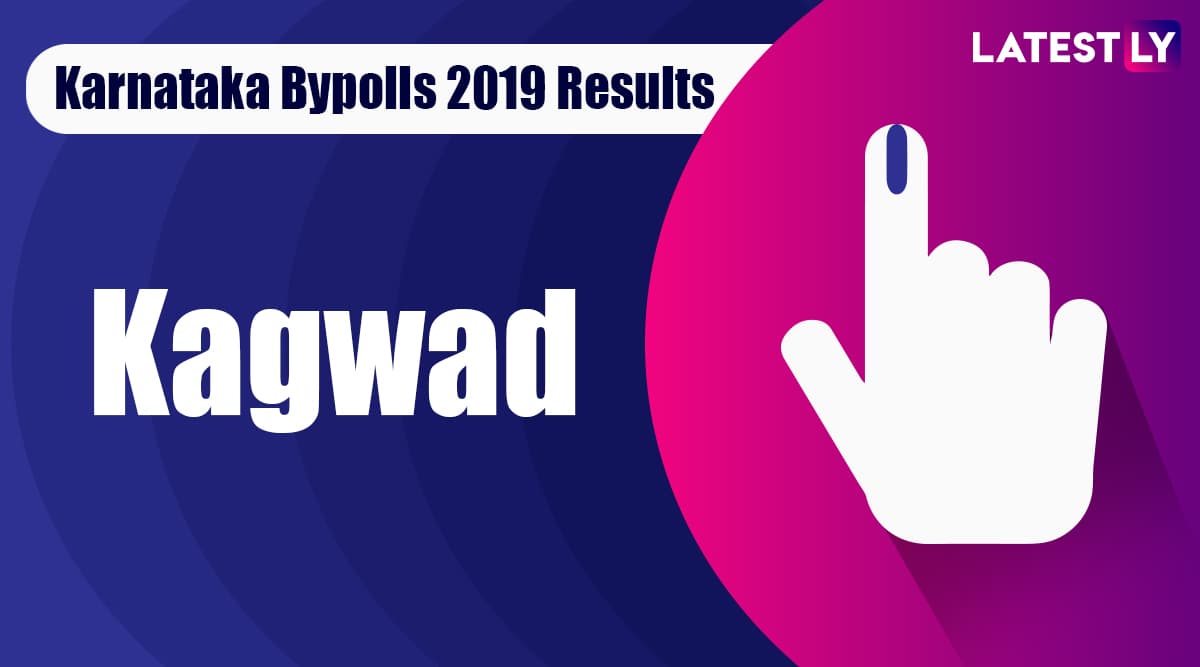 Bengaluru, December 9: Shrimant Balasaheb Patil of the Bharatiya Janata Party (BJP) has won the Kagwad seat in Jharkhand. Patil defeated his Congress rival Bharamgouda Alagouda Kage by a margin of 18,557 votes. The voting for 15 assembly constituencies of Karnataka was held on December 5 and results were declared today, i.e. December 9. The Kagwad seat in the Belgaum district of Karnataka, is a part of the Chikkodi Lok Sabha constituency. There are a total of 1,78,735 voters in the constituency of which 92,223 voters are male while 85,812 voters are female and 13 others. An estimated 62.18 per cent average voting was registered in the crucial by-elections. 
The major parties contesting in these polls- BJP, Congress and JD(S). Apart from BJP and Congress which has fielded candidates in each of 15 seats, there are over 100 independents also contesting in these by-polls. JD(S) has contesting on 12 seats. BJP's win was certain after Patil was seen leading with 9337 votes against Kage at 9 am.
This time, BJP had fielded Srimant Patil from Kagwad while former BJP MLA Baramagouda (Raju) Kage who quit the BJP and joined the Congress party was contesting from Kagwad seat. The BJP had fielded Shrimanthagouda Patil and JD(S) had given its ticket to Shila Parasapa Tuga Shetty.
In the 2013 Karnataka Assembly Elections, BJP had won the Kagwad seat  with a margin of 2,887 votes which accounts to 2.23%, securing 32.34% of the total votes polled. In 2013 the seat witnessed a voter turnout of 78.69%. In 2008 Assembly Elections, BJP had won this seat with a margin of 8,982 votes (8.32%) registering 41.95% of the votes polled. In 2018 elections this seat witnessed a voter turnout of 79.98%.