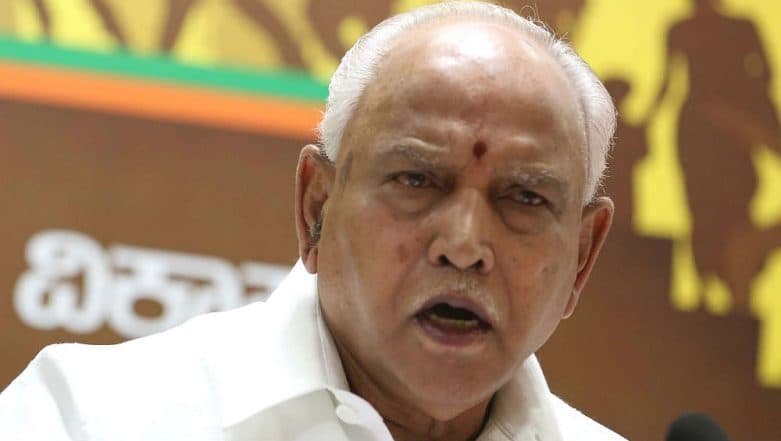 Bengaluru, July 20: The Bharatiya Janata Party (BJP) Karnataka state unit chief BS Yeddyurappa, ahead of the trust vote on Monday, July 22, said that chief minister HD Kumaraswamy will see the last day of his government on Monday. The senior BJP leader also claimed that he has the support of 106 members of the house and expressed confidence on having the numbers required.
Yeddyurappa said that the HD Kumaraswamy government "don't have numbers and they aren't allowing the people who have numbers to form the government."
Yeddyurappa also spoke on Supreme Court not making it mandatory for MLAs to attend the trust vote. The Supreme Court on Wednesday said that Congress cannot issue a whip to the rebel MLAs to attend the trust vote.
Read the Tweet Below
BJP Karnataka President,BS Yeddyurappa: Monday will be the last day for HD Kumaraswamy govt, they don't have numbers & they aren't allowing the people who have numbers to form govt. We are 106 members totally. SC has said MLAs who are in Mumbai can't be forced to attend session. pic.twitter.com/LFUpQxiUS7

— ANI (@ANI) July 19, 2019
The trust vote in the state assembly was delayed on Friday for the second consecutive day without the floor test taking place at the Vidhan Soudha. Speaker of the assembly KR Ramesh Kumar now adjourned the floor test to Monday and said that the matter would not be prolonged further under any circumstances.
Earlier, Kumar had asked the MLAs to conclude the trust vote till 7:30 PM. Governor Vajubhai Vala had also ordered the MLAs to finish the proceedings of the trust vote by today itself, but his order seems to have fell on deaf ears.