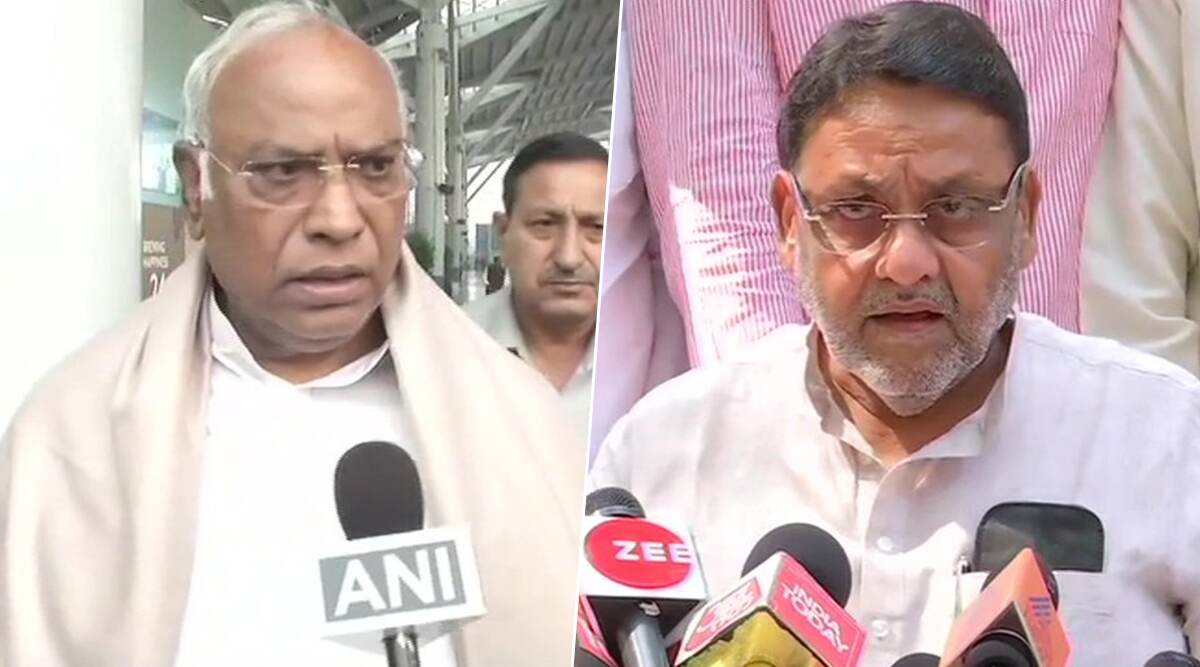 Mumbai, November 11: The Congress and the Nationalist Congress Party (NCP) will announce the final decision on whether they are supporting the Shiv Sena in its attempt to form the next government after 4 pm. NCP spokesperson Nawab Malik said the ultimate call would be taken in the meeting of top Maharashtra Congress leaders and legislators. 'BJP's Strategy to Impose President's Rule in Maharashtra': Shiv Sena Sees Ploy as Governor Issues 7:30 PM Deadline to Stake Claim.
The meeting is scheduled to begin at 4 pm, and will deliberate on the recommendations made by the party high command. After the Congress reach a conclusion, it will convey the same to the NCP, Malik said, adding that the two parties would subsequently issue a joint announcement.
"We are waiting for Congress to take a decision. We fought elections together and whatever will be decided, it will be decided together," Malik said, without disclosing the conclusion reached by the NCP in its core committee meeting held earlier today under the chairmanship of party supremo Sharad Pawar.
"Congress MLAs are in favour of supporting Shiv Sena-led government, but Congress Working Committee (CWC) is the supreme body to decide on their party line," added Malik, who is also the MLA of Mumbai's Mankhurd constituency.
Update on CWC Meeting:
Congress leader Mallikarjun Kharge after party's Working Committee meeting ends: We have called our Maharashtra leaders to Delhi for further discussions, the meeting will be at 4 pm. https://t.co/A95BwEaOW9 pic.twitter.com/iMEFMsh8cD

— ANI (@ANI) November 11, 2019
According to reports, the Shiv Sena has already sent a proposal to the Congress and the NCP. Under the pact, Uddhav Thackeray has reportedly been projected as the Chief Minister, and one deputy CM each will be appointed from the Congress and the NCP.
The Shiv Sena, with 56 MLAs, would be the largest electoral group in the proposed alliance, followed by the NCP (54) and the Congress (44). Cumulatively, the group enjoys the support of 154 legislators -- 9 above the halfway majority mark. The BJP, with 105 MLAs, would remain in the Opposition if the Sena succeeds in forming the government.