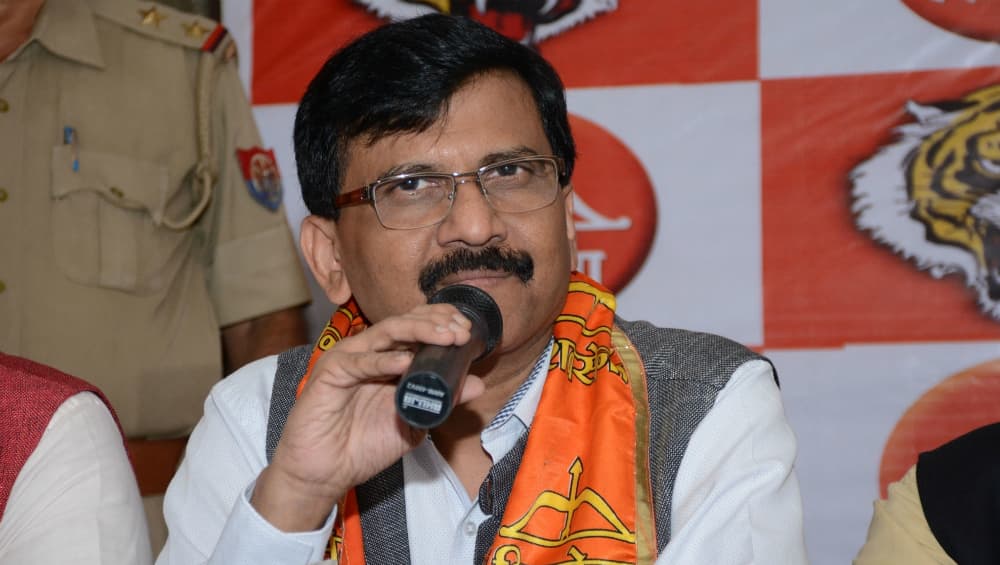 Mumbai, November 3: Shiv Sena on Sunday, November 3, said that it has the support of over 170 MLAs, and claimed that figures can even reach 175. Amid the ongoing tussle with Bharatiya Janata Party (BJP) over the chief minster's post, Uddhav Thackeray's Shiv Sena may form a government with NCP and Congress. Sena in its mouthpiece "Saamna" said that the BJP could not prove majority without taking it on board. Shiv Sena Responds to BJP Leader Sudhir Mungantiwar's Statement, Asks 'Is President in Your Pocket'.
The allies of 30 years, Sena and BJP, are engaged in a tug of war for "50:50 formula" of equal distribution of cabinet portfolios and Chief Minster's post for 2.5 years each. As Sena stands firm with its demand, the Saffron party has maintained that incumbent Devendra Fadnavis will continue to be CM for the next five years.
"More than 170 MLAs are ready to support Shiv Sena. We can form the government whenever we want," senior Sena leader Sanjay Raut said. Apart from this, Raut said that - this figure can also reach 175. Maharashtra Government Formation: Shiv Sena Hardens Stand; No One Can Make Permanent Claim on CM Post, Says Uddhav Thackeray.
ANI Tweet:
Shiv Sena leader Sanjay Raut: We have more than 170 MLAs supporting us, the figure can even reach 175. #MaharashtraAssemblyPolls pic.twitter.com/QJkNuiV9kk

— ANI (@ANI) November 3, 2019
The current Maharashtra Assembly ends on November 8. BJP Minister Sudhir Mungantiwar had said that the state can head towards presidential rule if the new government is not formed before November 7. So far, no party or alliance has staked claim to form government in Maharashtra.
In 2019 Maharashtra Assembly Elections, the BJP won 105 seats in the 288-member Assembly, Sena 56, NCP 54 and Congress 44. The BJP and Sena contested elections together. However, there have been differences between them over the CM's post.