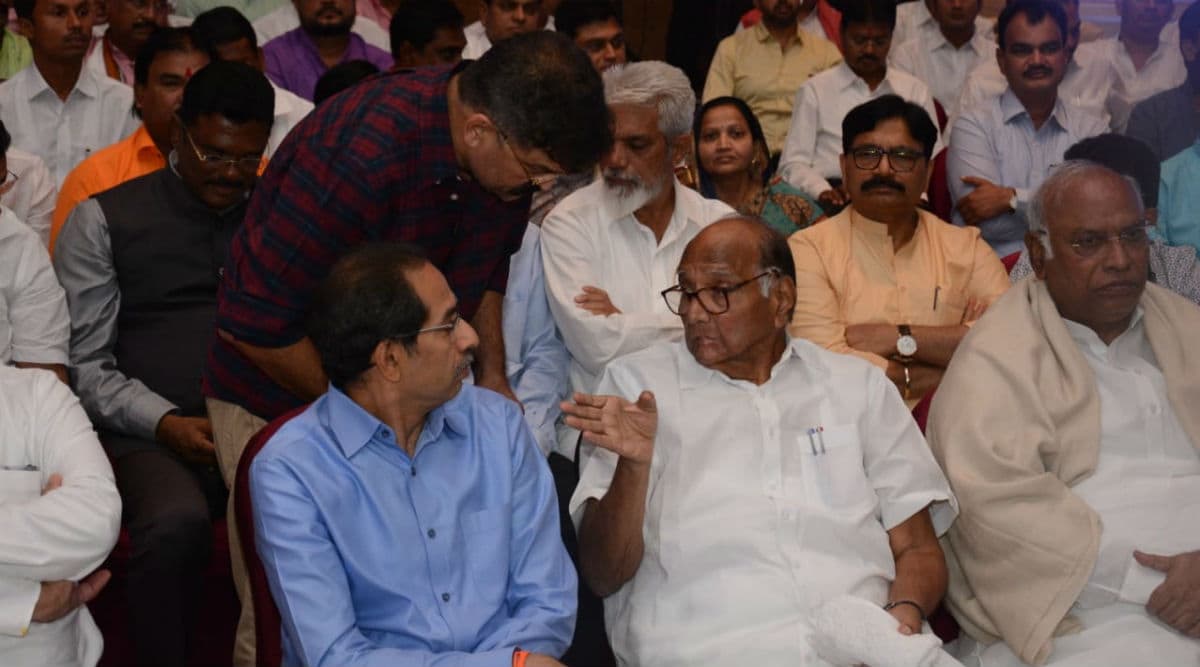 Mumbai, November 26: Congress Interim President Sonia Gandhi on Tuesday gave her consent to the Common Minimum Programme (CMP) finalised by the Shiv Sena-Nationalist Congress Party-Congress combine for government formation in Maharashtra. The development comes moments after Bharatiya Janata Party (BJP) leader Devendra Fadanvis stepped down as Maharashtra Chief Minister, saying that they don't have numbers. Devendra Fadnavis Quits as CM, Says BJP Will Work as Effective Opposition in Maharashtra Assembly.
The final draft of the Common Minimum Programme (CMP) was prepared by leaders of the Congress, the NCP and the Shiv Sena and sent to Sonia Gandhi, Sharad Pawar and Uddhav Thackeray for approval. As announced by Sharad Pawar earlier, Uddhav Thackeray will be the Chief Minister. Congress leader Balasaheb Thorat and NCP's Jayant Patil are likely to be two Deputy Chief Ministers. According to reports, the CPM focuses on farmers and measures to tackle unemployment. Maharashtra Power Tussle: NCP, Shiv Sena, Congress Show Unity, Sharad Pawar Says 'Will Bring More Than 162 MLAs During Floor Test'.
"All-inclusive development and justice to all sections of the society is the criteria on what we will work if the CMP is approved by the leadership of all three parties," he said. Among other issues, the draft CMP focuses on solving the problems being faced by farmers and tackling unemployment," a Congress leader was earlier quoted by news agency PTI as saying. The Shiv Sena has hinted a shift from communal issues.
"The Constitution of the country mentions the word 'secular'. The measures taken for farmers or the poor are not based on caste or religion. Balasaheb Thackeray used to say that if one is secular, he/she should take oath in the name of the Constitution in a court of law. There is no need for a holy book," Shiv Sena leader Sanjay Raut has said.
The Shiv Sena reached out to the Congress-NCP combine for government formation after its demand for sharing the chief minister's post and equal distribution of portfolios was rejected by the BJP, its pre-poll ally. After hectic parleys and court battles, the new government is likely to take oath at Shivaji Maidan with much fanfare.