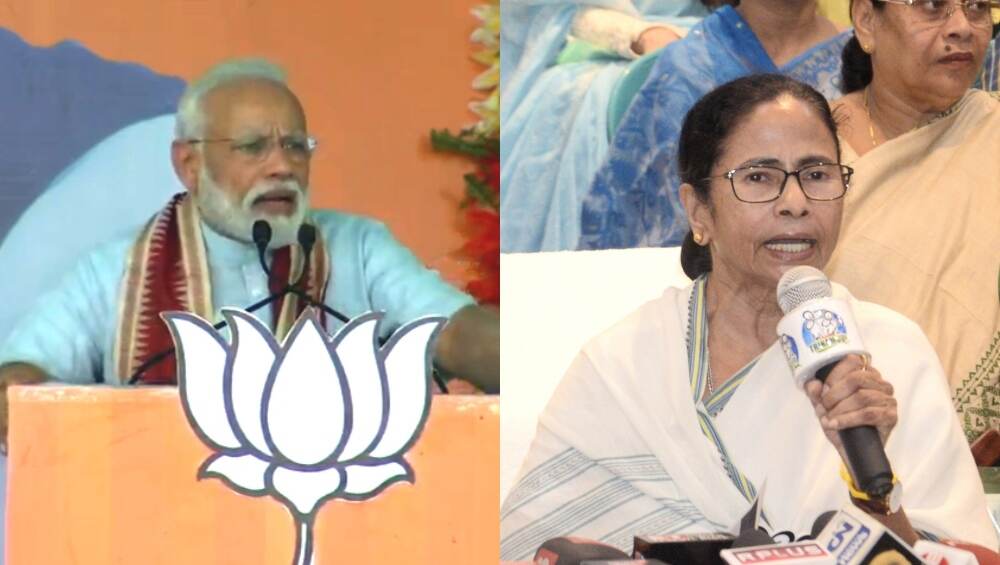 Kolkata, December 2: West Bengal Chief Minister Mamata Banerjee on Monday accused Prime Minister Narendra Modi, claiming that the Centre did not release any fund for people of the state affected by cyclone 'Bulbul'. Speaking in West Bengal assembly, Mamata Banerjee said that PM Narendra Modi had tweeted promising financial help to the state. However, no fund has been released fo far, she alleged.
"A team from the Center came for a survey after cyclone 'Bulbul'. We haven't received any financial assistance yet. The state has suffered a loss of Rs 23811.60 crore and 6 people lost their lives. PM had tweeted that financial help will be provided," Banerjee said. She was replying on the extent of devastation caused by cyclone 'Bulbul' in three coastal districts of West Bengal. She further informed the assembly that Rs 1,200 crore was released from the state finance department to help the farmers. Cyclone Bulbul: Bangladesh Evacuates 1.5 Million People as Cyclonic Storm Approaches.
Banerjee said that the state would also release Rs 5,000 each for those betel leaf farmers who faced a huge loss in the devastation. After the cyclonic storm made landfall in the Bay of Bengal in early November, PM Modi wrote: "Reviewed the situation in the wake of cyclone conditions and heavy rain in parts of Eastern India." Modi said he also spoke with Banerjee regarding the situation arising due to Cyclone Bulbul. "Assured all possible assistance from the Centre. I pray for everyone's safety and well-being," he added.