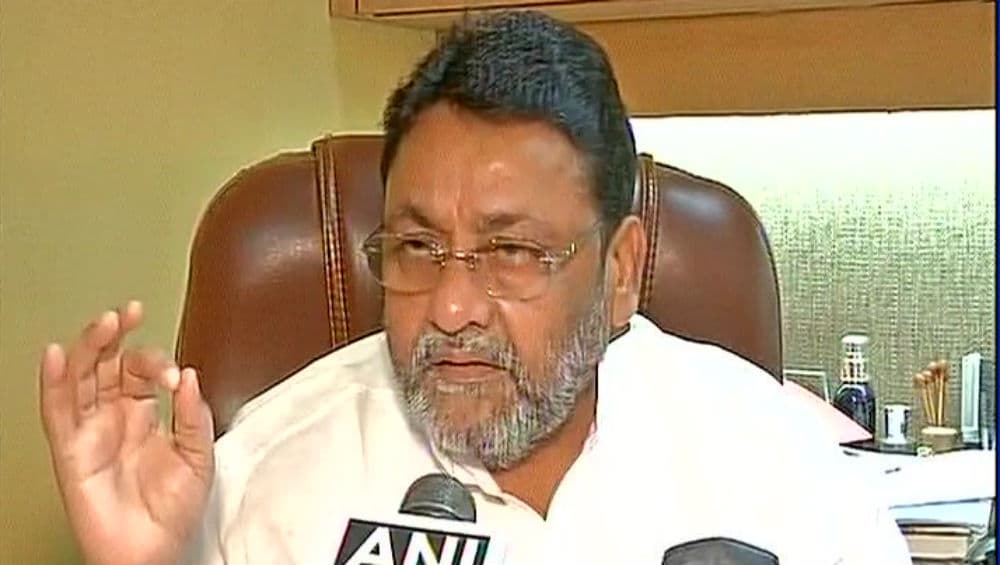 Mumbai, January 10: NCP spokesperson and senior party leader Nawab Malik said that providing reservation to Muslims and other minorities remain top priority for the Maha Vikas Aghadi government in Maharashtra. Malik said that NCP had announced before 2019 Maharashtra assembly elections that it would make provisions to provide reservation to Muslims in the state. He added that the state government is committed to implement reservation policy for Muslims. Sharad Pawar Says Maharashtra Government Should Not Allow CAA And NRC Implementation.
Speaking to Marathi news channel Lokmat, Malik, who is the minority welfare minister, elaborated how Maharashtra state government plans to introduce the five percent reservation policy for Muslims. Nawab Malik also said that the NCP and Congress during former chief minister Prithviraj Chavan's tenure had proposed to implement the reservation policy. 'Maratha Students to Get 16% Reservation in PG Medical College Admissions': Maharashtra Legislature Passes Amendment.
However, Malik said that the BJP government under Devendra Fadnavis did not take any steps to implement the reservation policy after coming to power in 2014. Malik said that the Maha Vikas Aghadi will implement the reservation policy as it is now in power.
The leader also spoke on the CAA (Citizenship Amendment Act) and NRC and said that the Maharashtra government will not allow NRC in the state. He also alleged that there is an atmosphere of fear among the minorities in India under Modi government. Malik said that the central government has right to give citizenship to people, but not in a discriminatory manner.