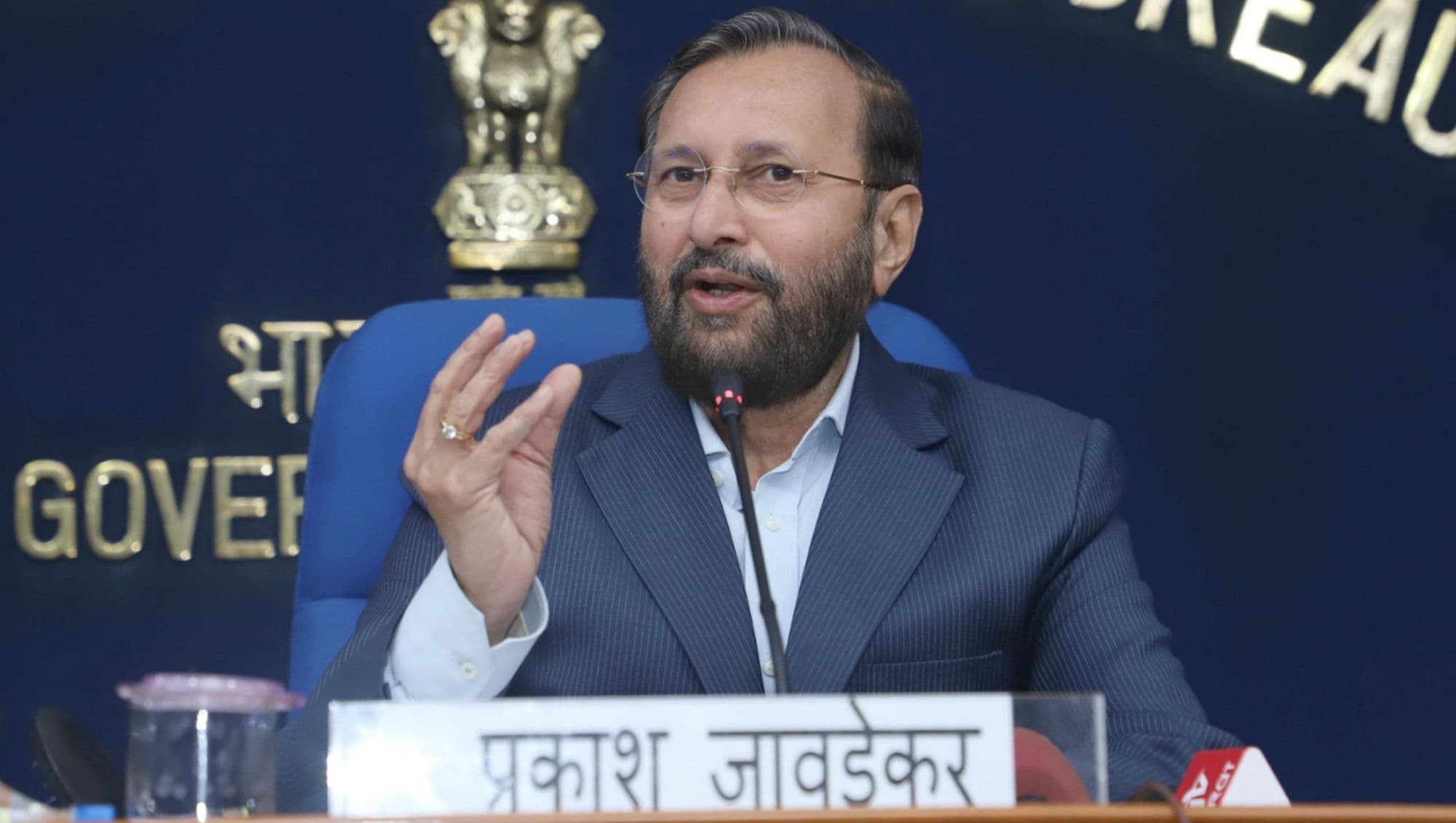 New Delhi, December 5: Hours after former Finance Minister P Chidambaram addressed a press conference and took a swipe at current Finance Minister Nirmala Sitharaman, Union Minister Prakash Javadekar on Thursday stated that the senior Congress violated the conditions on which he got bail on the very first day after his release.
Speaking with the reporters in the national capital, the Information and Broadcasting Minister said, as the news agency, ANI quoted, "P Chidambaram has violated his bail conditions on the very first day. The court had asked him not to give any public statement on the case as a condition for bail but Chidambaram today said that his record as a minister was very clear." P Chidambaram Jabs Nirmala Sitharaman For 'I Don't Eat Onions' Remark, Asks Whether She Consumes Avocado.
Earlier on Wednesday, Chidambaram left Tihar Jail after getting bail in INX Media money laundering case after a gap of 106 days. He was arrested by the Central Bureau of Investigation (CBI) on August 21 for his alleged involvement in the granting of Foreign Investment Promotion Board (FIPB) clearance to INX Media and reportedly received overseas funds to the tune of Rs 307 crore in 2007. He was then the Union Finance Minister.
On Thursday, while reacting on Sitharaman's comment on rising prices, Chidambaram had said, "The Finance Minister yesterday said she and her family are away from onions, they don't eat. What kind of approach is this towards the people? Is she attempting to put the onus of price rise on 'you onion-eating people'?" Adding more, he had asked, "What does she eat? Does she eat avocado? She does not eat onions."
According to the Supreme Court's order on his bail plea, Chidambaram was barred from giving any media interview. Also, the court had told him not to make public statements with regard to the INX Media money laundering case.