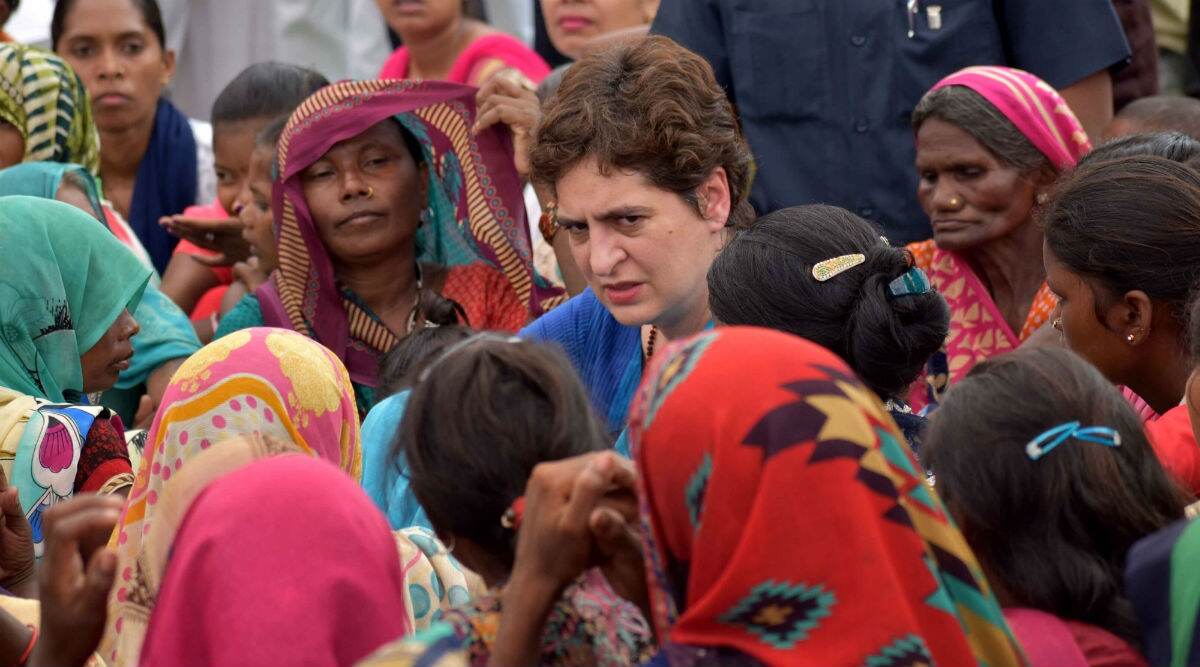 New Delhi, November 10: Congress General Secretary Priyanka Gandhi Vadra on Sunday targetted the Modi government over the issue of farmer suicides. In a tweet, Priyanka Gandhi accused the Modi government of hiding data related to farmer suicides in the country. She was referring to the National Crime Records Bureau (NCRB) which after three years finally released data of farmer suicides in 2016. Ayodhya Case: Everyone's Responsibility to Maintain Unity, Social Harmony, Says Priyanka Gandhi.
"Why is the BJP government scared of the truth? Farmers have been committing suicides under the BJP regime. But the government decides to distort report and hide data on farmer suicides rather than finding a solution," Priyanka Gandhi tweeted in Hindi. Her tweet carried a report which questioned the NCRB data. According to the NCRB report released on Friday, 11,379 farmers committed suicide in India in 2016. The last report was released in 2015. Priyanka Gandhi Slams Narendra Modi, Says H-1B Visa Denials Have Increased After Howdy-Modi.
Priyanka Gandhi's Tweet:
भाजपा सरकार के लोग सच से इतना डरते क्यों हैं? भाजपा सरकार में किसान लगातार आत्महत्या कर रहे हैं। लेकिन भाजपा सरकार ने किसानों की समस्या सुलझाने की बजाय किसान आत्महत्या की रिपोर्ट से छेड़छाड़ करना और उसे दबाकर रखना ज़्यादा सही समझा।https://t.co/QvDYkRHNsq

— Priyanka Gandhi Vadra (@priyankagandhi) November 10, 2019
Overall, the data suggest that while farmer suicides have dipped by about 21 percent, those by farm labourers have risen by 10 percent. The report, however, did not reveal the reasons for the said farmer suicides. The NCRB did not release state-wise data of farmer suicides for the first time and gave a percentage of suicides by farmers only of five states - Maharashtra, Karnataka, Madhya Pradesh, Andhra Pradesh and Chhattisgarh.
According to the data, Maharashtra witnessed a 20 percent dip from the previous year, but it continued to be the top state with 2,550 of the 6,270 farmers' suicides documented nationwide.