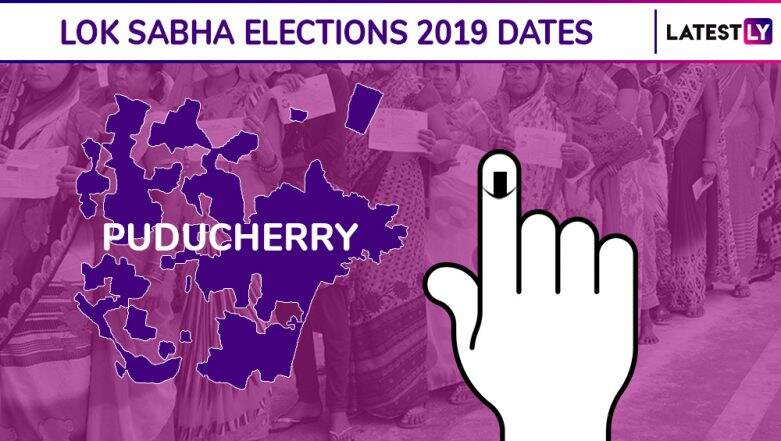 New Delhi, March 10: The Election Commission announced the polling dates for the 17th Lok Sabha Elections on Sunday, March 10. The 2019 Lok Sabha elections for the 543 seats will take place in seven (7) phases from April 11 to May 19, 2019. The counting of votes will take place on 23 May, 2019. The polling in Puducherry will take place on 18th April, 2019 for the only Lok Sabha seat in Puducherry.  Lok Sabha Elections 2019 Schedule Announcement by ECI Live News Updates.
The election dates were announced by the Election Commission chief - Sunil Arora (Chief EC), and in the presence of Ashok Lavasa and Sushil Chandra, in the national capital, Delhi. EC said that adequate security arrangements have been put in place for fair and smooth elections across the country and in Puducherry.  Model Code of Conduct Comes Into Force Ahead of Lok Sabha Elections 2019: What is MCC or Aachar Sanhita? Why It's Needed & How is it Enforced? All You Need to Know.
Lok Sabha Elections 2019 Schedule And Dates: Voting In 7 Phases, Results On May 23 (Watch Video):
In the 2014 Lok Sabha Elections, R. Radhakrishnan of the All India N.R. Congress (AINRC) won the seat with 2,55,826 votes. Radhakrishnan's victory was the first time that the Lok Sabha seat was won by a member of a Puducherry regional party.