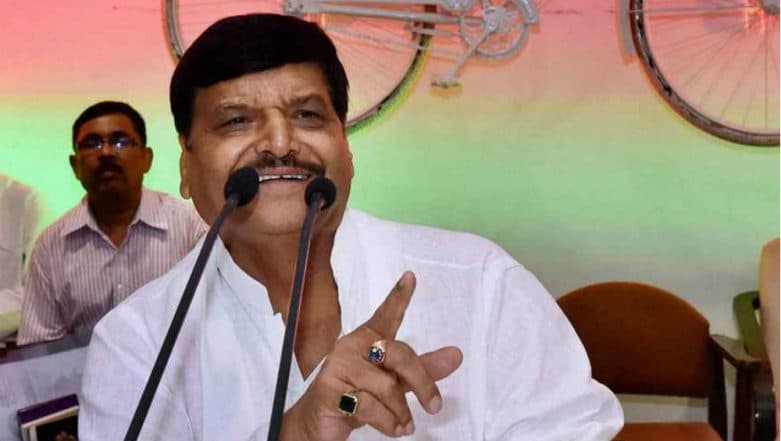 New Delhi, January 14: Mulayam Singh Yadav's brother and Pragatisheel Samajwadi Party (Lohia) chief Shivpal Yadav can finally smile as the Election Commission allotted the chaabi (key) symbol to his party on Monday. The announcement is a big relief for Yadav who is eyeing to consolidate the votes in the upcoming Lok Sabha elections.
The former minister in Akhilesh Yadav-led government split from Samajwadi Party after the 2017 debacle and differences with SP stalwart Azam Khan. Massive political chaos and drama went on for days, after which Shivpal decided to end the political journey with Samajwadi Party. Lok Sabha Elections 2019: Rajnath Singh Take Jibe at SP-BSP Alliance in Uttar Pradesh, Reminds Results of 2017 Polls.
Waiting for almost a year, Shivpal Yadav formed Pragatisheel Samajwadi Party (Lohia) in 2018 and now claims to cut BJP's votes in the Lok Sabha elections. With the election commission allotting his party the symbol, now Shivpal can field as many candidates in the 'festival of democracy' – scheduled in few months.
Earlier, expressing his opinion on the Bahujan Samaj Party and Samajwadi Party alliance, he called it a 'thugbandhan' (an alliance of thugs) and is for money. Also, he also said that he is ready to form a coalition with Congress, which was sidelined by SP and BSP.