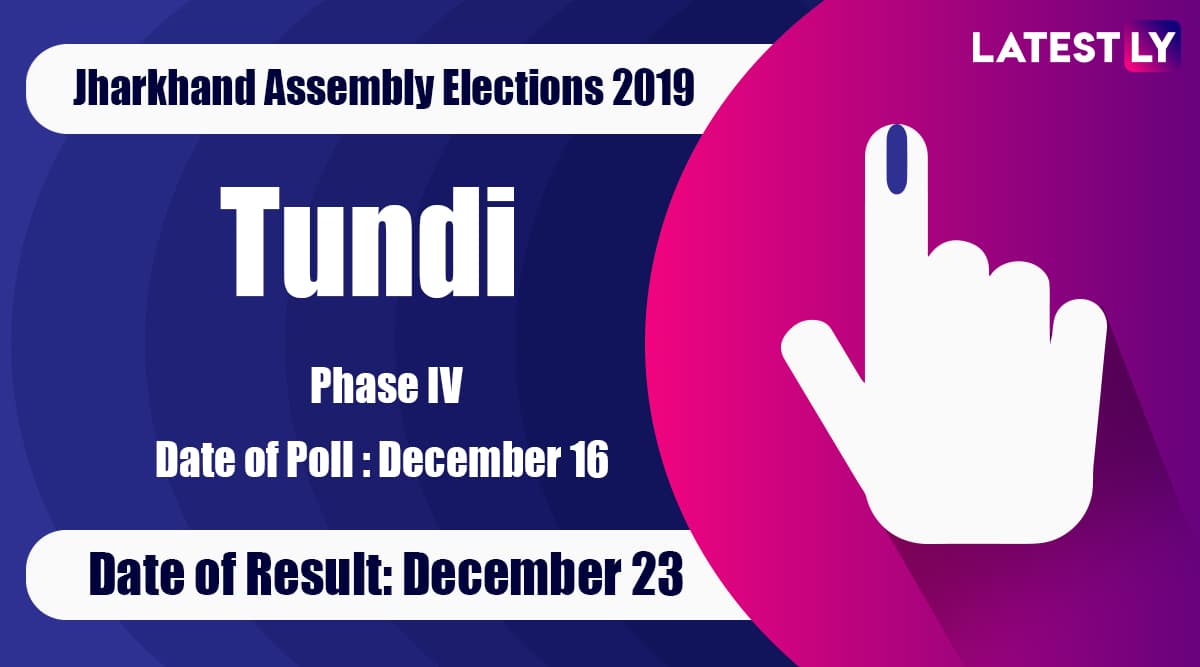 Ranchi, December 23: Tundi Vidhan Sabha is an assembly constituency in the Indian state of Jharkhand. JMM Candidate Mathura Prasad Mahato won the 2019 Assembly Election. Tundi had its election under phase four on December 16.
Raj Kishore Mahato had won the 2014 Jharkhand Assembly Elections from AJSU party with 55,466 votes defeating JMM candidate Mathura Prasad Mahato. In 2005 and 2009, Mathura Prasad Mahato from JMM won the assembly elections that were held in both the years. Madhupur Vidhan Sabha Constituency in Jharkhand: Sitting MLA, Candidates For Assembly Elections 2019, Results And Winners.
The other constituencies which will have their elections under phase four are- Dhanbad, Sindri, Deoghar, Giridih, Nirsa, Jharia, Baghmara, Bokaro, Chandankiyari, Madhupur, Bagodar, Jamua, Gandey, and Dumri. In the 2014 Jharkhand Assembly elections, the Bharatiya Janata Party (BJP) had emerged as the single largest party winning 35 seats. It formed the government with All Jharkhand Students' Union (AJSU) which won five seats.
The five-phased assembly election in Jharkhand began on November 30. Counting of votes and the declaration of the results will take place on the same day, which is December 23