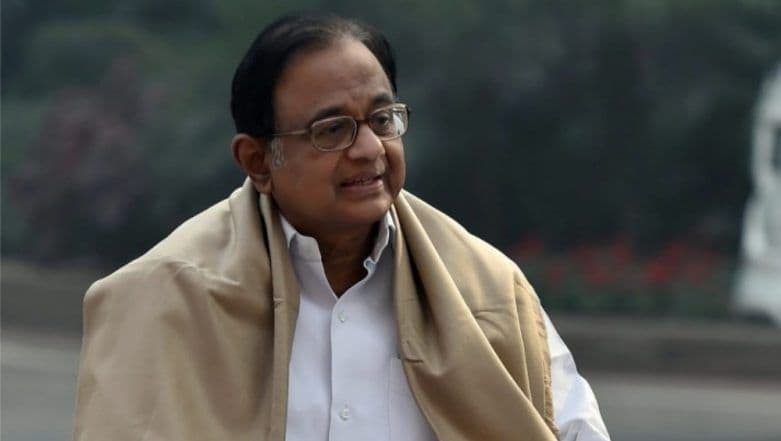 New Delhi, July 31: Senior Congress leader and former Union Minister P Chidambaram issued a reaction after food delivery app Zomato's response to a bigoted customer led to an internet storm. In an apparent show of support towards the service provider, Chidambaram said he is now contemplating to use the app for food delivery.
"I have not ordered food so far, but I think I will do so now from Zomato," Chidambaram said on Twitter, as a debate erupted on the micro-blogging site with users appearing sharply divided on Zomato's response to a customer identified as Amit Shukla. Uber Eats Backs Zomato For Standing Up Against Bigoted Customer Who Refused Food Delivery From 'Non-Hindu'
Amit had written to Zomato on Twitter claiming that he had to cancel his food order as the app was not paying heed to his request seeking his order from a delivery person adhering to the Hindu faith.
"Just cancelled an order on @ZomatoIN they allocated a non hindu rider for my food they said they can't change rider and can't refund on cancellation I said you can't force me to take a delivery I don't want don't refund just cancel," he said on Twitter.
Here is How Zomato Responded:
Food doesn't have a religion. It is a religion. https://t.co/H8P5FlAw6y

— Zomato India (@ZomatoIN) July 31, 2019
Zomato later issued a detailed statement, claiming that it considers food to be a religion itself, but also respects the sentiments of all religions.
For this reason, the statement added, the food delivery has tagged restaurants which offer pure vegetarian food, those which offer jain thali, and outlets where halal meat is used for food preparation.