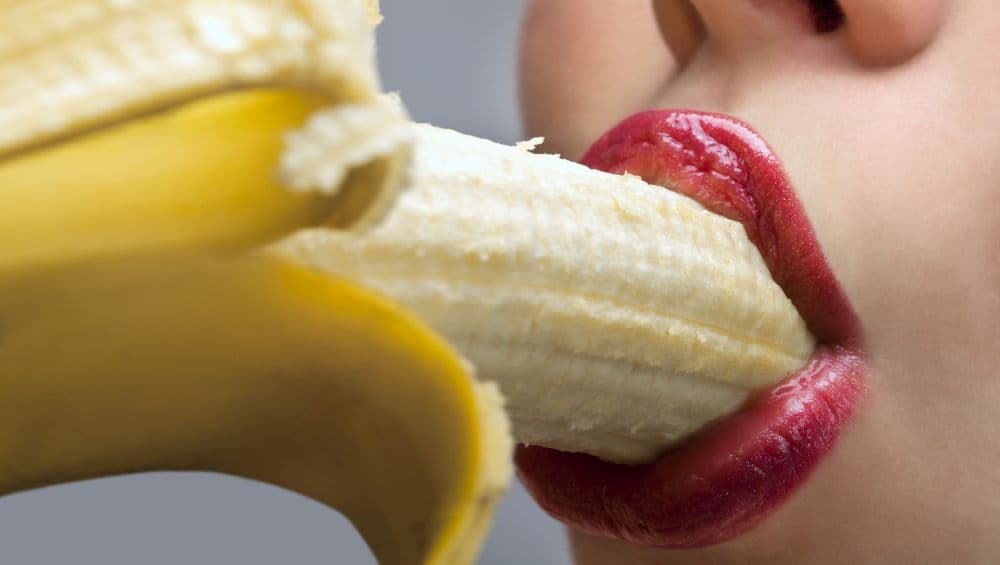 Giving a great blowjob is never easy. Like Samantha Jones of Sex and The City says it, "You men have no idea what we're dealing with down there. Teeth placement, and jaw stress, and suction, and gag reflex, and all the while bobbing up and down, moaning and trying to breathe through our noses. Easy? Honey, they don't call it a job for nothing."
There's a lot of work that goes down there to make it a job of your life and the best blowjob of his. While it is unarguably the most taxing job in the world, it also comes with huge power. When women take men by their balls, they're in control of their man and there's nothing that can match up to that sense of power in bed. Which woman wouldn't want her man to come back to her wanting for more? Giving a great blowjob doesn't come easy but it's also not rocket science to achieve. Here in this article, we take a look some of the tips that could come in handy to give him the best blowjob of his life. Deep-Throat Blowjob Secrets to Prevent Gagging (And Throwing Up) During Fellatio. 
Practice makes a woman perfect!
As cliché as it may sound, buy loads of popsicles and practice on how you could possibly give him the best blowjob. You could also use a vibrator, if you have one and practice licking and sucking it.
Be confident
You got this! The mere idea of you going down there is going to make him crazy! So even before you actually start giving him a head, he's already partially sexually aroused. So be confident and give it your best shot.
Avoid using teeth
This is the unspoken rule but we're gonna still make it known – Avoid using teeth. And that's why you ought to practice on a popsicle before you give him a blowjob. It's all about your mouth, tongue and excessive saliva that will do the trick!
Get handsy
Don't just use your mouth, use your hands too. Tickle his thighs or just simply move your fingers over his belly while you're sucking his penis.
Mix Things Up
A blowjob isn't just about giving a blowjob but mixing it up. Give him a handjob in between and then slowly go back to giving him head. Don't only focus on the penis but also the testicles or go further down if you want to!
Don't forget to have eye contact with him every once in a while when you're blowing him.
(This article is only for informative purpose and shouldn't be substituted for professional advice.)