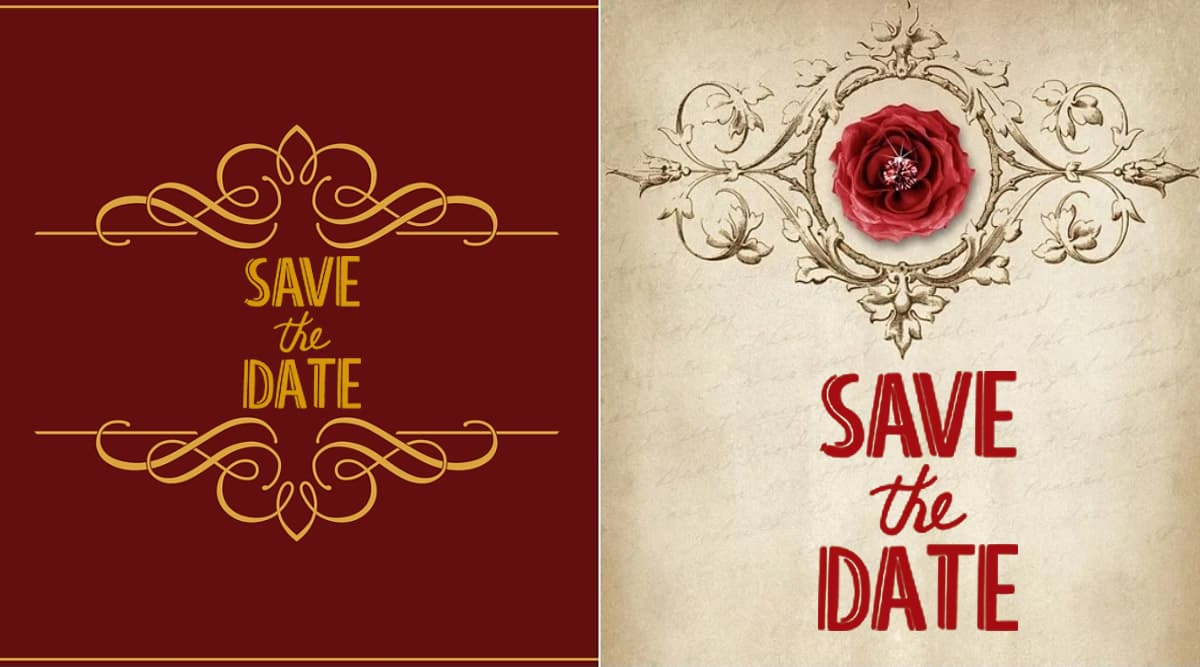 The wedding season has already begun and couples who are ready to take the leap very soon would be too busy in the planning of their big day. Planning a wedding has a lot of things to be taken care of and one of them is making the wedding invitations. But while you select the designs, colours, fonts and how the card will look, it is imperative to think about the environment as well. We hear so much about the climate emergency and the damage to the environment, so one should also pay heed to the amount of paper waste from these wedding cards. Even if each family is printing out 100 wedding cards, which are not going to be used later on, all that goes to waste. There are ways in which you can make eco-friendly wedding invites and do you bit for the environment. We give you some ways in which you can make environment-friendly wedding invitations.
Plantable Wedding Invite
One of the ways to make your wedding invite reusable or give out an environment-friendly message is to make it with plantable seeds paper. The paper used here is made seeds, so after the wedding, people have to just plant it. It will grow into a plant after a few days. It is a beautiful way to let the memories of your wedding bloom for all the guests. There are several companies which have started this initiative and you just have to give them your details.
Watch Video of Plantable Wedding Invites:
Recycled Paper
When you go and choose the kind of texture and fonts for your card, ask if they have an option of recycled paper. The recycled paper is made from an alternative fiber, such as hemp or bamboo. It can get a bit costlier compared to the other options, but think about the after-effects. Also if you choose subtle colours and layers for the card, the guests can always use them for repacking or storing stuff later.
DIY Wedding Cards
If you are starting well in advance, then you can also make your own wedding invites. It will be a little time-consuming but if you have cousins, relatives or friends to help along, then you can easily make a bunch of wedding cards on your own. And you need not use some fancy decoration items, but make use or dried leaves, flowers and beads to decorate the card. A few glitter pens, sketchpens, colours and a bit of craft knowledge, you can easily make your own DIY cards.
Watch Video of How to Make DIY Eco-Friendly Wedding Cards:
Go Online
One of the best ways to completely eliminate paper usage is to make digital copies and email all the invitations. Other than being environment-friendly, it also reduces your time of going to post these cards. You can alternatively also send invites over social media like Facebook and WhatsApp.