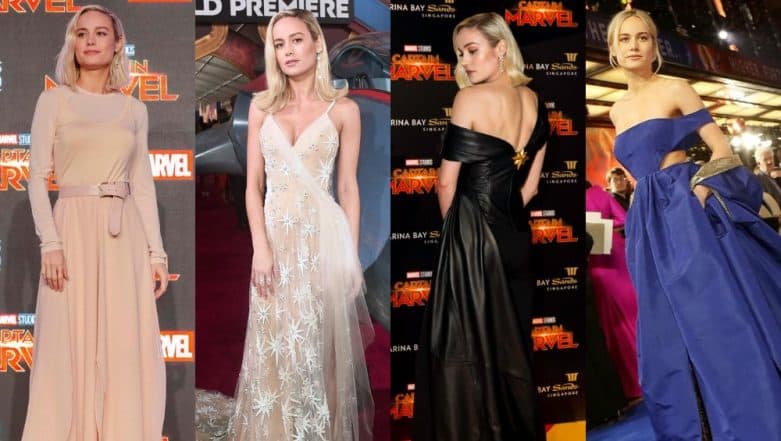 Not just a few kicks and punches but Brie Larson can also let her hair down for promotions with impeccable style. Larson, who plays Captain Marvel in MCU's first ever female superhero standalone film, is gearing up for the film's release. As the film opens floodgates of speculations and theory confirmations for Avengers: Endgame, the hype for Captain Marvel is pretty high. In fact, fans cannot wait to see the post-credits of the film. And having watched the film, I can tell for certain that the post-credit scene is too cool for words!
While there have been only cool reviews for the fiery Captain Marvel, we thought we'd revisit some of Larson's best looks from her promotional spree. From blue flowy Valentino couture to a starstruck Rodarte custom dress, Brie Larson has rocked all her red carpet looks for Captain Marvel promotions. Her blonde locks have been the best feature of the ensembles she has pulled off, just saying! There are certain instances of her fashion moves that we particularly liked such as her appearance in lovely chic dotted trousers and a vest with a white shirt.
Her appearance at the Oscars red carpet was also unmissable as she dazzled in a shimmery metallic Celine gown. Even the Max Mara blush dress that Larson donned in Singapore for a press conference was pretty cool. With that, let's quickly scroll away to check out what you can take back from Brie Larson's looks during her Captain Marvel promotional spree!
Larson in a chic Alexa Chung creation and Louboutin pumps -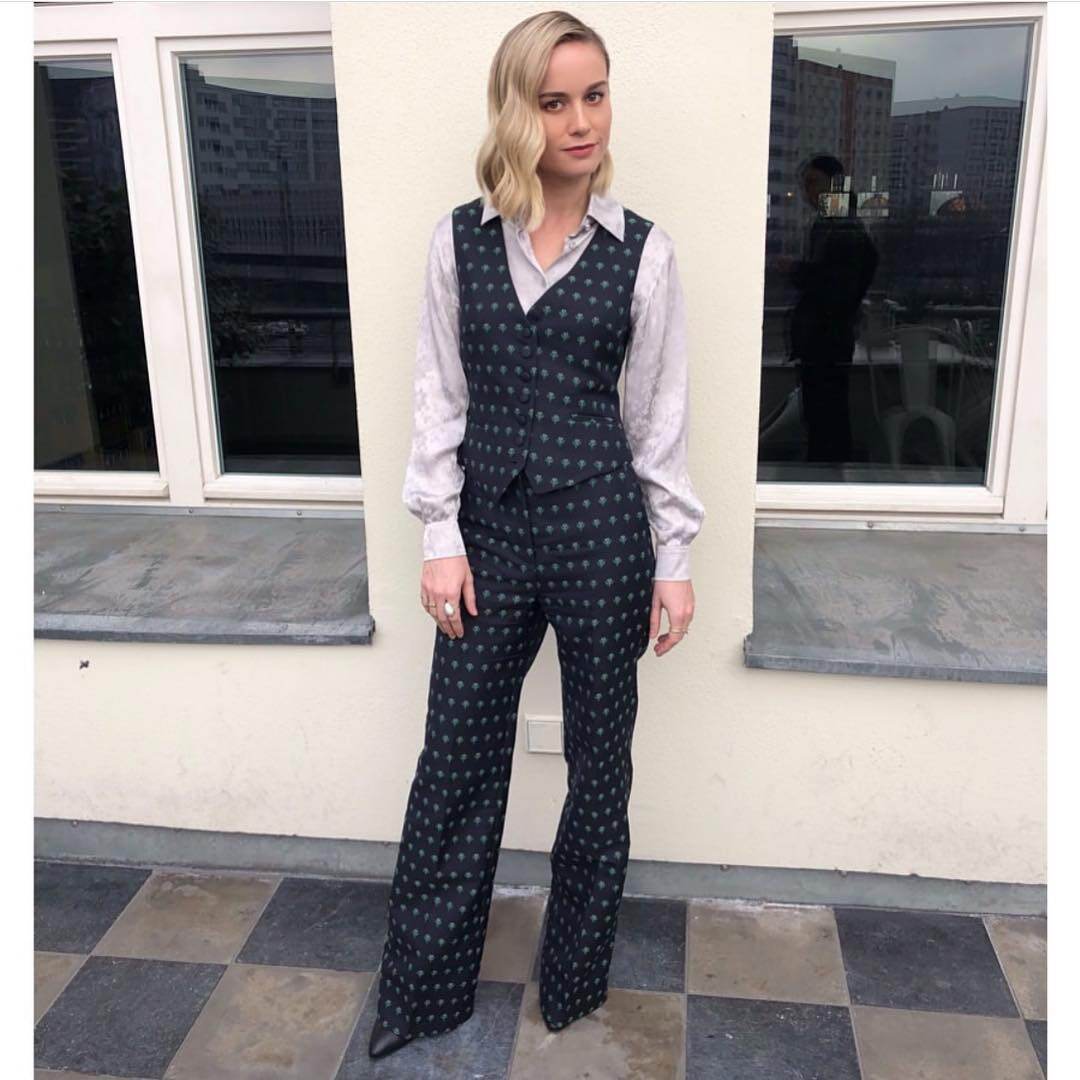 Brie rocking a simply elegant number by Red Valentino -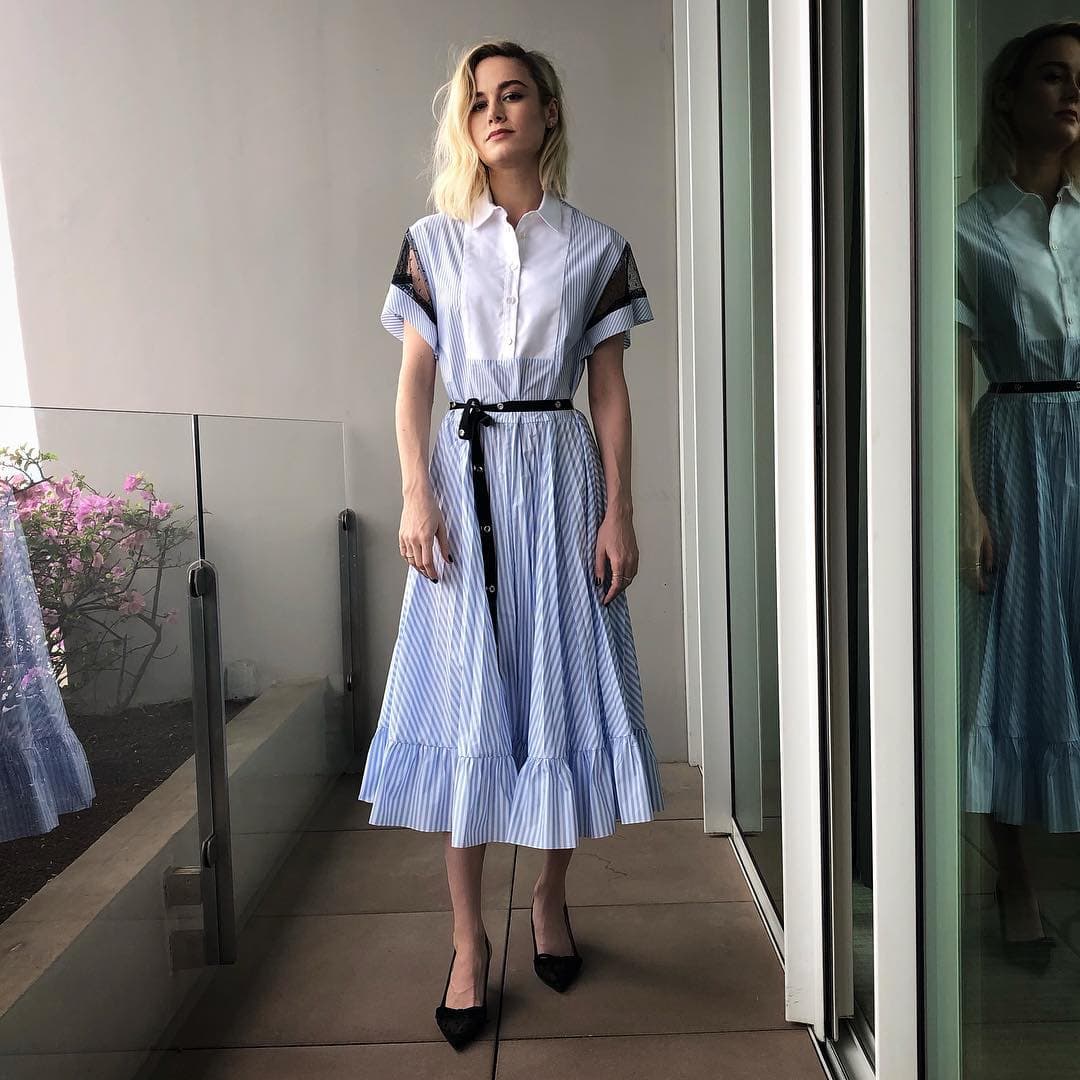 Brie Larson at the Oscars 2019 red carpet in a metallic Celine gown -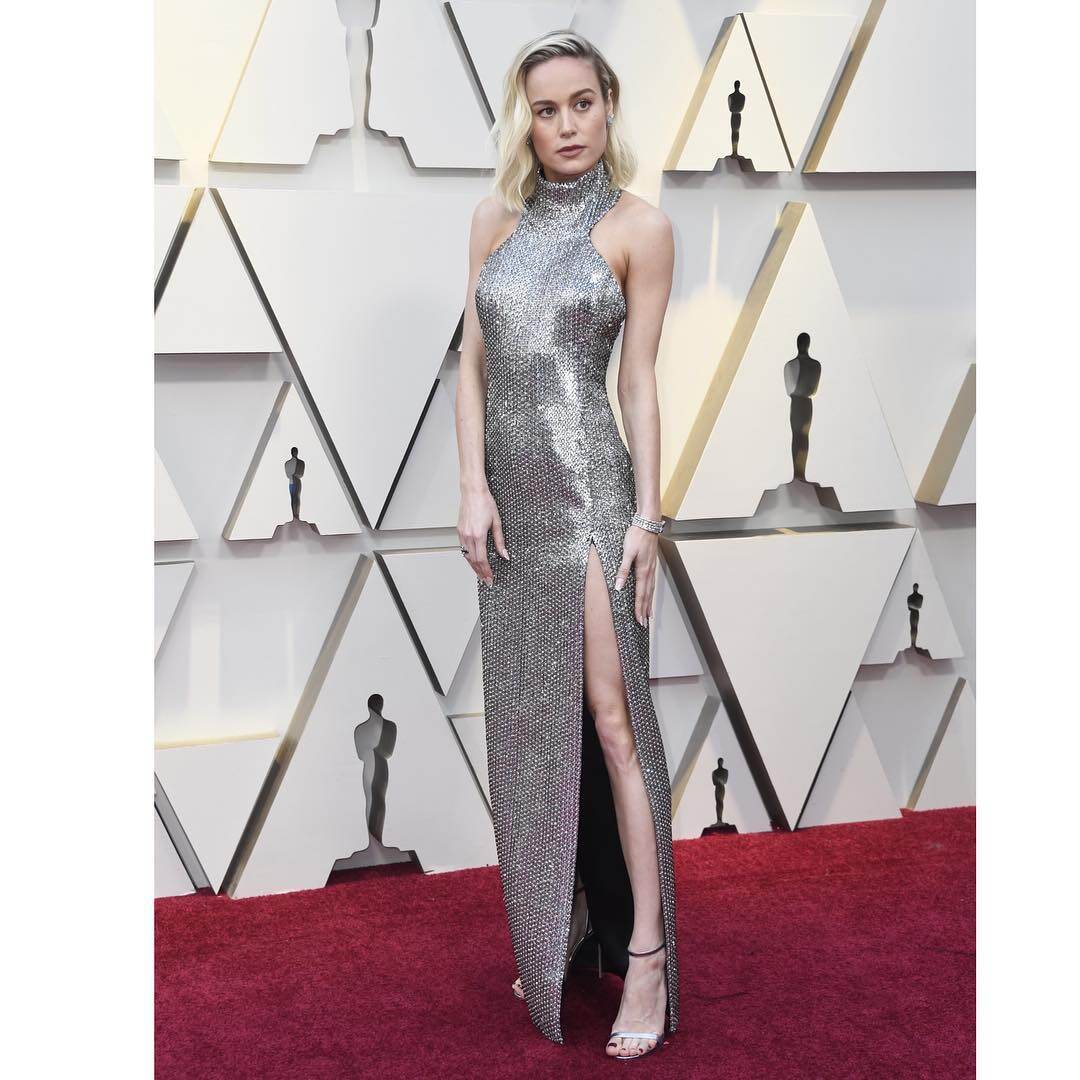 Captain Marvel at the UK premiere donning a luscious royal blue gown by Maison Valentino -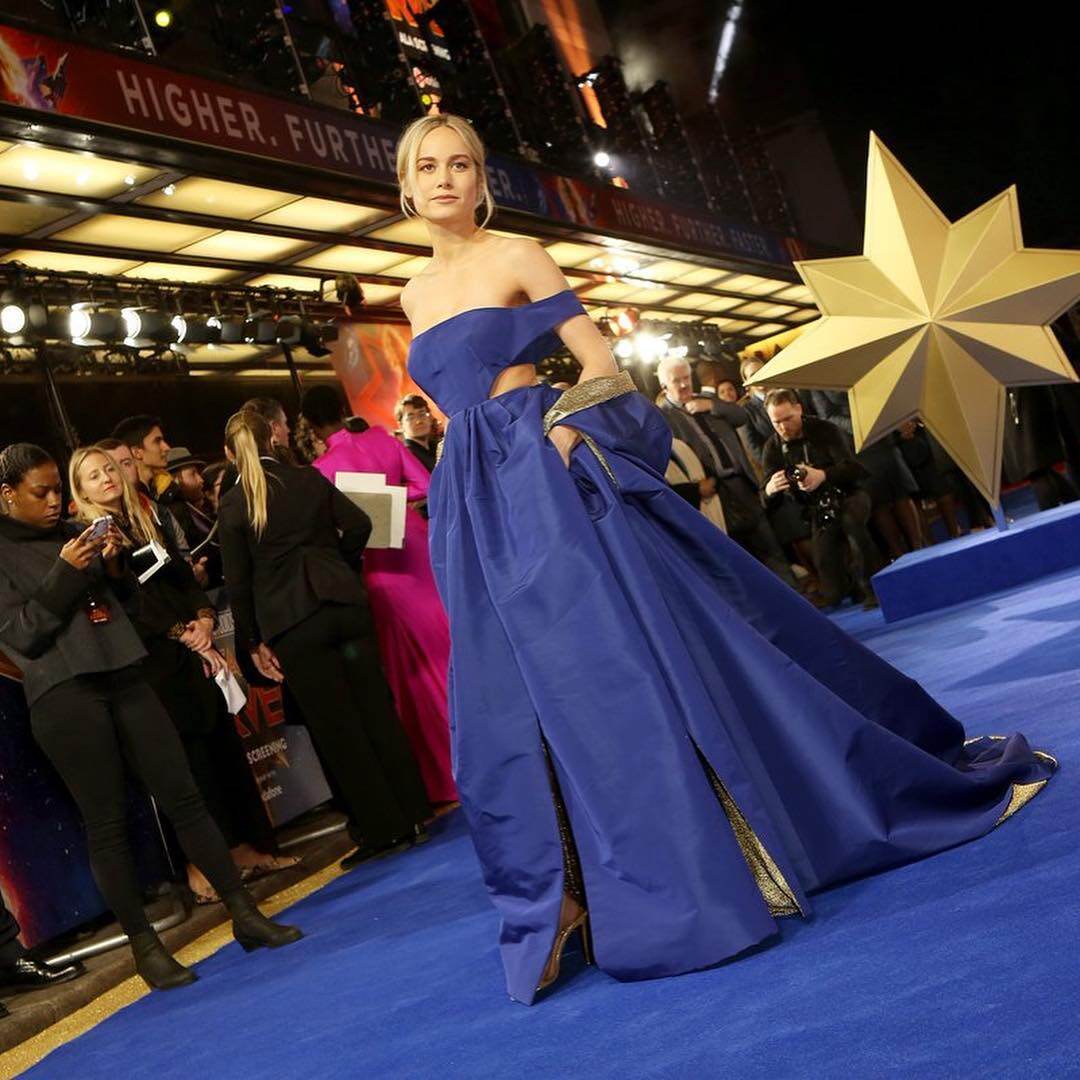 Larson at Jimmy Kimmel Live in a serene Azzaro separates -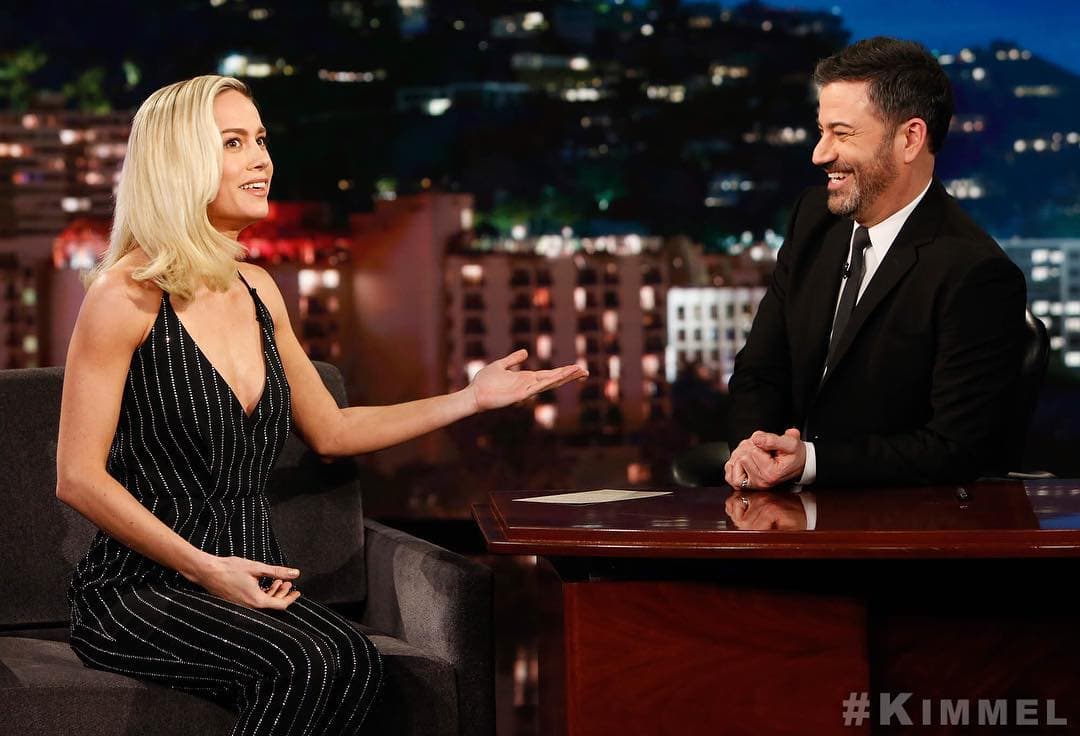 Brie in a custom Rodarte starstruck gown -
Brie Larson in a cute Prada jumpsuit -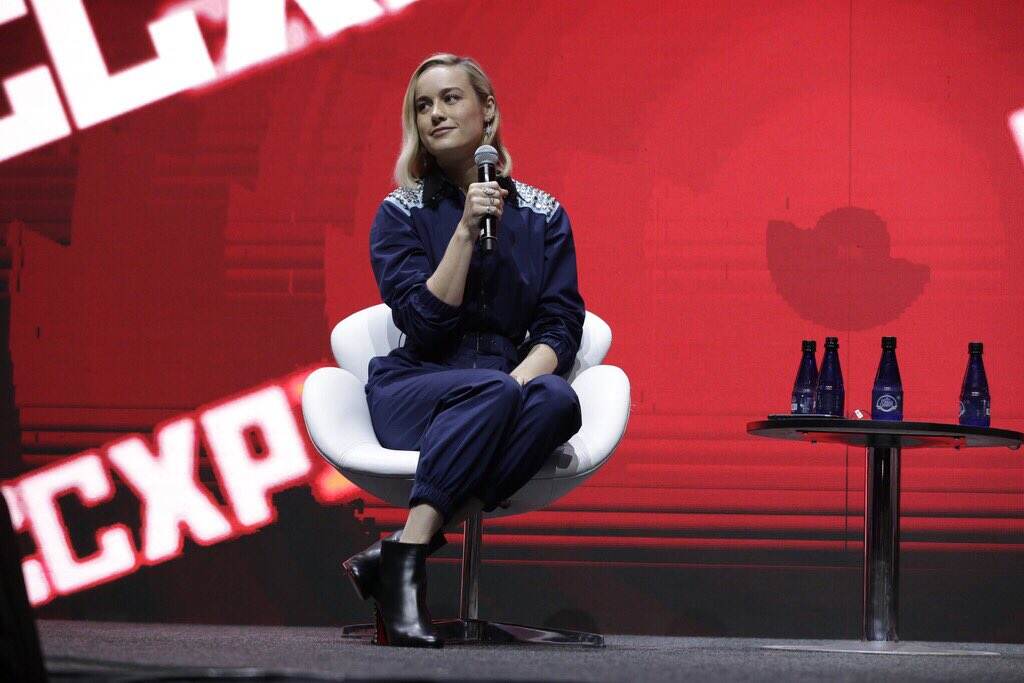 Larson at the Singapore premiere in a custom Oscar De La Renta black gown -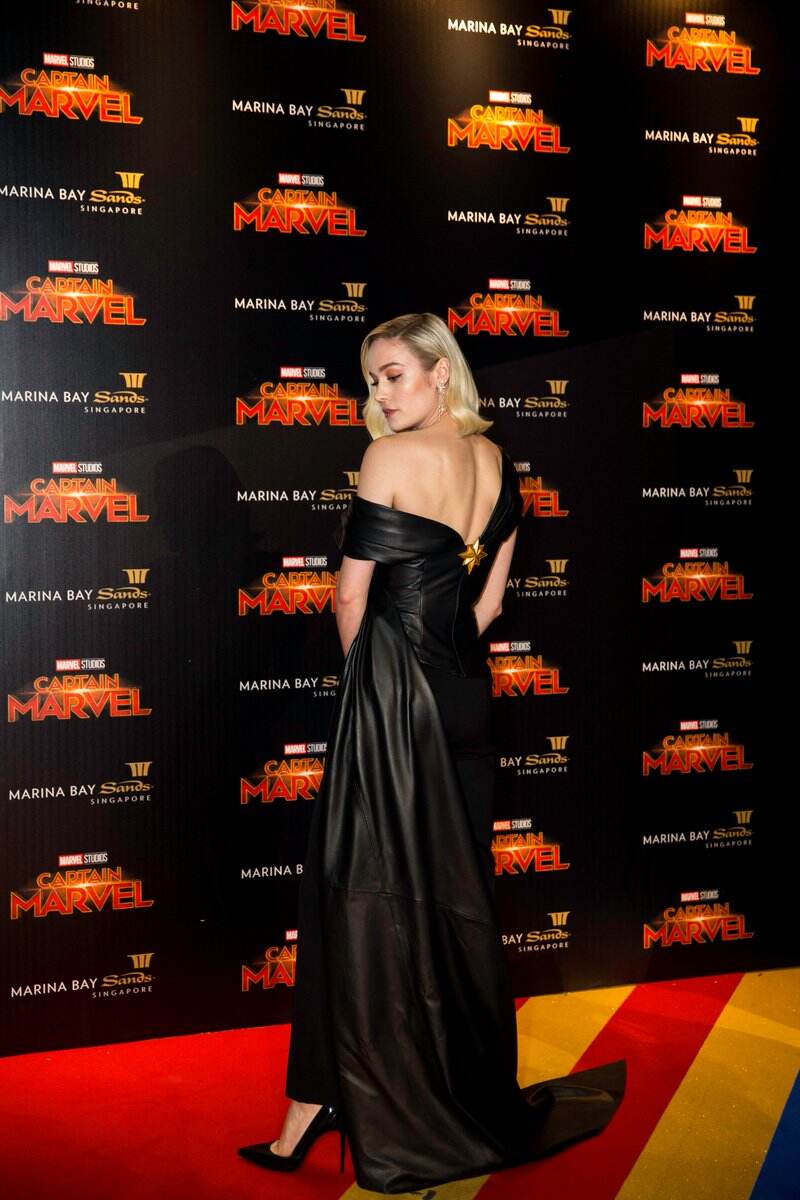 Brie Larson in a snazzy Max Mara blush number with Stuart Weitzman boots -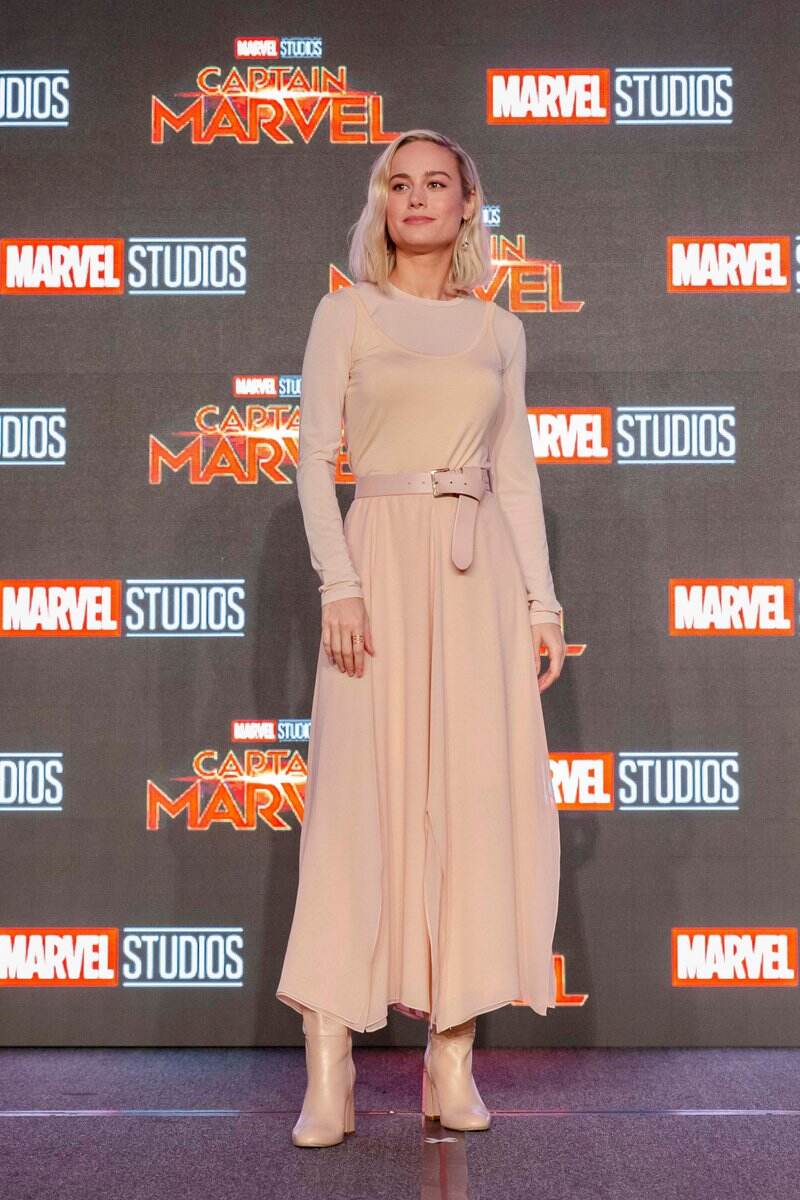 Captain Marvel is set to release on March 8. Starring Brie Larson as the protagonist, Captain Marvel, the film also stars Samuel L Jackson, Jude Law, Gemma Chen, Ben Mendelsohn, to name a few. The film is directed by Anna Boden and Ryan Fleck.