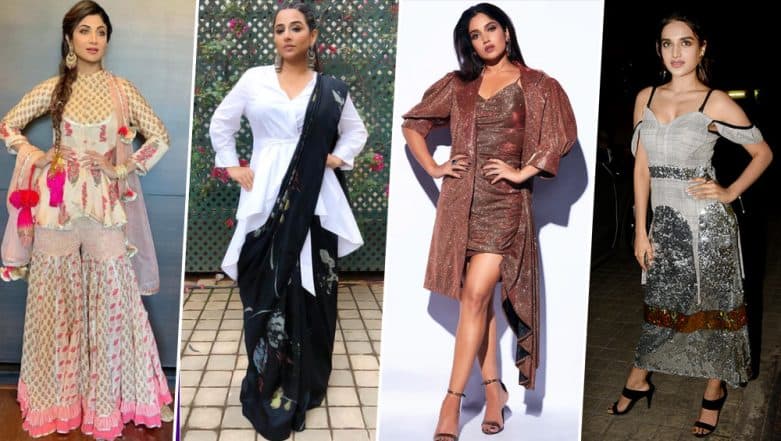 In the world of stunners, we often have to acknowledge the ones who go wrong temporarily. Well, they can make you root on some days and cringe on others. How difficult is it to pick the right outfit and slay like it naturally comes to you? Trust us, it's not. Unless you don't have an efficient team of stylists or have a bad choice of attires like Bhumi Pednekar, Shilpa Shetty and Vidya Balan. While the Dirty Picture is consistent in our list, we are stunned to find Ms Pednekar securing a spot in this not-so-good list. Without elaborating further, let's quickly go through how they went wrong and why. Vidya Balan Would Never Work with Sajid Khan Again; Says 'He Doesn't Get Women' - Watch Video.
Vidya Balan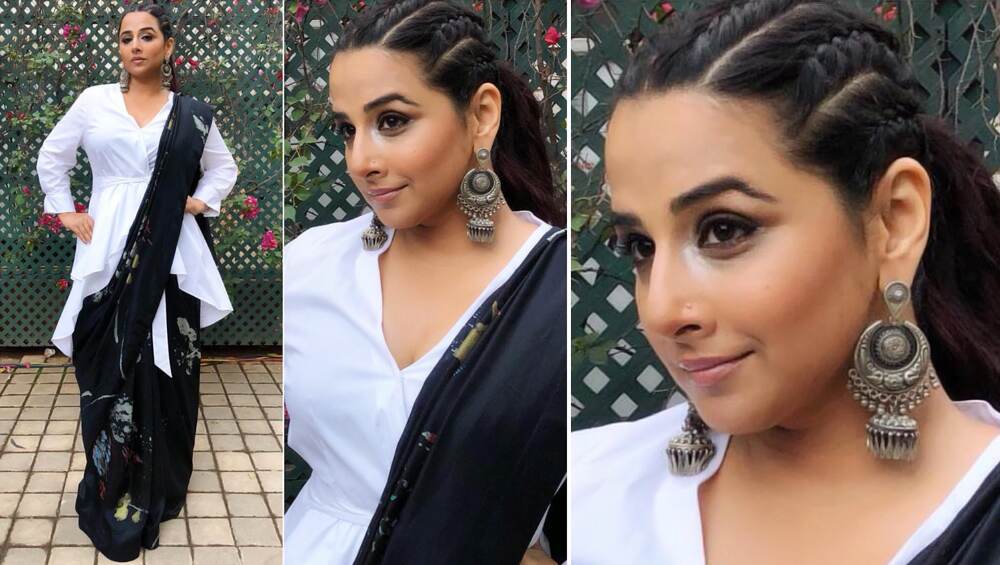 While the silhouette is damn pretty and quite innovative, it kinda fails to strike any chord with us. The monochrome fusion saree by Yavi looks interesting but fails to woo us with its final outcome.
Shilpa Shetty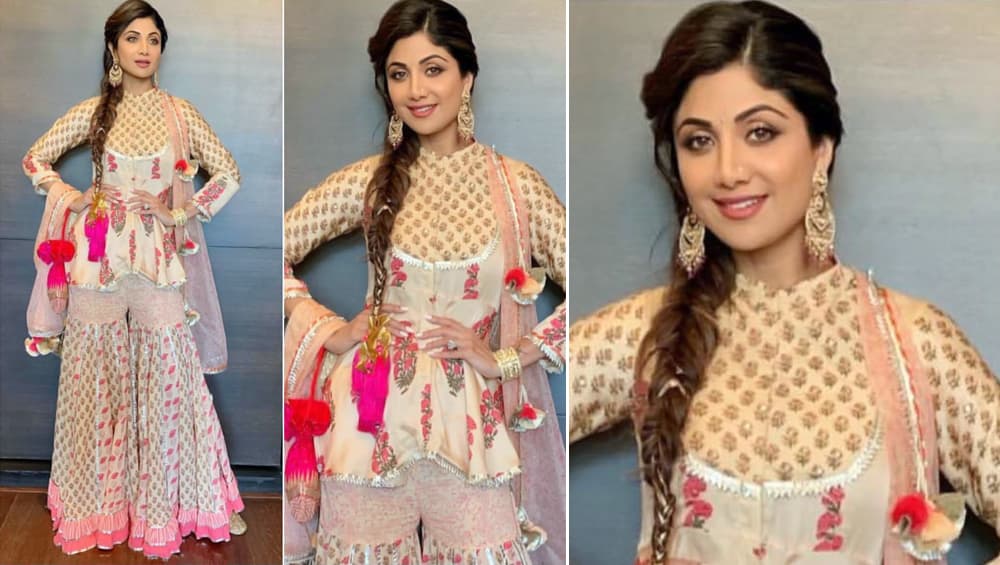 Too many cooks spoil the broth, eh? In Shilpa's case, it's the case of too many prints. While the outfit is too loud and perfect for a wedding ceremony, it's not a good pick. The pom poms, in fact, are making it worse. This Video Of Shilpa Shetty and Raj Kundra Dancing To Lamberghini Song Is Simply Adorable! (Watch Video).
Bhumi Pednekar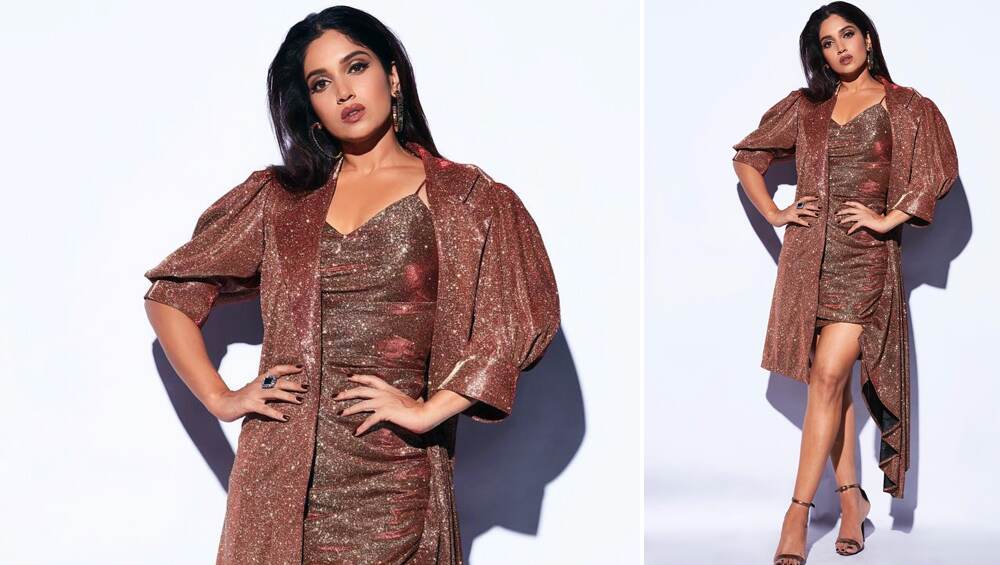 Yea, bling is BAE and shimmery outfits are the next must-haves in a girl's wardrobe. Yet, this attire doesn't meet the necessary norms. The brown shimmery spaghetti dress with a matching jacket is what nightmares are made of. You can definitely do better Bhumi!
Nidhi Aggerwal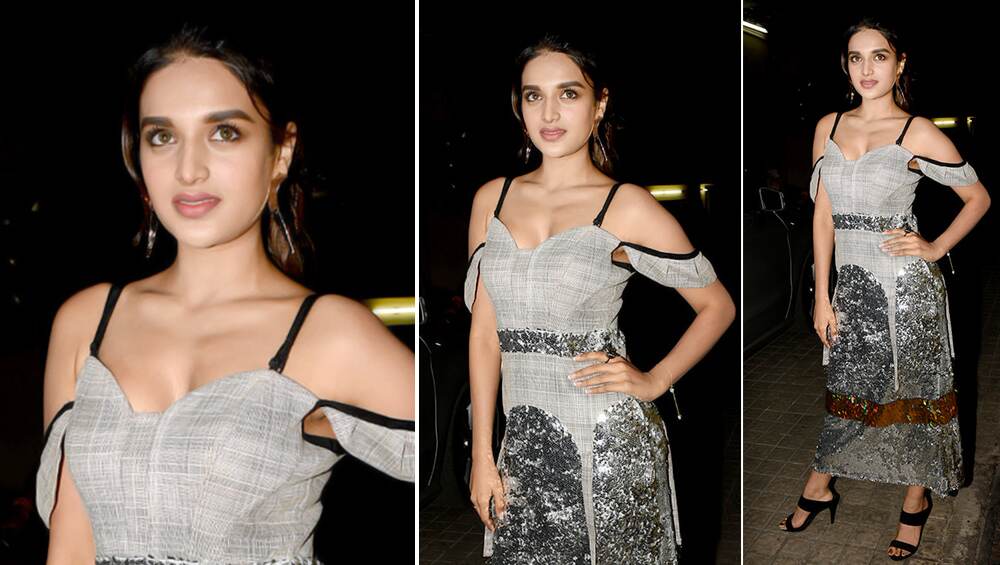 What was Nidhi Aggerwal even thinking then? Why the attire and why so much bling? There's nothing more to elaborate on her faux pas. Words won't justify its intensity. It's simply BAD. PERIOD.