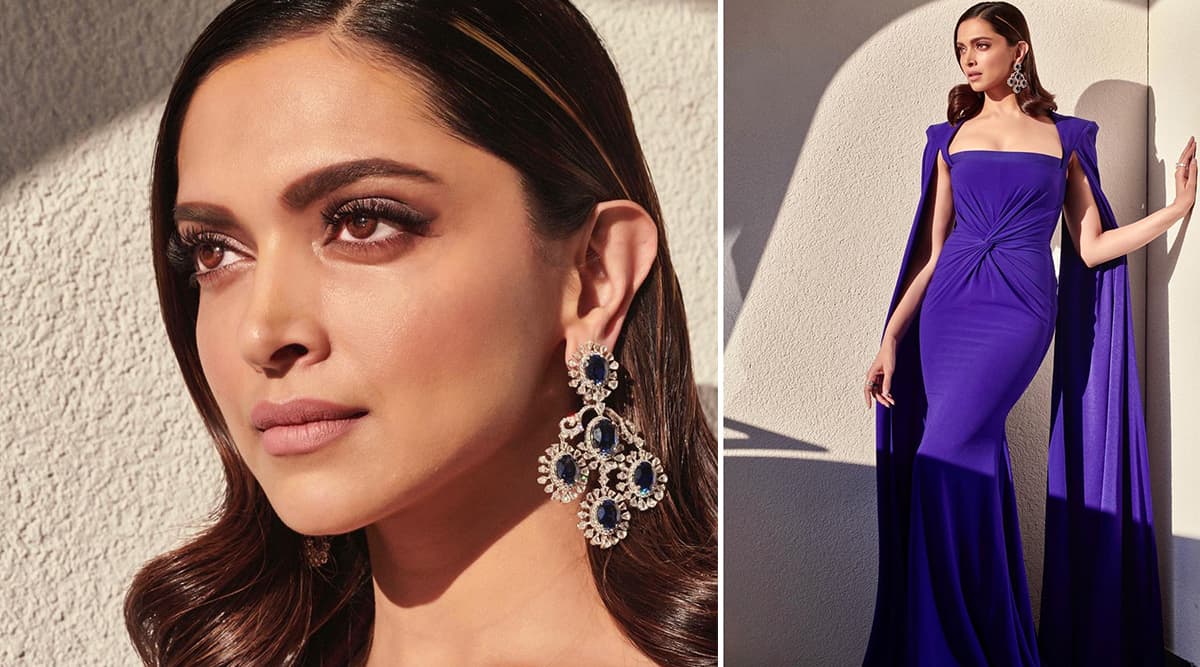 Did you see Deepika Padukone at Davos 2020? She looked like a dream in a human form. The dimpled beauty flew away to attend the crystal award and we were not ready for this super stylish outing by her. DP wore a beautiful dark blue gown here. Of course, we can totally bet on the Om Shanti Om actress to dazzle on the red carpet at any given point so this appearance should not surprise anyone. However, just when we thought that she could not get better at the Chhapaak promotions with her sartorial choices, she drops this! Kangana Ranaut in Ralph Lauren vs Deepika Padukone in Prada: Who Nailed The Chequered Style Better?.
The actress is seen in a deep blue floor length gown. The body hugging wear has short sleeves and a lengthy cape flowing till below her feet. The entire outfit is curated by Alex Perry and the look is styled by her stylist Shaleena Nathani. Sandhya Sekhar opted for a nude make up look for her. They kept her lips nude pink while added some drama with low key eye make up.
Gabriel Georgiou styled her hair in a bit of a retro style. Her sleek short hair was side parted and then given soft waves by the ends. The diva matched the outfit with statement studded blue earrings and a couple of rings. Check out the look below.
Stunning... Deepika Padukone
Closer Look Of Her LOOK!
Well, we must say that the star is going to make heads turn at the event with her killer looks. The paparazzi there better be ready with their lenses for our girl is here to slay! What is your take on this gorgeous gown worn by DP?