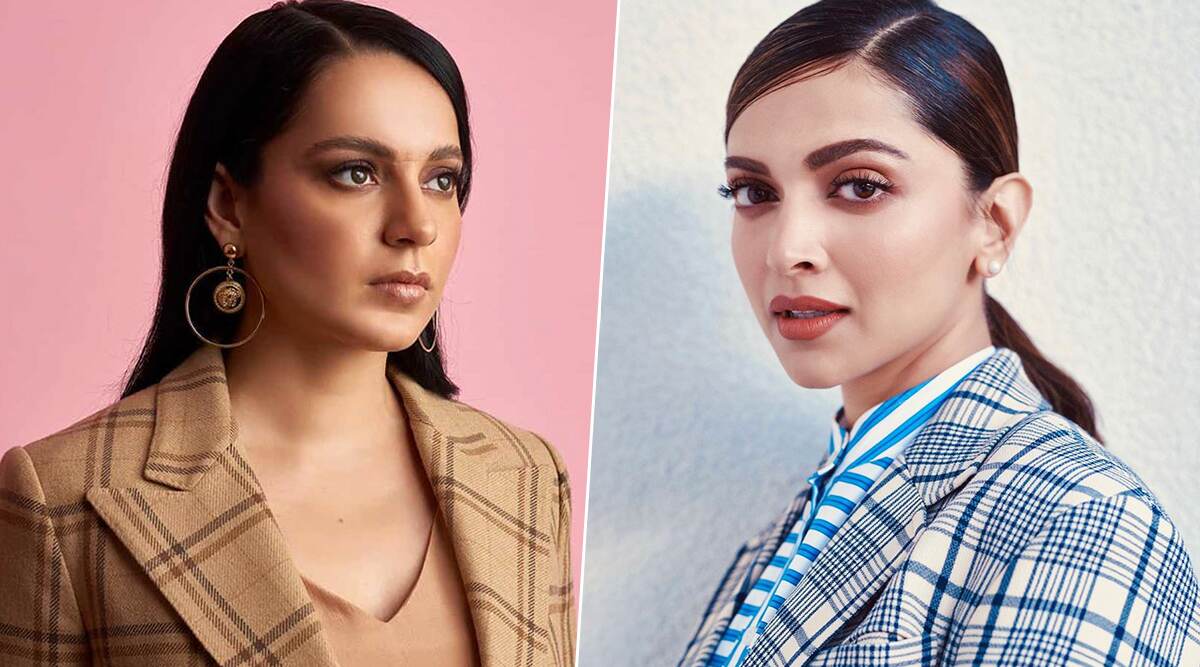 Fans love to be on the look out for the fashion tips and trials by our Bollywood beauties. Promotions and events and of course, their own Instagram accounts are the best source to get some inspiration from. All this while, it was noticed how beige colour made it to the wardrobes of these divas. The latest trends seems to be chequered attires. Deepika Padukone and Kangana Ranaut wore this during their latest outings separately, and we can't decide who nailed it better! From Deepika Padukone, Anushka Sharma, Kangana Ranaut, NUDE Is Their Happy Colour!.
Deepika wore a striped knee length dress but it is that chequered blue trench coat over it that steals all the limelight. The Prada outfit is one classy way to wear that print without looking too out-of-trend but also giving some old school vibes.
On the other hand, Kangana wore a sturdy beige chequered pant-suit that meant only business! The Ralph Lauren outfit fits well into the trend of checks and beige, both at the same time. It's RL, how can they go wrong? Here are both the looks.
Kangana in Ralph Lauren Vs Deepika in Prada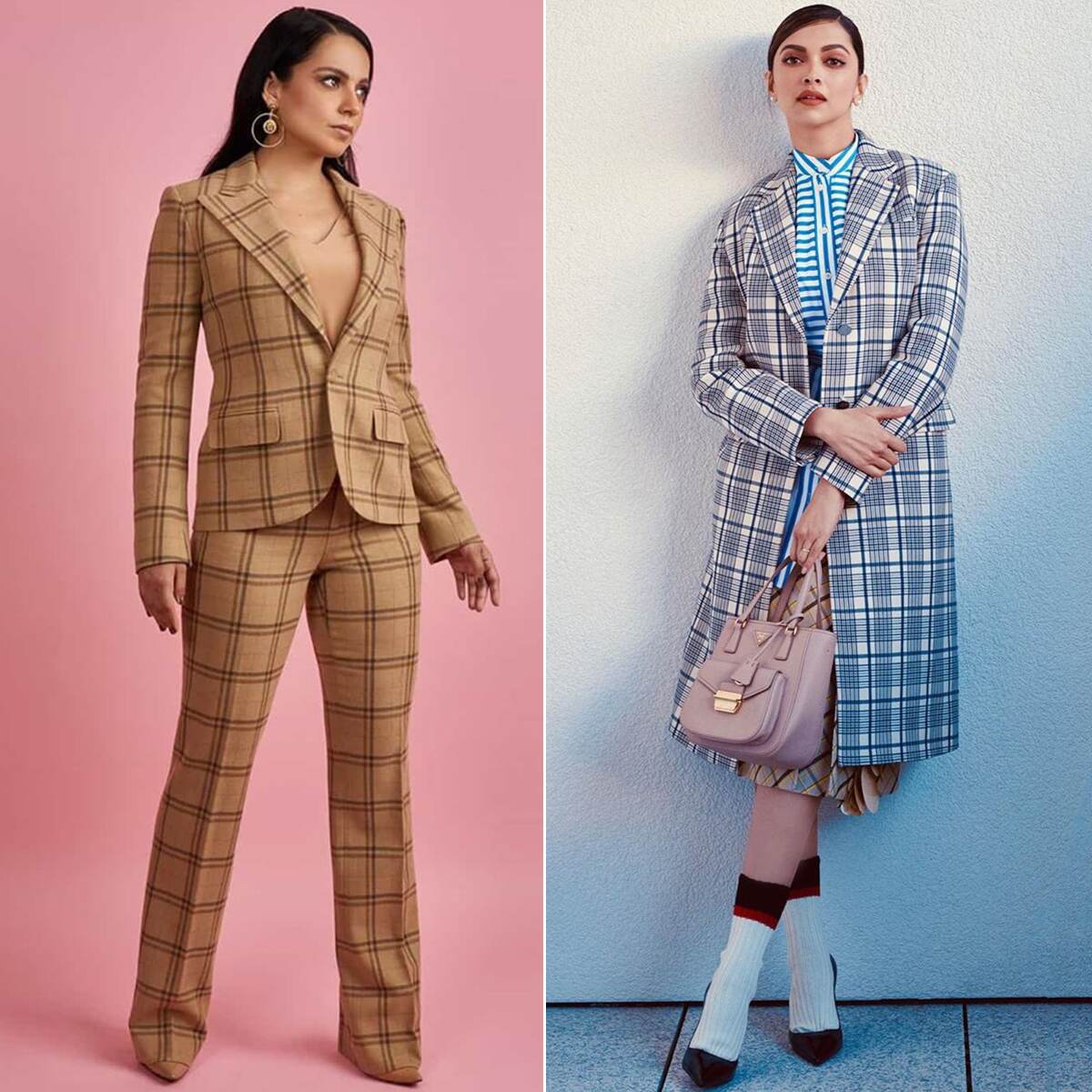 Both these looks are basically a perfect fit for the more of the formal or semi formal occasions. While we have had enough of sarees and gowns for fashion inspo, this sure looks refreshing and modish. We won't be surprised if we see more of this pattern out in the market soon as it is so easy breezy to carry too! We give thumbs up to both these attires, what about you?