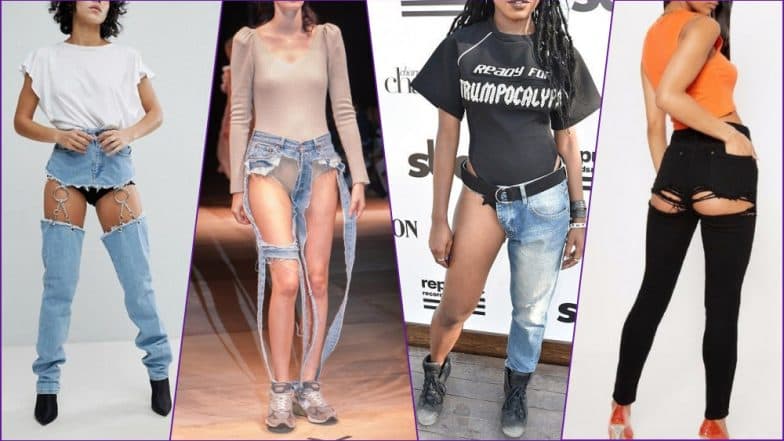 The 20th annual Denim Day is celebrated on April 24, 2019. It is observed to raise voice against rape and sexual harassment. 'There is no excuse and never an invitation to rape' - millions of women celebrate Denim Day to make this point very clear. Several campaigns, activities and events are held on the day to promote this message. A lot is talked about denim jeans, like we did by showcasing The Evolution of Jeans in Pictures From the 1950s to 2010s. We also showed you How to Style Your Jeans By Presenting 5 Celeb-Inspired Denim Looks. From denim shorts to sarees, this versatile fabric can hardly go wrong. But some of the recent denim trends have made us rethink that.
We have seen some of the most bizarre jeans trends that made absolutely no sense. But that didn't stop these atrocious styles from making a lot of buzz on social media. Among the first crazy denim trends to rock the fashion world was in 2017 when Japanese designer Thibaut presented "thong jeans" at Amazon Fashion Week in Tokyo. It was later sold by LA-based brand Carmar, calling it "Extreme Cut Out Pant Jeans" at a whopping price. After thong jeans, we saw a string of crazy denim styles such as crotchless jeans, inside-out jeans, butt-ripped jeans, and so many more. Here take a look at 11 most-horrible denim jean trends that will make you want to rip your eyes out.
1. Thong Jeans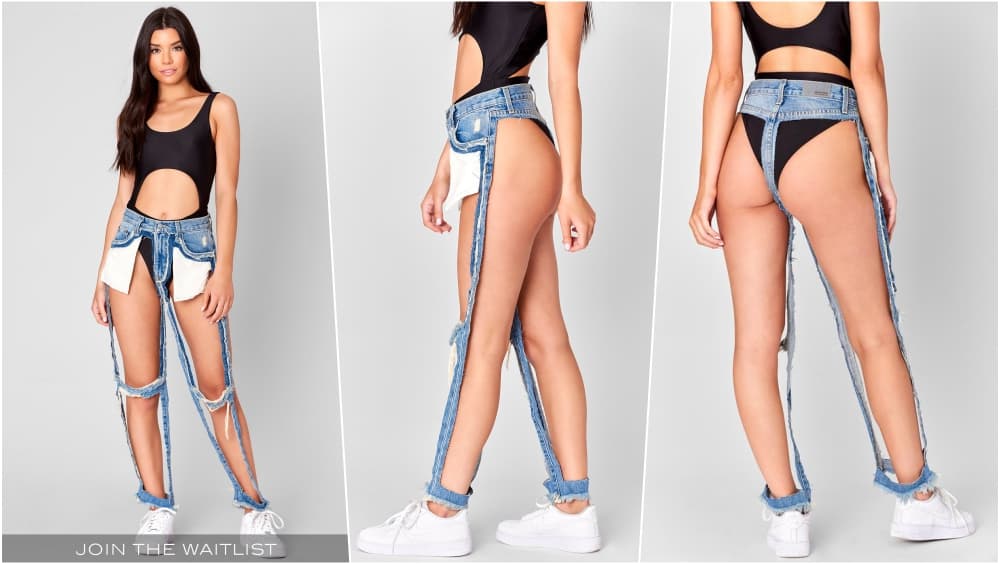 2. Crotchless Jeans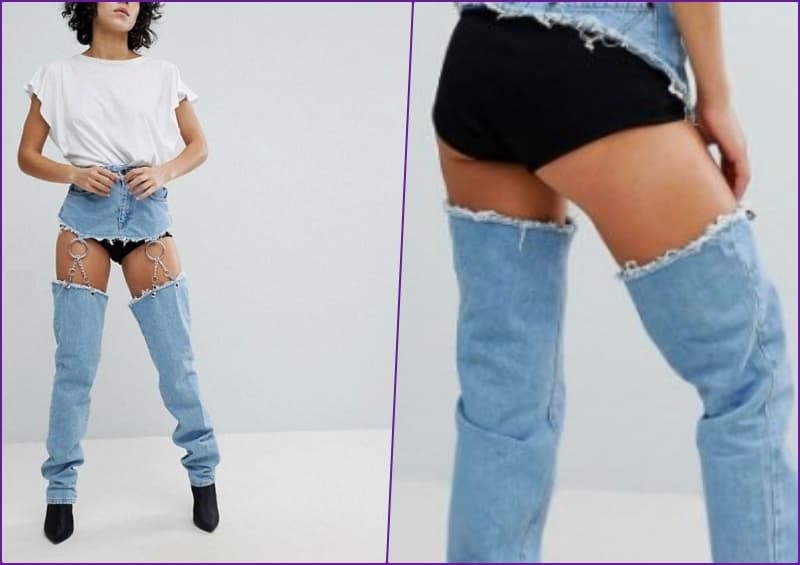 3. Janties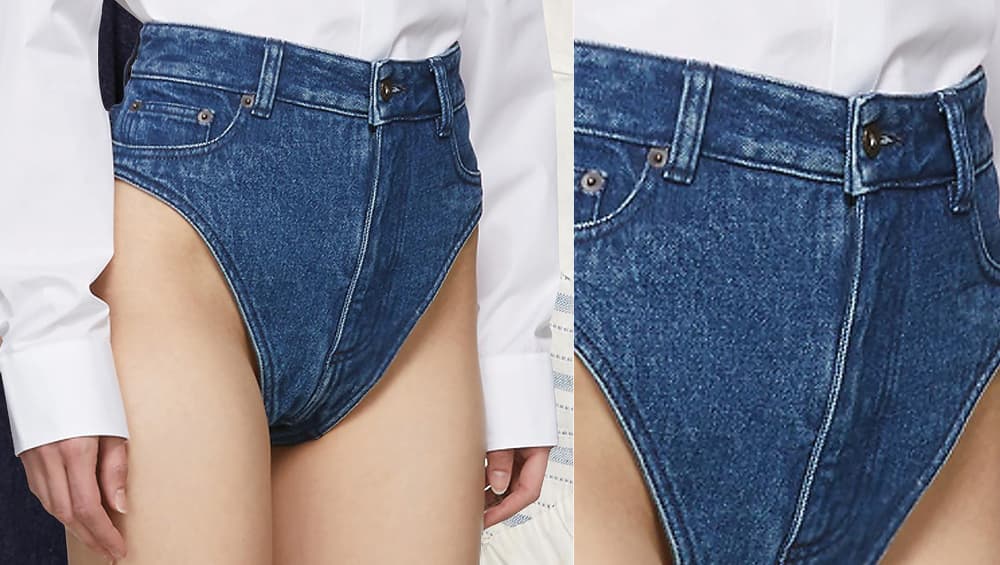 4. Lace Up Jeans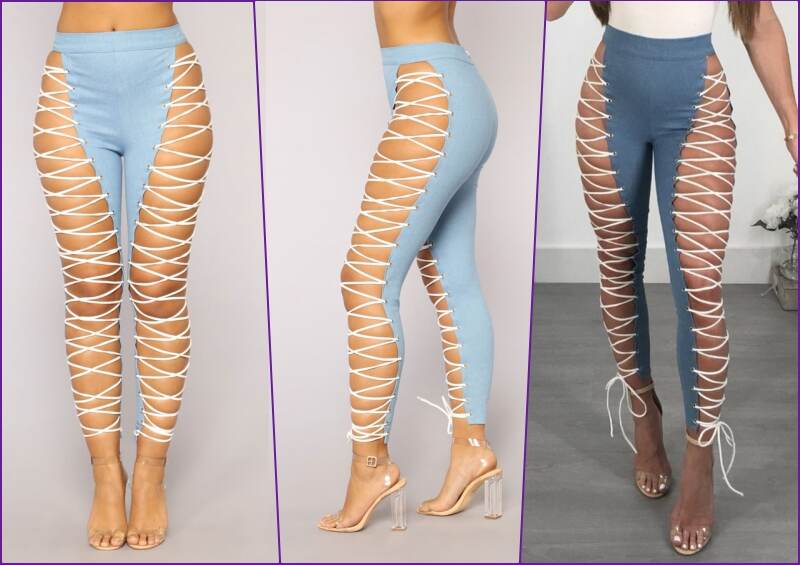 5. One-Legged Jeans
6. Inside Out Jeans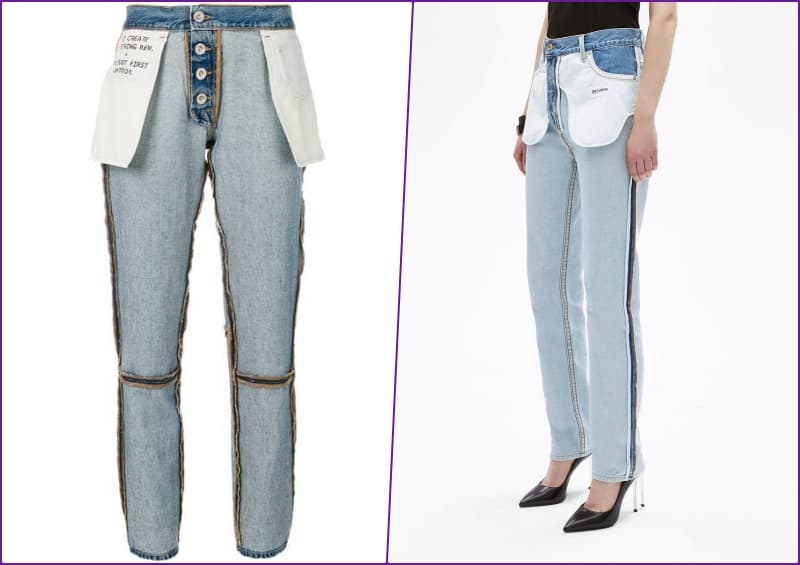 7. Clear Jeans
8. Fake Mud Jeans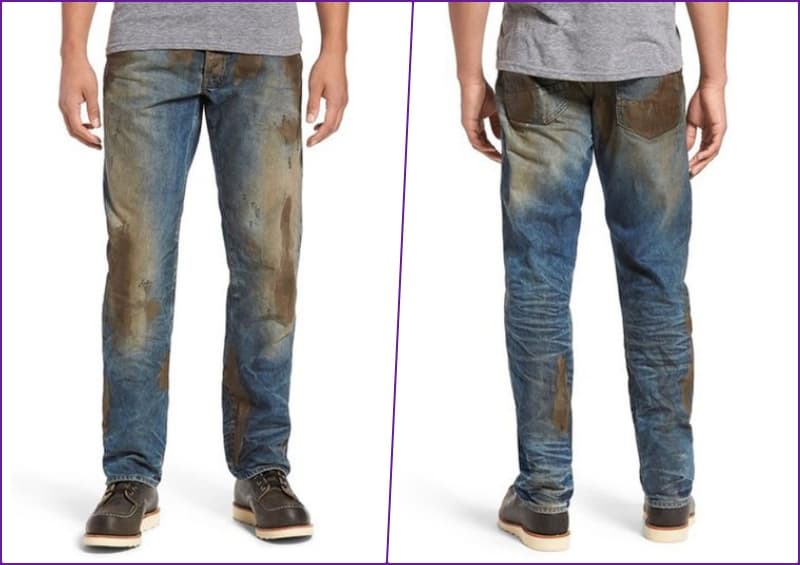 9. Bare Butt Jeans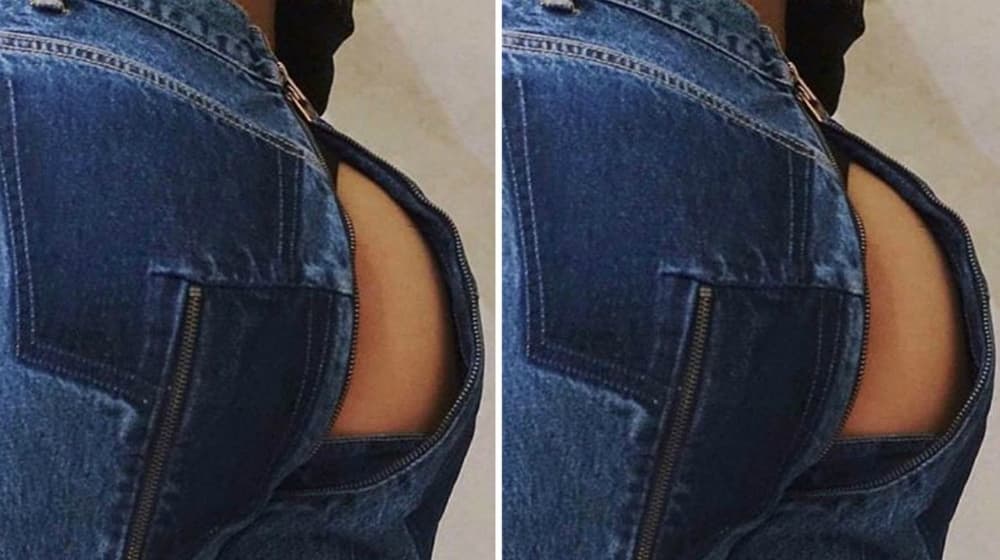 10. Bikini Jeans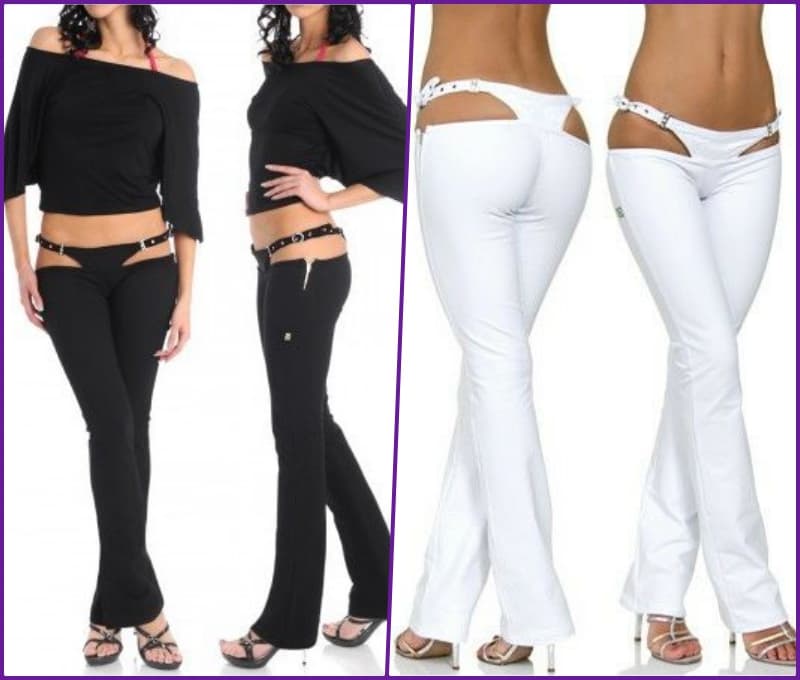 11. Asymmetrical Jeans
Having a perfect pair of jeans in your cupboard is no less than an achievement. And we're not talking about the abovementioned list. If you wish to experiment with denims, because you are bored of wearing it in traditional style, you can take a cue from Bollywood actresses Sonam Kapoor to Alia Bhatt and Deepika Padukone. They are rocking everything from denim sarees, denim jumpsuit, denim-on-denim, and so much more.