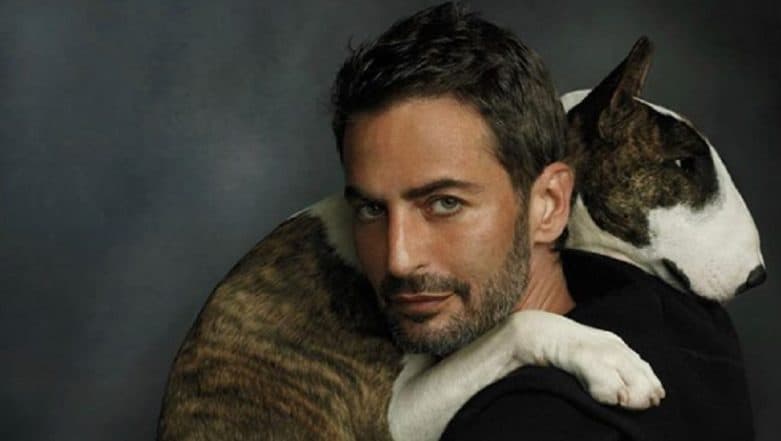 Los Angeles, April 7: Fashion designer Marc Jacobs has tied the knot with his longtime boyfriend, model Charly Defrancesco. The couple got married on Saturday in a ceremony in New York City. Jacobs, 55, shared the news on Instagram. He posted a photo of a diamond and onyx penguin pin attached to a suit jacket on Saturday, with a wedding ring in full view, which he said was a gift to himself and Defrancesco from Miu Miu and Prada design director Fabio Zambernardi.
"Penguins have only one partner and mate for life. A great example of faithfulness and fidelity. So grateful to you and love you so much dear Fabio," he wrote in the caption. Same-Sex Marriage Lands Husband in Trouble! Haryana Woman Gets Sex Change Surgery to Marry Girlfriend, Faces Rejection a Year After Marriage.
Marc Jacob's Post on Instagram
In his Instagram Story, Jacobs included well wishes from friends including Marc Jacobs publicist Michael Ariano, stylist and Love founding editor-in-chief Katie Eleanor Grand and Irish artiste Genieve Figgis. The fashion designer and the 38-year-old Defrancesco started dating publicly three years ago. Jacobs proposed to his beau via a flash mob in Chipotle a year ago.