If you thought that the bizarre or simply sickening fashion trends ended in 2018, well we have some bad news. It appears that the world of fashion is experimenting too much, and it is only set to get worse. As we entered 2019, the latest fad is these comically large, human-sized backpacks. It is huge, so much that the bag reaches fully to the model's ankles. Your regular sized backpacks stand nowhere. The oversized bags are sold by Plywood in Japan, and it has already created a hype among the youngsters. Fashion Searches on Google in 2018: 1980s Fashion to Meghan Markle & Kate Middleton, Here's Top-10 Trending Fashion Topics. 
According to the Herald Sun, the over-sized bag is about 180 litres and 100cm tall. You can literally fit a small child in there, standing upright. As of now, the backpacks are available in three different colours—beige, olive and black. The shoulder strap as per the company is designed to reduce the stress on the shoulder, making it easy to move and transport. Most Naked Celebrity Photo Shoots of 2018: Check Kim Kardashian, Kendall Jenner, Bella and Gigi Hadid & Other Celebs' Hot & Sexy Nude Avatars!
Plywood's Human-Sized Backpacks!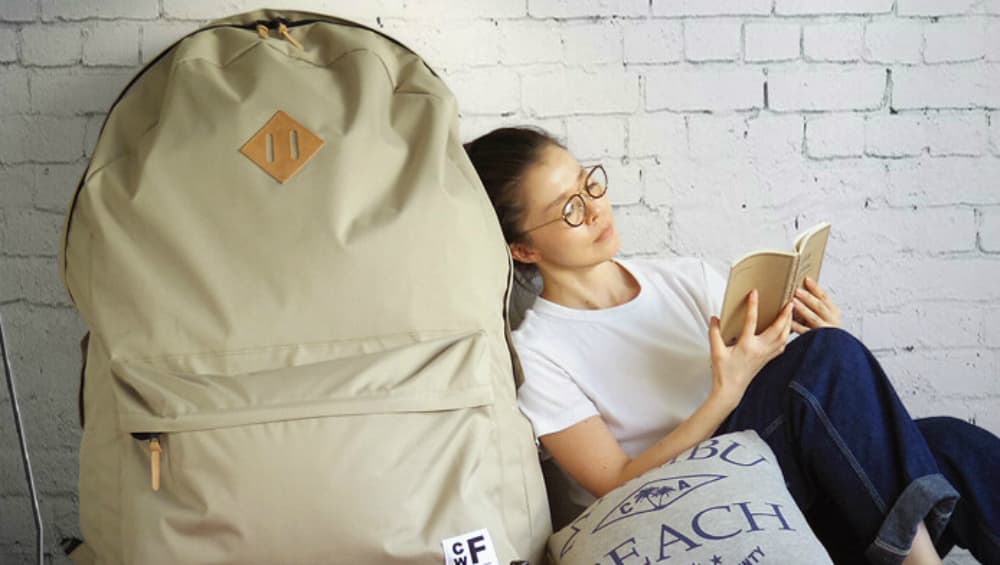 Crimes against fashion are indeed expensive, and the trendy look will cost you around 240 dollars before shipping from Japan. Also, note that the bag with no stuff in it weighs around 1.6 kg. You can easily speculate what the measure could be once it is stuffed with full of your possessions. If you are wondering why the hell would anyone buy this, well, let us inform you that they have sold out in Japan and are soon to be restocked.