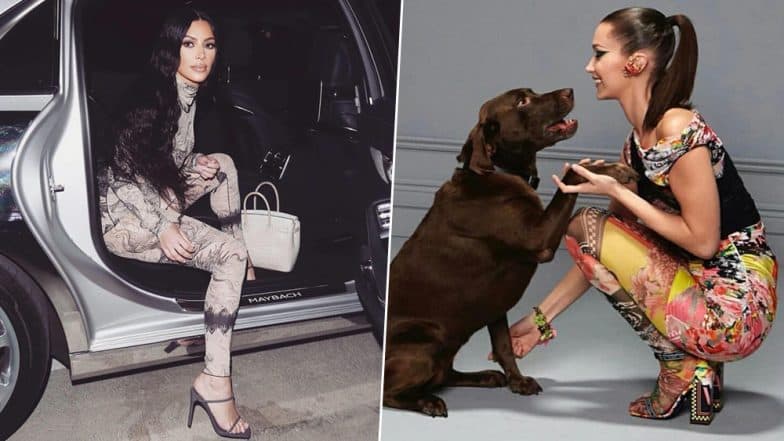 Kylie Jenner, Kim Kardashian and Gigi Hadid seem to be loving a new trend these days. As trends come and go, the footwear celebrities are now loving, is questionable. After square nails took over oval and round nails, now square footwear is here to take the throne from our regular and basic round-toed shoes. Every designer is coming up with his version of these, but we kind of see similarities with duck feet and scuba diving sandals? Avocado Toast-Inspired Sneaker! Saucony's New Shoes Will Suit the Foodie in You.
Everything the Kardashians and Hadids touch, gets famous. It doesn't matter if they're pretty or not, if Kylie Jenner is wearing it, people want it. The newest celeb to hop on this trend was Sofia Richie when she posted pictures from her Italian holiday.
Sofia Richie and Her New Sandals
View this post on Instagram
The first thing we noticed when we saw this image was her footwear. And we can't help but think of Gigi Hadid when we laid eyes on her sandals. Gigi was spotted on another date with Tyler Cameron and wore square toe, golden shoes. As other celebrities are wearing strappy sandals with square front, Gigi's golden shoes managed to stand out with the new, contagious trend. Gigi Hadid Introduces Tyler Cameron to Serena Williams While Ex Zayn Malik Struggles to Move On.
Gigi Hadid's Gold Shoes for Her Date with Tyler Cameron
View this post on Instagram
Sister Bella Hadid can never be left behind when it comes to fashion. Bella posed for Versace with an adorable dog and sported the square toe sandals. With the abstract print on the dress and sandals, the puppy was still the one to get all our attention.
Bella Hadid for Versace
View this post on Instagram
Kylie Jenner was also spotted on numerous occasion, rocking the new look. She also posted a picture on her Instagram of her Versace sandals in the same style.
Kylie Jenner Shows Off Her Collection
View this post on Instagram
Kylie's elder sister Kim was also spotted wearing something similar about three months ago. The trend is not new, and in fact, it's existed for more than three months. However, it is catching on now.
Kim Kardashian West in Square Sandals
View this post on Instagram
The first noticeable celebrity from the model clan was Emily Ratajkowski. She appeared on The Green Carpet wearing Robert Cavalli. Her footwear stole the show with a striking new style.
Emily Ratajkowski, the Pioneer
View this post on Instagram
Though some of them look good, we can't help but see scuba diving sandals in them. The rounded and pointy shoes were made to elongate the feet. So, we're guessing we're over long feet now? But now that the Kardashians and Hadids are wearing it, let's wait and watch this trend blow up.