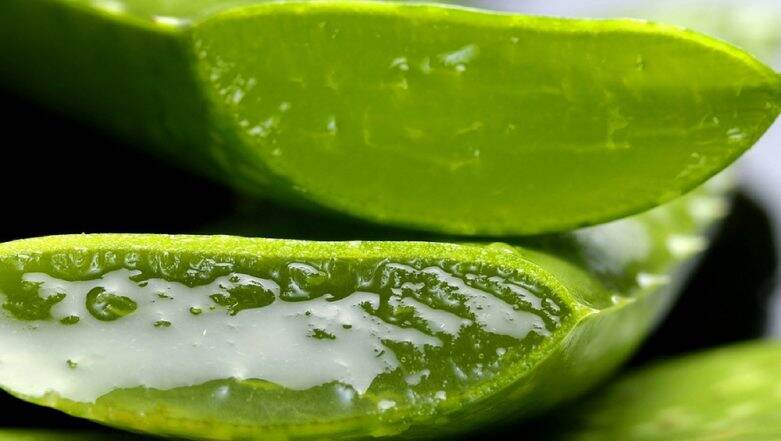 Dry skin is not something anyone likes and especially during the summers it can be a real pain. For people who particularly have a dry skin, it is even worse. While moisturising your skin every day and following a proper skin care regime can help you keep it healthy and soft, not all of us have the time and luxury to follow these regimes every day. Well, seems like someone has taken note of the problem and seriously acted upon it. Australian designers Alex and Trahanas have launched a range of clothing that moisturises your skin while you wear them.
Alex and Tarhanas is an Australia-based lifestyle label headed by Alex Heard and Heleena Trahanas. If you check out their website's new edition section, you will know that they have recently unveiled a capsule collection, featuring clothing made using a special type of aloe vera-blended linen. Talking about their inspiration for this line, they say that they discovered the niche variety of fabric following a visit to a Northern Italian mill which specialises in the unique blend, as per a report in Daily Mail.
Aloe Vera has various health and skin benefits apart from moisturising the skin. Also, aloe vera can be easily grown at home. However, on the flip side, these clothes lose their properties after a couple of washes and aren't really long lasting. Further discussing in the interview, the designers explained, "You will definitely notice the softer feel on your skin. We were shooting our upcoming summer edition in the dry heat of Puglia recently and we wore the aloe-linen every day. It definitely soothed our sun-kissed skin. The qualities of the aloe vera last approximately 6-7 cleans."
The aloe vera infused collection is available in navy blue and white on the designer duo's website. The trousers are for $450 (Australian dollars) -  Rs. 29,600 (approx),  shirt for $360 - Rs. 25,400 (approx) and scarf for $ 220 - Rs. 15,500 (approx). There is also an option for paying the money in four instalments.
Another recent positive fashion experiment that was very thoughtful was the launch of wheelchair-friendly jumpsuits. Aloe vera contains proteolytic enzymes which repair dead skin cells on the scalp and helps in hair conditioning. It is also helpful in fighting dandruff. It is also an anti-ageing ingredient, brightens skin and reduces stretch marks. Moreover, it is rich in antioxidants and helps reduce inflammation. If you are a fashion enthusiast and love experimenting with different fabric, this aloe vera infused collection may be something you would like to try.