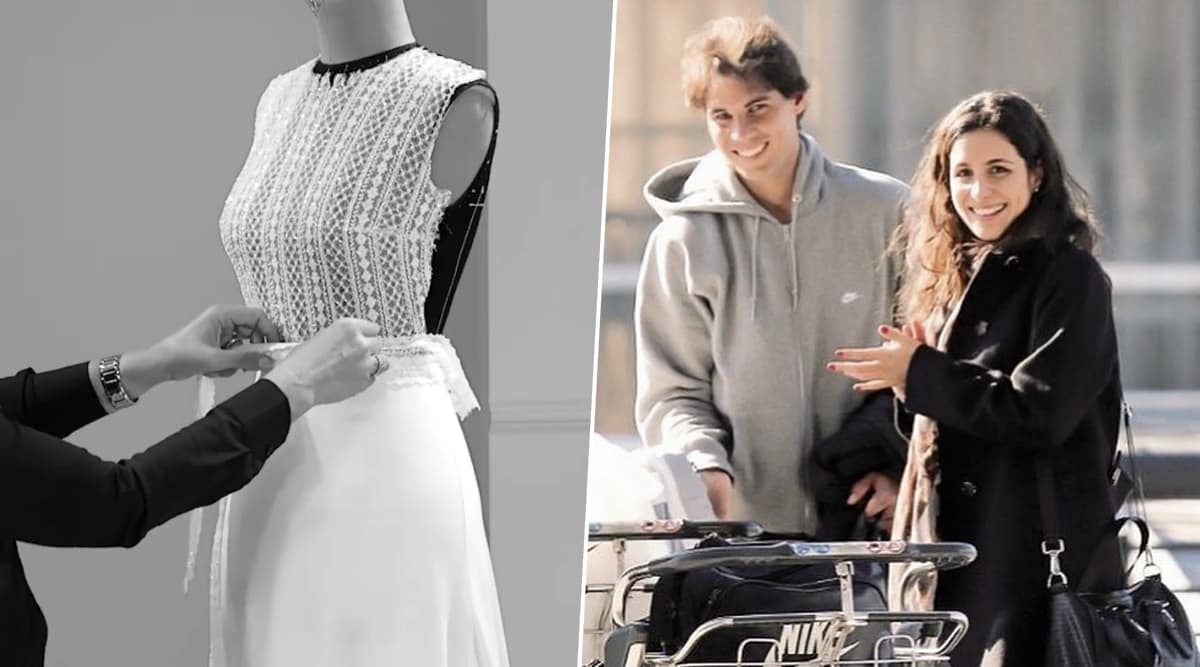 Rafa Nadal and Xisca Perello recently got married after 14 years of dating! The two kept things low-profile and tied the knot in an intimate ceremony in Spain. Close friends and relatives attended the wedding and no pictures of the wedding are out yet, besides the leaked paparazzi shots. The designer of Francisca Perello's wedding dress, Rosa Clará has documented the making of her wedding dress and the fans are in awe! The procedure of making the dress is absolutely breath-taking and fans are now excited for pictures of the wedding to be posted so they can finally see how gorgeous Xisca looked in it. Who Is Xisca Perello, Rafael Nadal's Wife-to-Be? 5 Things to Know About the Tennis WAG Ahead of Couple's Lavish Wedding in Spain!
The dress made for Xisca Perello is driving us crazy and making us want to go and get ourselves a white gown. Maybe just to sit on the couch with our girlfriends and contemplate life but we still want a pretty dress! The caption describes everything that every fan was feeling. The dress has been detailed with individual pieces, by hand. The lace and net detailing on the top part of the dress are jaw-dropping and extraordinary. The dress is something we haven't seen before. The caption by Rosa Clara makes the fans feel involved in the wedding. Rafael Nadal Marries Partner of 14 Years, Xisca Perello in Mallorca.
Rosa Clara on the Making of Xisca Perello's Wedding Dress
The dress is a perfect blend of traditional and elegant. The Sleeves and top part of the gown are delicate looking and the trail has a basic white gown look. We're sure Xisca looked beautiful in the garment and we're waiting eagerly for the wedding pictures, just like every other fan.