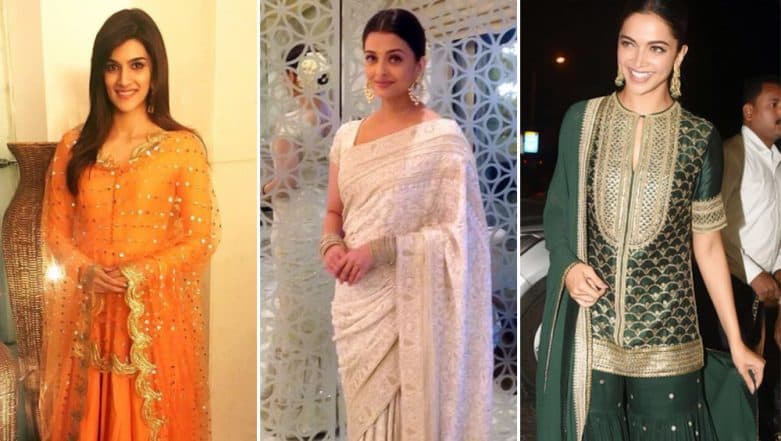 Republic Day is around the corner and it's that time of the year when you flaunt your dresses in saffron, white and green. You often pick outfits that resonate with the colours of our country's flag on this day and why not? When the colours are so vibrant and refreshing to wear, there's no way you should leave an opportunity to slay in them. And the ones who are lucky enough, you can try and mix three (four actually) colours in one simple attire. That would be the perfect styling you need for a Republic Day celebration. The ones who love fashion will try to get it right and we hope they're able to nail it eventually. Republic Day 2019: Know all About Tiranga and Importance of the Three Colours and Dharma Chakra in the Indian National Flag.
But what about those who aren't inclined towards the world of fashion but love it anyhow? Well, then they should ideally try and refer to our Bollywood divas. These stunners will always have the right tips and tricks for anything and everything that revolves around fashion and style. Below are some of our favourite style statements by B-town actresses in saffron, white and green colours. You can always study them and try to ape their styling for they rarely go wrong. Best Republic Day Songs 2019: List of Most Patriotic Songs for 26th January Celebrations and School Dance Performances.
Seek some inspiration from our B-town stunners on how to nail tricolour fashion
Kareena Kapoor Khan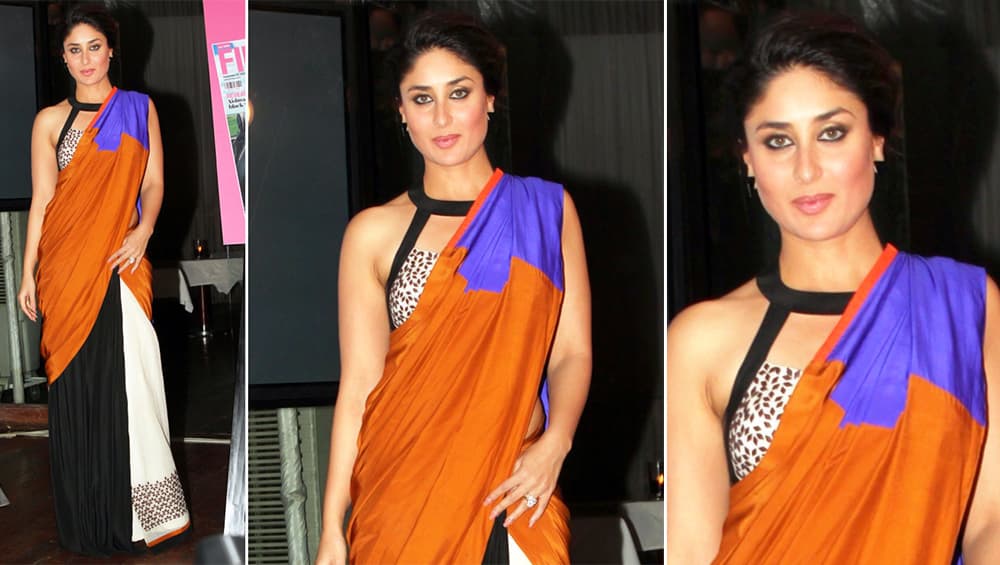 Think saffron for an entire outfit is too much for you? Pick a colour block saree instead. It will highlight the core colour but not look gaudy.
Kriti Sanon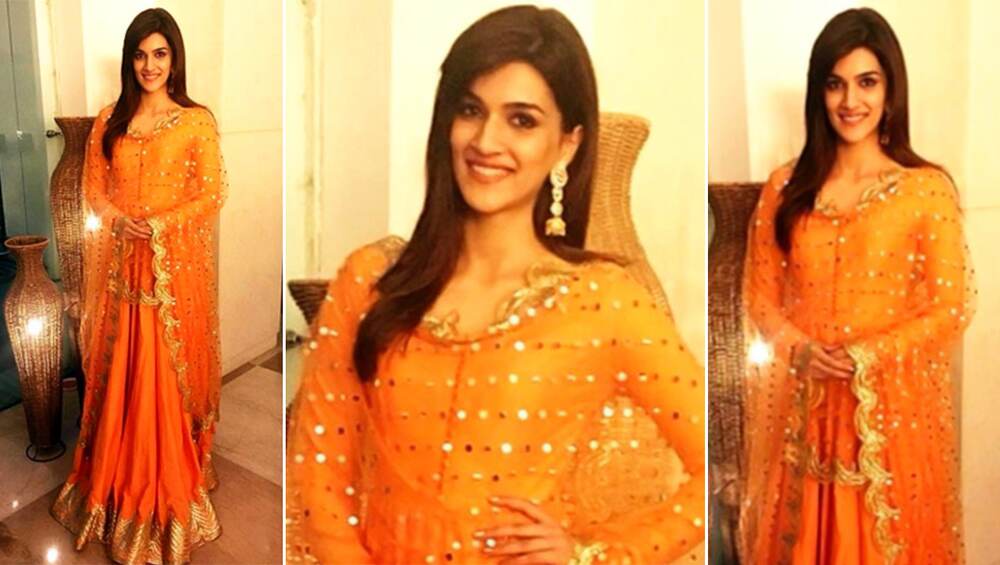 Saffron as a colour gives a very rich and vibrant look to any attire. If picking loud colours is your choice and forte, go ahead with something very similar to Kriti's outfit from last year's Diwali bash. Accessorise it with a pair of statement earrings that will help you nail your #OOTN.
Anushka Sharma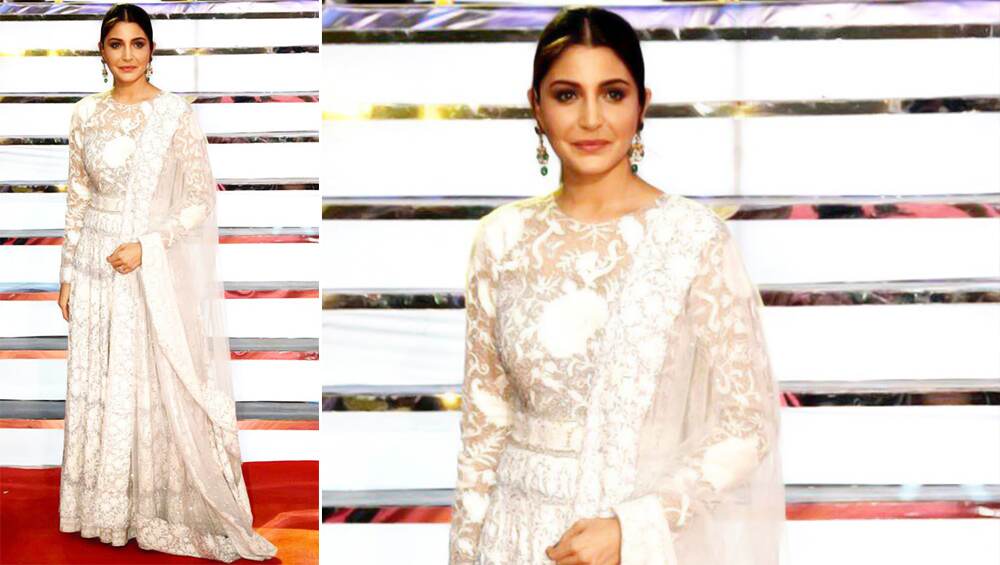 White is a very safe colour to wear provided you aren't the clumsy types. It makes you look ethereal and you'll rarely go wrong with it.
Aishwarya Rai Bachchan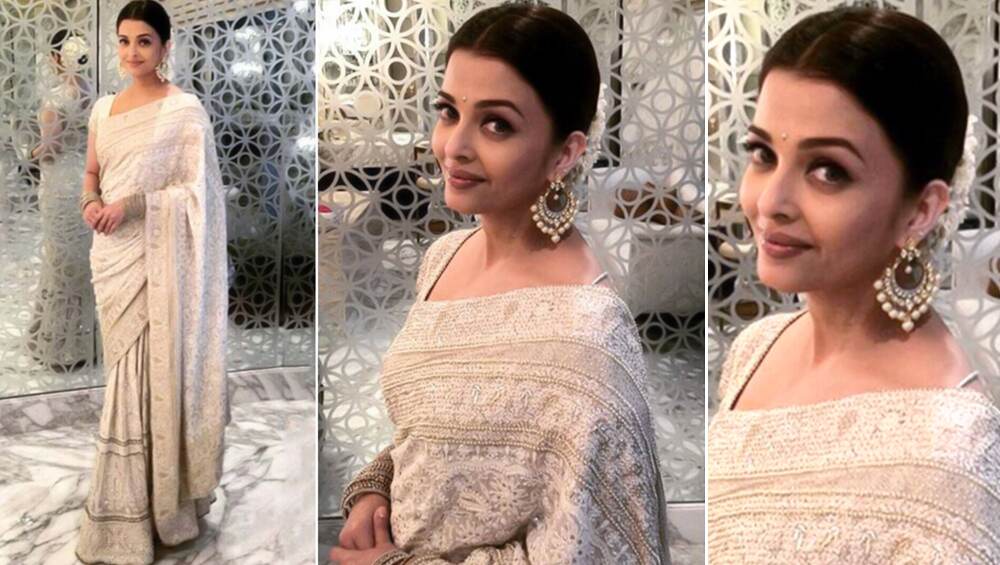 Aishwarya Rai Bachchan's name is synonymous to elegance. And the aura around her shines brighter when she picks a white embroidered saree for any occasion. It just goes hand-in-hand with her elegant persona. You can always style your look by pairing it with matching jewellery or keeping it bare minimum as Mrs Bachchan.
Kangana Ranaut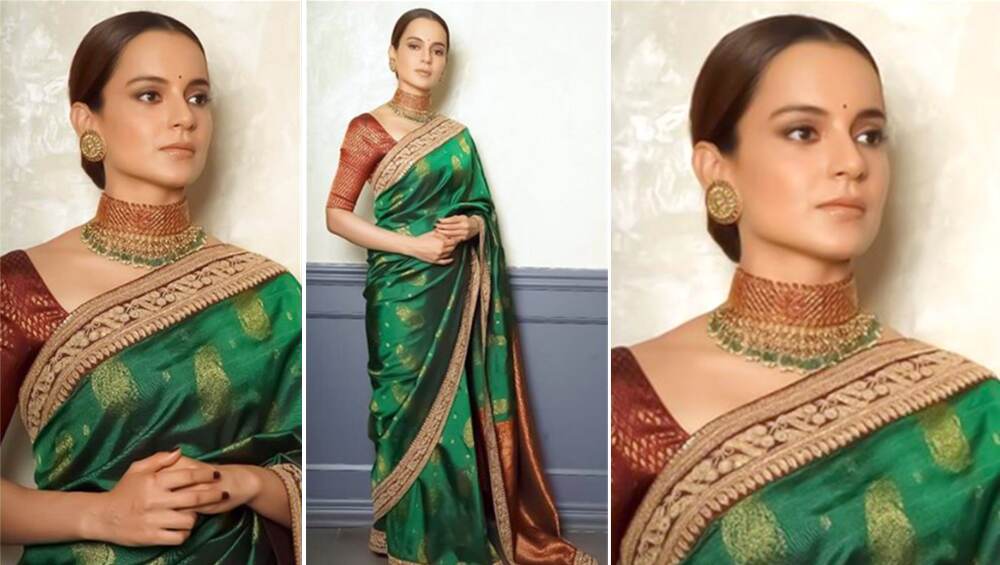 A green saree is a must-have in every girl's wardrobe. It goes with every occasion and any time of the day. Pick a contrast blouse for a 'wow' element or let the matching one do its own wonder.
Deepika Padukone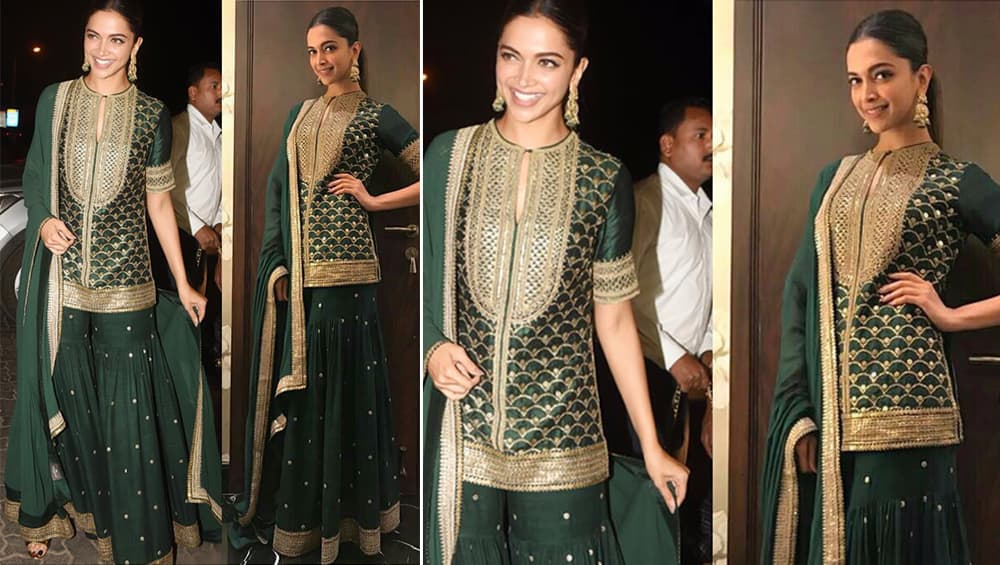 Love green but Anarkali suits are just so cliche? Then why not pick a sharara instead? If the reel Queen of Bollywood can nail it, you need to follow her obediently.