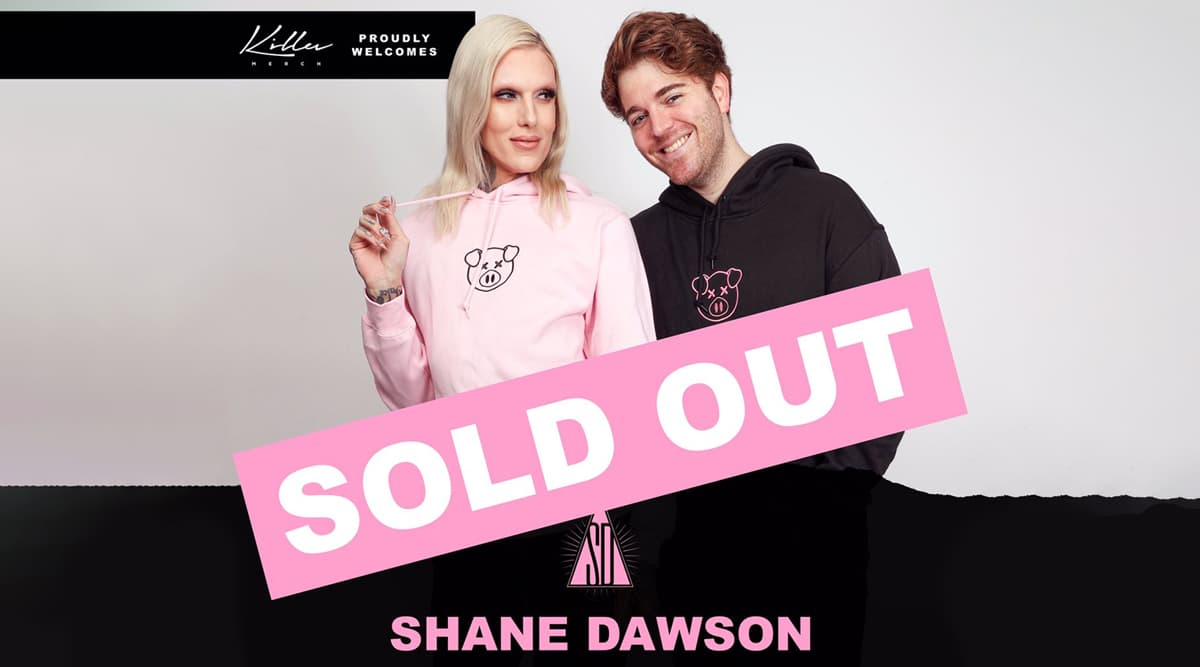 Shane Dawson and Jeffree Star make a killer duo and nobody can deny that. After their mega-hit docu-series The Beautiful World of Jeffree Star, Shane Dawson has launched his own merch line with Jeffree and it sold out within an hour of launching. The internet favourite best friends have created a "pig" collection with classic Jeffree pink logo of pink on each item. We all know Shane Dawson and Jeffree Star has one of the most loyal fanbases and this was so surprise that the merch was sold out in an hour of going live. An hour! Instead of tweeting with glee about getting new stuff from the website, the majority of the tweets were asking Shane about the next restock. How cool is that! Jeffree Star Hath Spoken on Kylie Jenner's Skin Care Products: 'Hahahahahha'.
Jeffree Star and his Killer Merch brand has collaborated with Shane Dawson for their new, adorable line with a pig logo. The initial launch of the merch contained a pig bag, phone cases, hoodie, slippers, joggers, caps, along with Shane Dawson's popular ouija board T-shirts that we see him donning in almost every video and Hoodies with the same print. YouTuber Shane Dawson Engaged To Boyfriend Of 3-Years, Ryland Addams - View The Cute Post!
Shane Dawson's Merch with Everything Sold Out
The collection also has an Andrew Siwicki section which melted everyone. Andrew Siwicki is an American internet content creator, cinematographer, and actor and has worked with lots of YouTubers and Viners such as Garrett Watts, Gabbie Hanna and Jeffree Star. He's a close friend of Jeffree and Shane.
The Andrew Collection(AWW)

In addition to that, Shane and Jeffree also launched products for Jeffree's merch line. The two worked on an eyeshadow palette together for "Jeffree Star Cosmetics", which is yet to release. Jeffree also shared sneak-peaks of new hand mirror in the shape of pigs, just like Shane's merch on his social media accounts. Fans can't wait for restocking and their palette together. We hope the palette also has little piggies drawn all over the packaging!