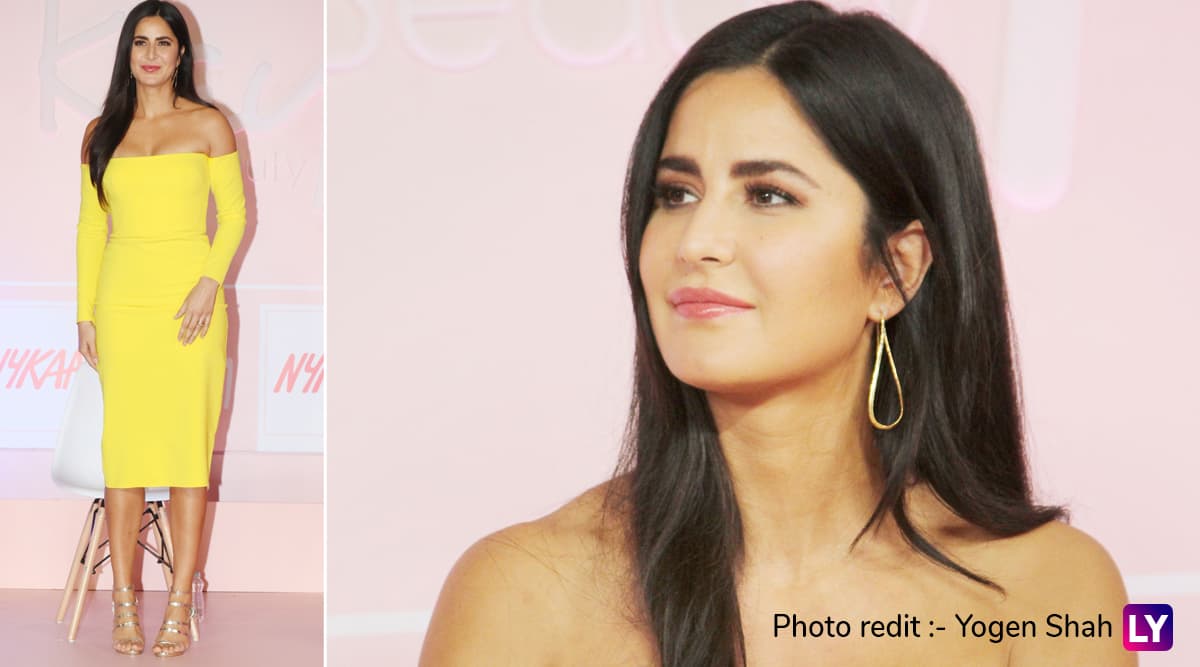 Katrina Kaif recently turned entrepreneur following the lines of Kylie Jenner. The Bharat actress launcher her own makeup line 'Kay by Katrina' that goes on sale starting today. The actress had previously shared her campaign with all the prominent ladies of India including South star Nayanthara and tennis player Saina Nehwal before inaugurating her line for the media. It was a surreal feeling for her to attend the press conference as she wasn't a star endorsing a random product but exhibiting her own range as a proud owner. Katrina Kaif Puts Kay Beauty Kajal On Ranveer Singh And Then This Happens (Watch Video).
Katrina chose a yellow off-shoulder body-hugging dress for the occasion and paired it with no jewellery but just a pair of earrings and silver heels. She further complimented her look with curled eyelashes, pink lips, highlighted cheeks and straight hair. Yellow is definitely the colour of this season and Katrina is the latest celeb to get obsessed with the same. She does look refreshing and we are all hearts for her #OOTD. Yo or Hell No? Sonam Kapoor's White Affair with Sharon Wauchob Outfit.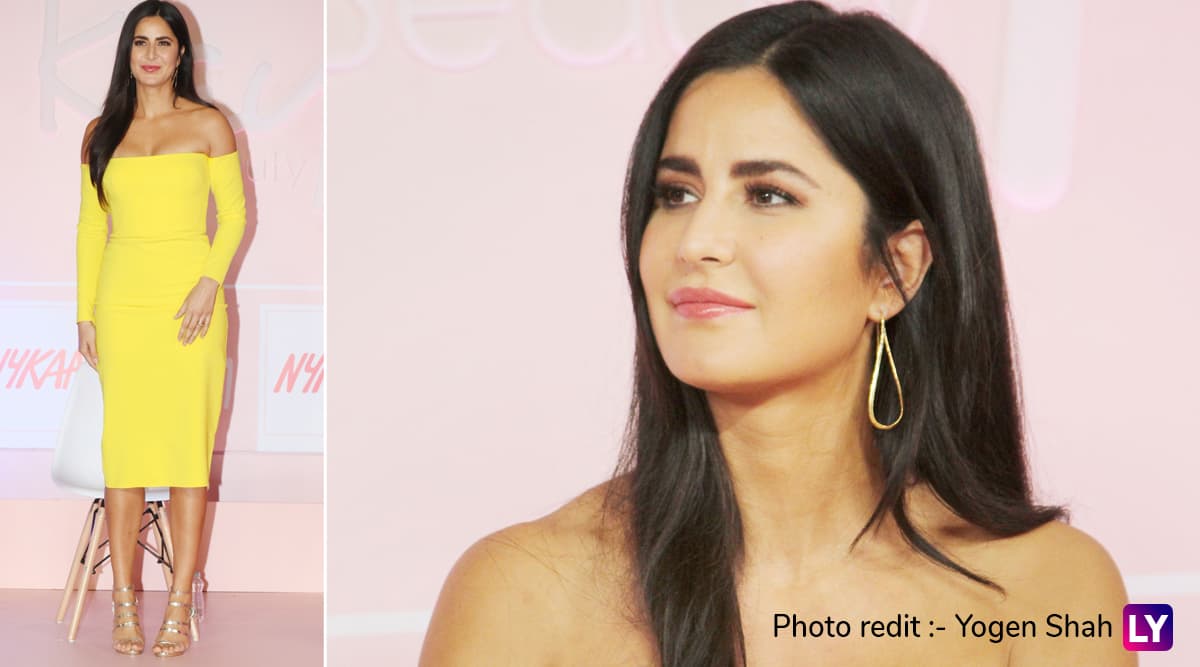 While we can't stop gushing about her new look, do you approve of it? Do you think Kat's yellow dress will ideally find a place in your wardrobe or you will happily let is pass? Tell us your thoughts in the voting box below.
Katrina Kaif's Bright Yellow Dress - Yo or Hell No?