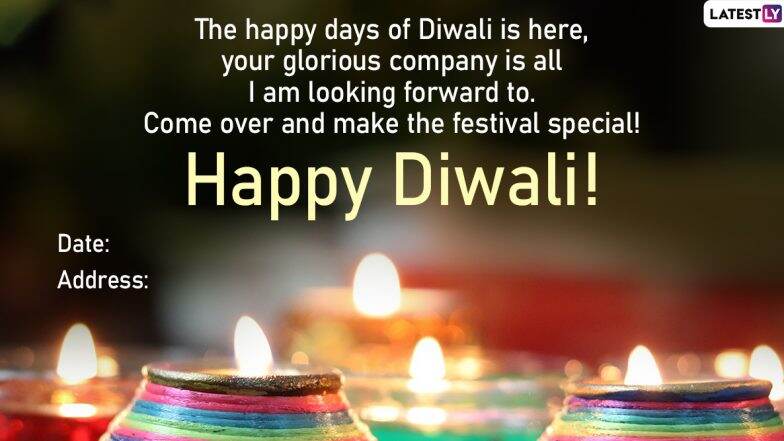 Its the time for the festival and festive parties as Diwali 2019 is just around the corner. The festival of lights is marked in great enthusiasm all over the country. And while we all await the celebrations of family get-togethers and bonding, Diwali parties are quite common. People invite their friends, relatives, neighbours to come over and spend some happy time together. These parties can be a bit away from the traditional celebrations but the festive fervour is no less. So everyone wants to send out an invite for their Diwali party and often look up the internet for the invitation card formats. To make it easier for you, we give you some images and Diwali invitation messages which you can send to your guests. Ahead of Diwali 2019, we have compiled a few Diwali party invite messages and Happy Diwali images, GIFs which you can customise and send everyone. Advance Diwali 2019 Greetings in Hindi: WhatsApp Stickers, GIF Image Messages, SMS, Quotes to Send Happy Deepavali Wishes to Family and Friends.
Diwali is one festival where everyone has dedicated holidays, be it school-going children or working professionals. So it is indeed a festival of fun and frolic for every one. The Diwali parties are another way of everyone, old and young coming together. So it is an awaited event for not only the hosts but even the attendees. While most of you must have started preparing for being the perfect hosts, we make one part easier for you, of sending invitations. We give you a collection of Diwali party invitation formats, messages and images which you can change as per your dates and send them via WhatsApp, Facebook, Instagram. Diwali 2019 Decoration Ideas: Brighten Up Your House With Diyas, Lanterns, Fairy Lights and Candles This Deepavali (Watch Video Tutorials).
Diwali Party Invitation Card Format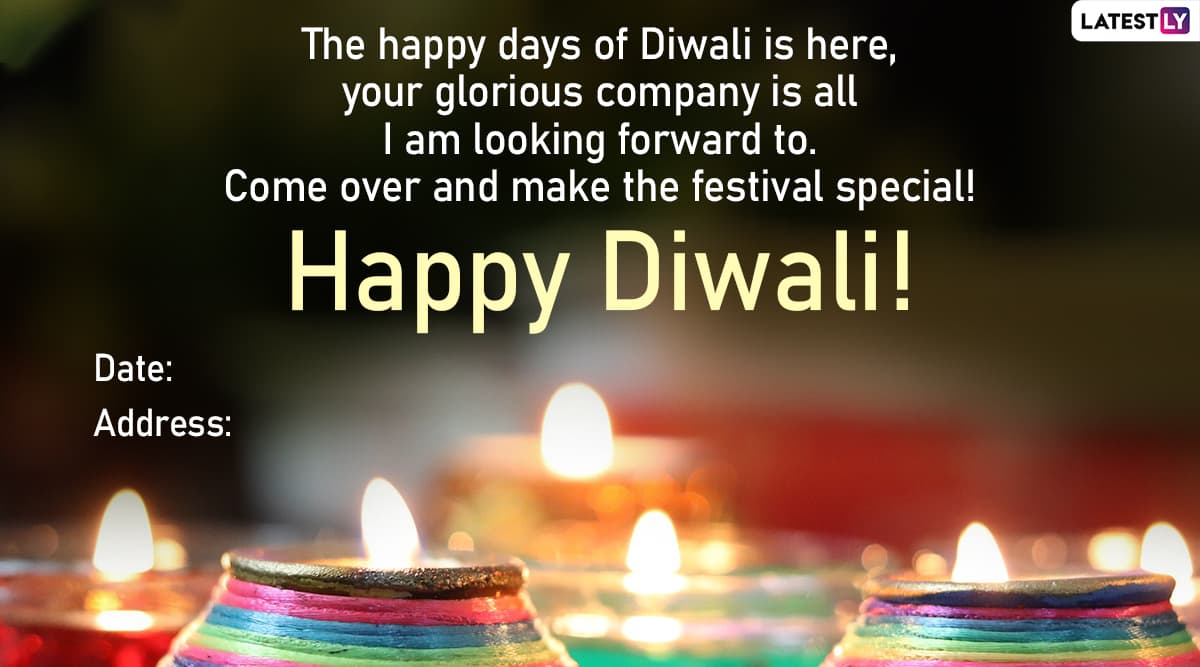 Message reads: The happy days of Diwali are here, your glorious company is all I am looking forward to. Come over and make the festival special! Happy Diwali! Date:   Address: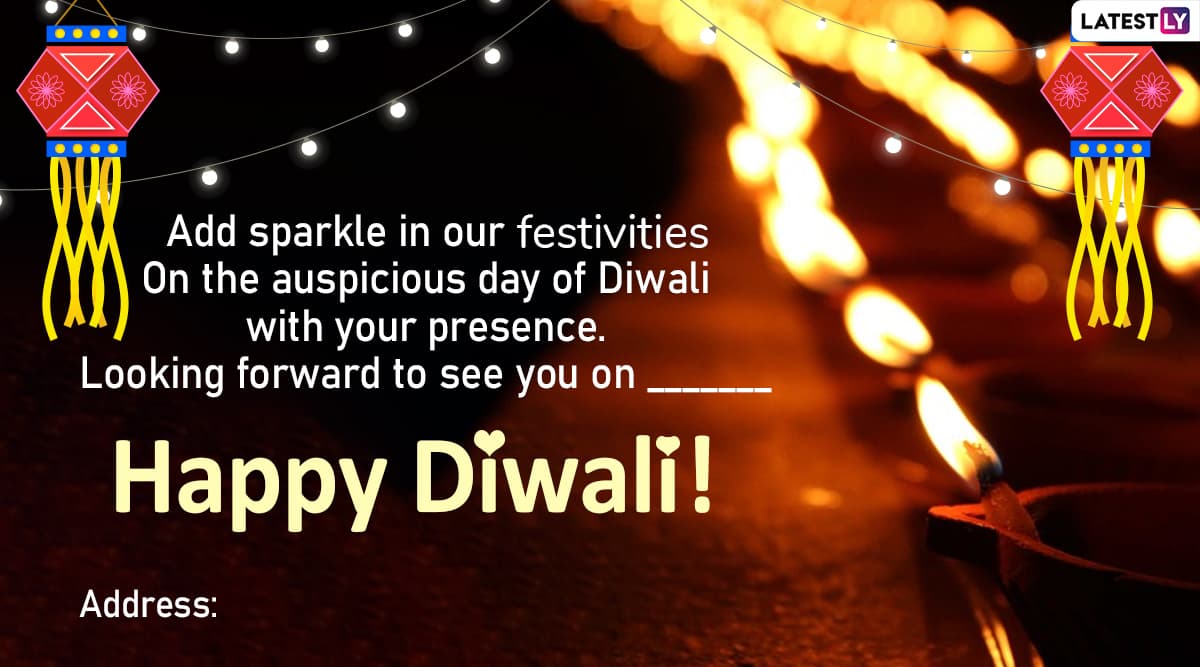 Message reads: Add sparkle in our festivities on the auspicious day of Diwali with your presence. Looking forward to see you on _____
Address:
Diwali GIFs
Message reads: You are invited to join us for the festive dinner on the night of (date). Let us celebrate the festival of lights with each other and let the happiness sparkle. Address:
We hope the above collection of Diwali invite messages and images suffice to send your invites for the awaited Diwali party. May you have a great time, filled with lots of happiness and good memories. We wish you a very Happy Diwali in Advance!