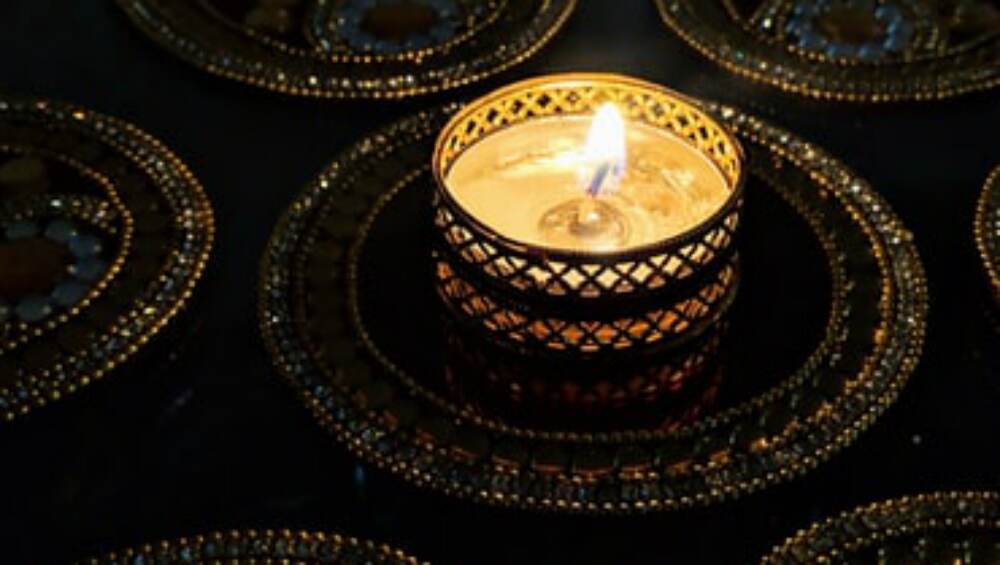 Diwali is around the corner, and we cannot keep calm. The ultimate joy to shop, brighten up each corner with earthen lamps, exchanging gifts and exclaiming 'the festival of lights' in joy, the celebration of Diwali is extravagant. Diwali 2019 will be celebrated on October 27. There is so much to do! We understand the rush, but the first thing has to be first. Since, you have already started to clean your house, you will be sorted if you know where, how, and which corner should have the best setting. In this article, we have accumulated quick Diwali 2019 decoration ideas. The décor pieces remain unchanged (diyas, lanterns, fairy lights and candles), but the adornment using the same is the latest for your Deepavali celebrations. For each item, we have devoted a video tutorial that will keep the traditional charm alive. Things About the Festival of Lights That People Staying Away from Home Miss the Most. 
Watch Video of Diwali Decoration With Floating Candles: 
Candles have also been a favourite décor item for your house. They can easily set up the mood and festive vibe. This Diwali, ditch the traditional setting and instead give it an elegant touch. Pour some water, add colours and sparkles as you like and let the candles float. You can even add some flower petals too to enhance the fragrance.
Watch Video of Diwali Decoration Using DIY Paper Diyas: 
Art and craft give a fresh look to the festive decoration. While lighting an earthen lamp is mandatory, you can also give your house a personal touch by making diyas out of paper. The above video is here to guide you. From Using Organic Rangoli Colours to Not Bursting Firecrackers; Here Are 5 Eco-Friendly Ways to Celebrate The Festival of Lights. 
Watch Video of Diwali Decoration With Lanterns: 
The modern decoration of Diwali is incomplete with a brightening lantern, hanging at the corner of your house. And the joy of decorating it becomes double, where you add your bit. This DIY paper lantern is easy, and you do not need any skill to give it an excellent end.
Watch Video of Diwali Home Décor Ideas: 
This video is a great guide for post Diwali cleaning. Once each corner is neat, you can decide which areas, you would give a makeover for the festive season. Candles, diyas and fairy lights are the heart of Diwali decoration, and you simply cannot miss out on that.
We hope that the above videos and step-by-step guidance will be helpful to you. As you approach the festivity, you would see many decoration pieces sold everywhere. The quick purchase can ease your stress, but when you do it yourself, the result is satisfying. So, show off your skill and give your house a festive makeover for Deepavali.