The festival of Eid celebrated by Muslims all over the world will be marked on June 5 this year. The day marks the ending of the holy month of Ramadan, during which every Muslim observes fasting. Also called as Eid al-Fitr, the day sees large scale celebrations. Special sheer kurma is created on this day, people wear new clothes and offer prayers to Allah. But the greetings of Eid Mubarak are shared well in advance. A customary greeting for the day is Eid Mubarak or Eid al-Fitr Mubarak. People also exchange Chand Raat Mubarak and Eid messages in advance over WhatsApp, Facebook or Instagram and pass on their good wishes. So we have compiled some Eid Mubarak messages in advance which you can send and be the first ones to wish for this significant day. Eid Moon Sighting 2019: 'How to Sight The Eid Moon' And Other Questions Related to Hilal Crescent.
Special food is prepared on Eid al-Fitr, the Sheerkurma is a speciality, a sweet pudding dish offered after prayers. The festival of Eid is said to be initiated by Prophet Mohammed after his migration from Mecca to Medina. Thus, the day holds significant importance for every Muslim around the world. The festivities begin only after spotting of the crescent moon. While the exact dates are still not out, you can always send across your good wishes. We thus give you Eid Mubarak messages, Eid images and greetings which you can send everyone and show your enthusiasm about the festival. Eid Al-Fitr Shayari in Urdu: Wish Eid Mubarak This Eid Ul-Fitr to Your Love Ones With These Beautiful GIF Image Greetings.
Eid Mubarak Messages and Greetings
Message reads: My wish for you on this Eid, My peace and joy embrace your life, And stay on this blessed day and always. Ameen! Eid Mubarak!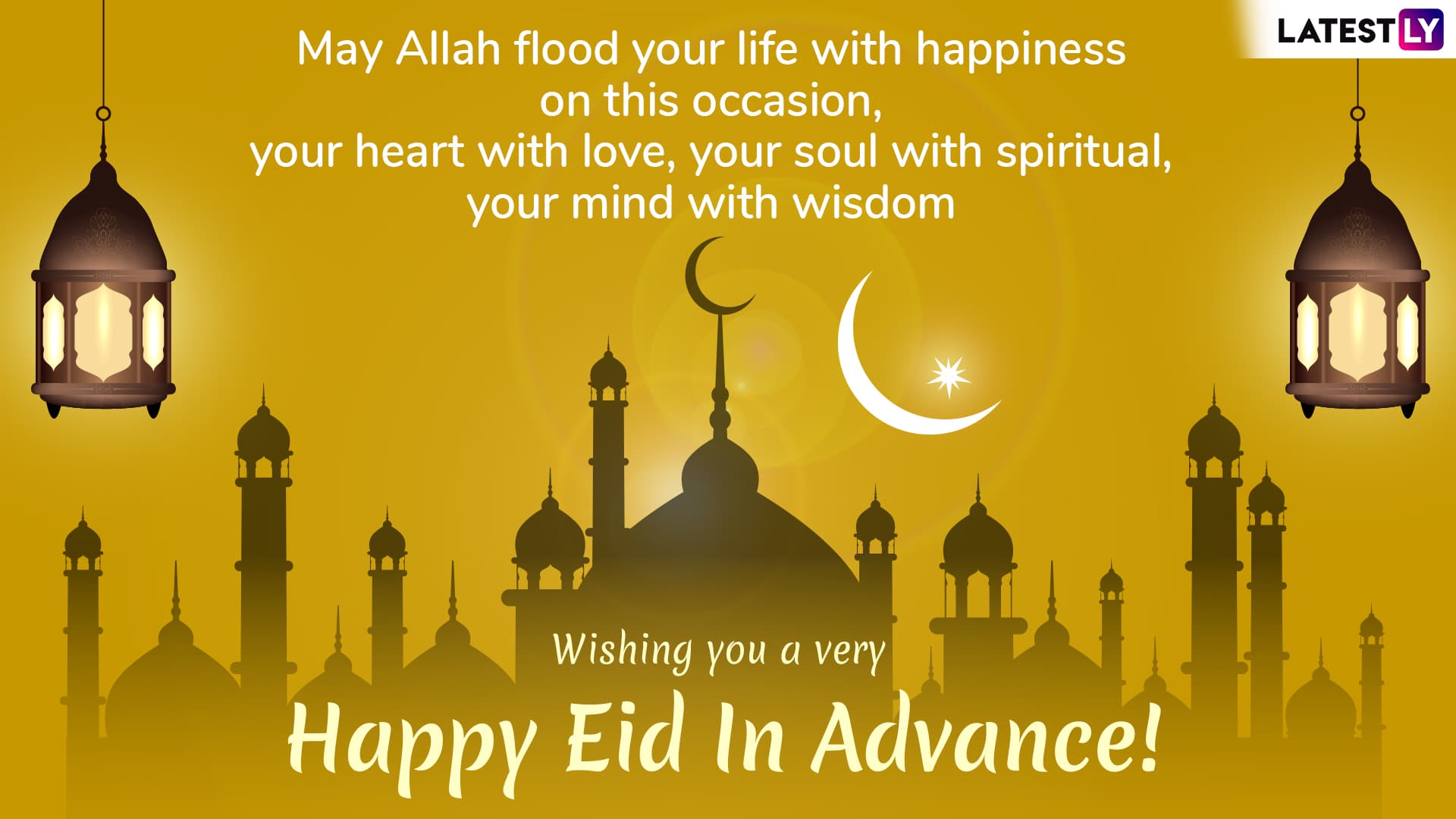 Message reads: May Allah flood your life with happiness on this occasion, your heart with love, your soul with spiritual, your mind with wisdom, wishing you a very Happy Eid in advance!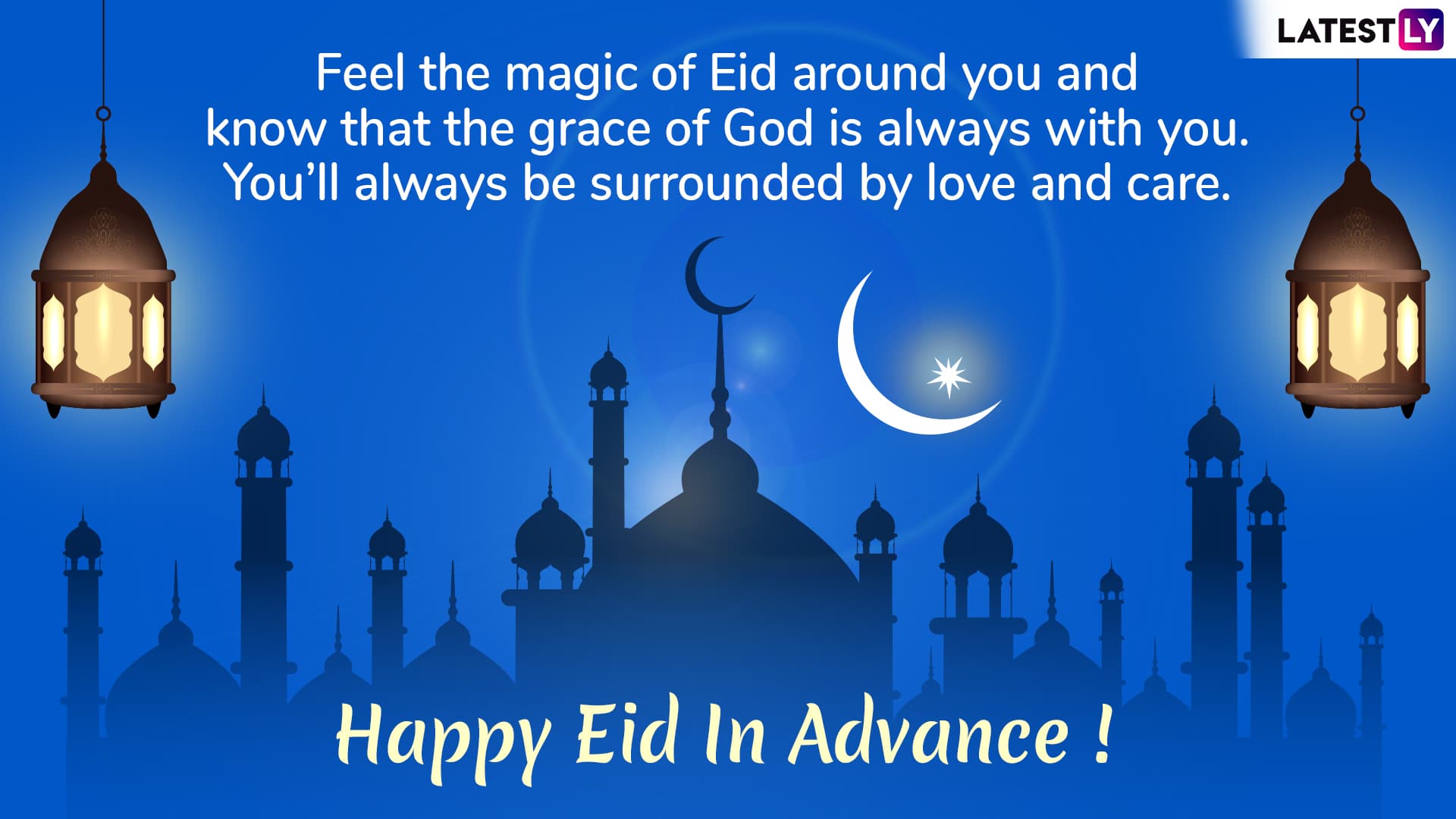 Message reads: Feel the magic of Eid around you and know that the grace of God is always with you. You'll always be surrounded by love and care. Happy Eid in advance!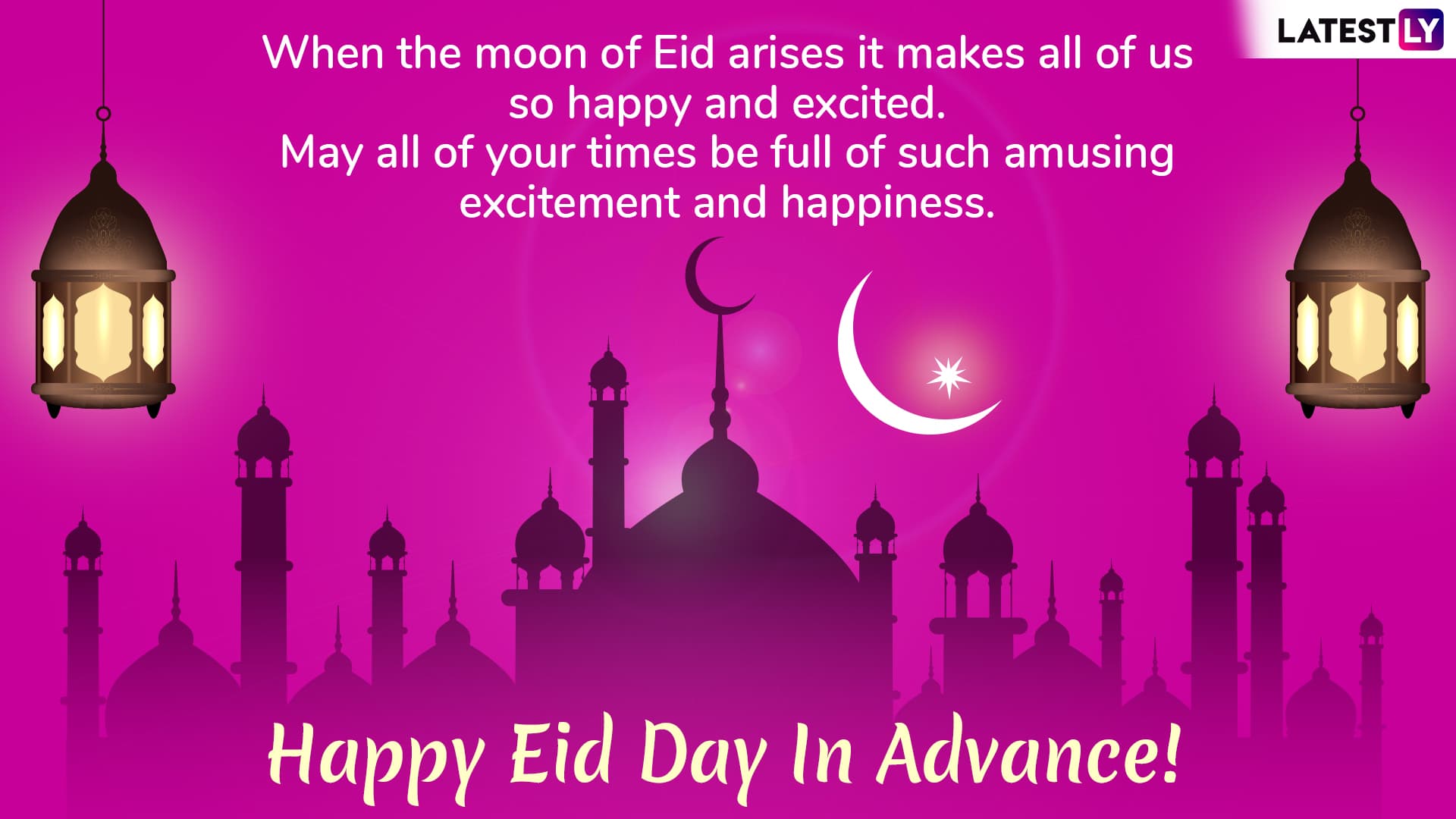 Message reads: When the moon of Eid arises it makes all of us so happy and excited. May all of your times be full of such amusing excitement and happiness. Happy Eid in advance!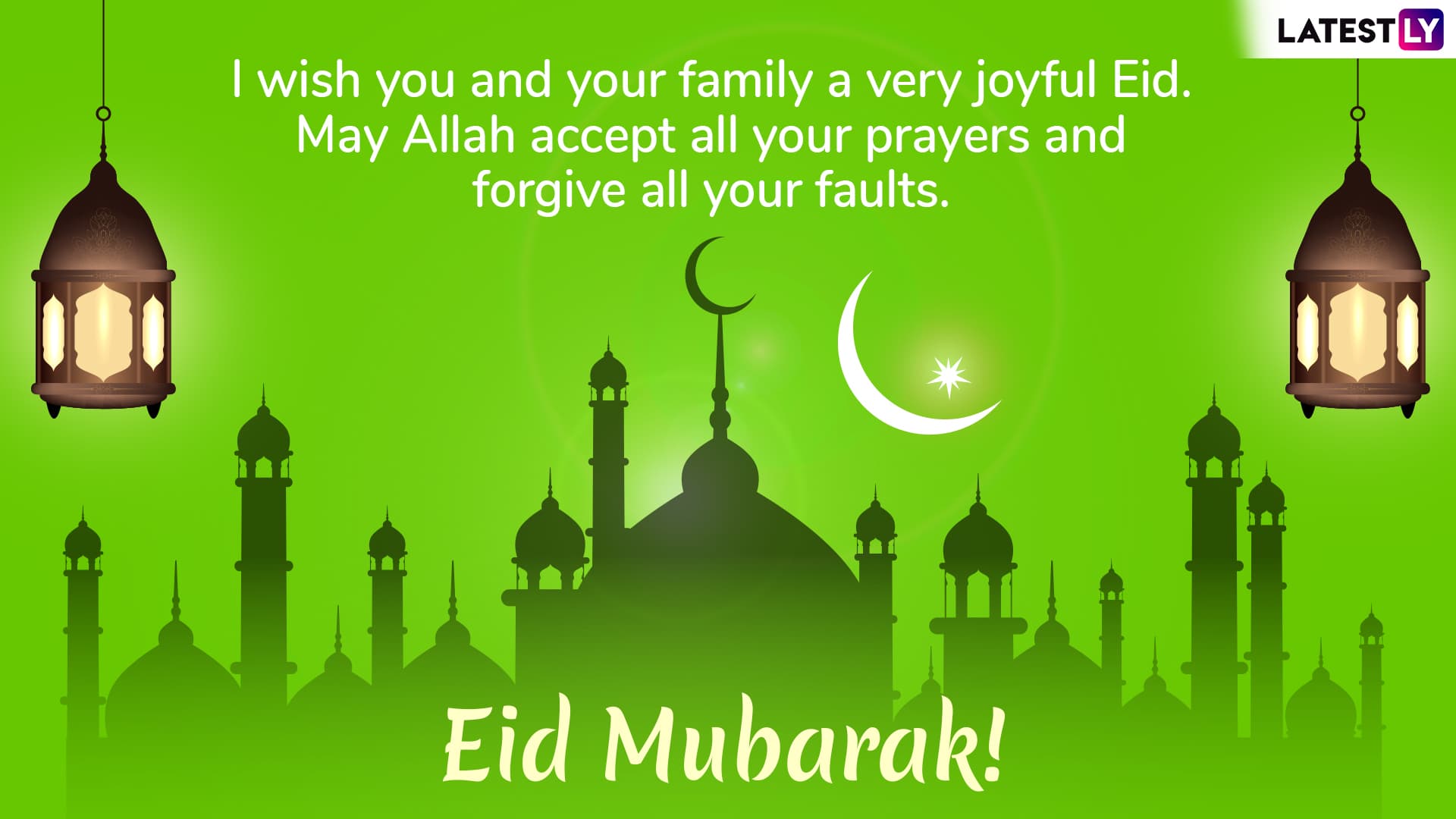 Message reads: I wish you and your family a very joyful Eid. May Allah accept all your prayers and forgive all your faults. Eid Mubarak!
Eid Mubarak GIFs
Eid Mubarak WhatsApp Stickers
The texting and messaging way is replaced with stickers and emojis today. So when WhatsApp introduced the sticker feature everyone loved it. And to please their users, there are several sticker applications which give festive packs. You can download special Eid stickers from Play Store and send them via the application.
We hope you liked our above collection of Eid Mubarak greetings and images to wish on Eid al-Adha. We wish you all a very Happy Eid 2019!
(The above story first appeared on LatestLY on Jun 04, 2019 03:01 AM IST. For more news and updates on politics, world, sports, entertainment and lifestyle, log on to our website latestly.com).